Campbell Soup Company headquartered in New Jersey, the USA is a maker of soup mixes and other ready to eat items. The company has a number of soups in a variety of flavours as well as types like Brocolli and Cheese, cream of chicken , chicken noodle soup, cream of mushroom , beef with mushroom, beef with bacon, cream of vegetable etc which are available in types like soup on the go, microwaveable,ready to eat, kid fun , low sodium etc. In addition to soups, Campbell also sells crackers, dairy products, baked items, sauces and ready to eat foods. The company is the market leader in the soup category and is also popular for its sauces sold under the label Prego.
Strengths in the SWOT analysis of Campbell Soup
The following are the strengths of Campbell Soups:
Deep awareness about the target segment: Campbell Soup company has invested a lot of money in customer research and they have been fairly successful in identifying the preferences of the customer. This has helped them have soups that cater to both the taste buds as well as meet the cooking challenges of the target segment.
Focus on simple meals: Campbell Soup Company has realised that the customer today is not interested neither has the time to invest in elaborate cooking procedures.This made them focus on verticals that can help them churn out simple meals. The company currently focuses on three main product categories namely soups, baked snacks and ready to eat meals.
Positioning: Unlike other soups which are mostly positioned as a beverage, Campbell also positions soups like cream of chicken or beef broth as an ingredient for advanced recipes. Thus the soups from Campbell are also used as the basic ingredient for recipes which are showcased through the Campbell websites.
Healthy Soups: Campbell also has specific categories of soups which are healthy like low fat, fat-free, low sodium, heart healthy, oil-free etc which are meant for people who wish to keep their weight in the tab or may have various health issues.
Leadership: When Campbell Soups faced a dip in revenues an analysis revealed that the employee engagement was low. This resulted in a change of leadership style from an autocratic to a participative one. This has helped to increase employee satisfaction as well as productivity in the business.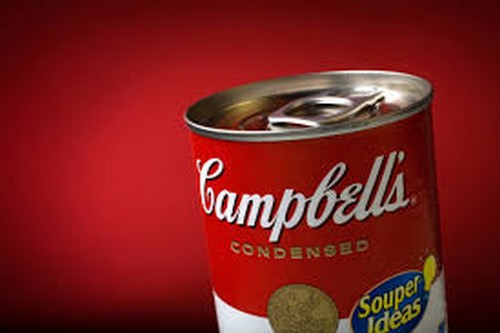 Weaknesses in the SWOT analysis of Campbell Soup
Some of the key weaknesses of Campbell Soups are :
Retailer Promotion Issues: Campbell soups faced a critical challenge with respect to retailer promotion as a few of the key retailers in the region refused to co-promote their brand. The failure to set up a joint business plan is creating a dip in the sales of soups.
Excessive focus on beverages: Though Campbell has other business interests like ready to eat meals, bakes etc their key focal area is the beverages business out of which soups form a major proportion. The dip in the sale of soups is likely to adversely impact their overall business model.
No product launches: The decline in the soup segment sales has resulted in the company slashing research budgets with the result that there have been no new product launches in this category for a while. The advertising budgets have also been trimmed which in turn is affecting the visibility of the brand.
Soaring raw material costs: Campbell Soups are made from agricultural or livestock production. The weather changes and global warming have affected crops like carrots and tomatoes both of which are key raw materials for the company and there have also been numerous price fluctuations.
Opportunities in the SWOT analysis of Campbell Soup
Some of the opportunities include :
Demand for pre-processed food: Changes in food habits, more women in the workforce, less time and energy to cook etc are all trends that have ramped up the need as well as the demand for pre-processed food in the global market. This will mean that canned soups will have a new lease of life globally.
Western influence in Asia: Soups were not part of the Asian diet and countries like India never included soups in their cuisine.However, as the world becomes an online space exposure has increased and soups are being accepted more in Asian cuisine and people are starting to consume soups more frequently. This will increase the demand for soups in Asia as well as other emerging markets in the region.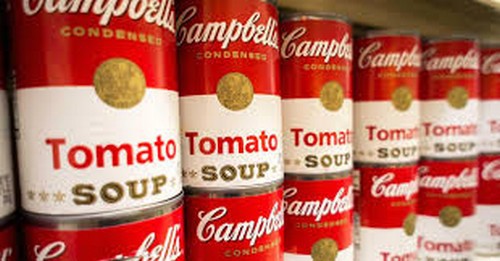 Threats in the SWOT analysis of Campbell Soup
Some of the threats include:
Competition: Some of the major competitors of Campbell Soups are Hindustan Unilever with Knorr Soups, Maggi Soups etc.
Liked this post? Check out the complete series on SWOT