LinkedIn Corporation is a social media network for employment based professionals around the world. LinkedIn provides talent and marketing solutions. LinkedIn also makes a business from premium subscription. In FY2015, the company experienced an increase in revenue by 34.8% and is expanding its operations around the world.Microsoft acquired LinkedIn in 2016, with all core operations still run by LinkedIn.
Strengths in the SWOT Analysis of LinkedIn :
Strong Professional Network: LinkedIn has successfully created a niche for itself by focusing on professionals working around the world and has created the world's largest online professional network.       With over 400 million members from over 200 countries, LinkedIn has built up a strong network of professionals around the world.
Strong Content business: LinkedIn offers strong content strengthening its professional network and LinkedIn's business model. LinkedIn has created a strong content network and developed strong traffic by "influencer blog" written by professional leaders around the world.
Acquisition by Microsoft: In June 2016, Microsoft acquired LinkedIn, with LinkedIn allowed to run its core operations independently. This deal will provide financial stability to LinkedIn and also incremental growth opportunities from LinkedIn.
Strategic acquisitions enhance business: LinkedIn has improved its market position by growing inorganically in the recent past by acquiring lynda.com, Pulse and Bizo. Such acquisitions enhance company's professional offerings and improve its market share and position.
Diversified revenue streams: LinkedIn has a diversified range of revenue streams unlike other social networking websites like Facebook. LinkedIn's revenues are generated by its three product lines, premium subscription, talent solutions and marketing solutions. It is not dependent only on advertisements like Facebook.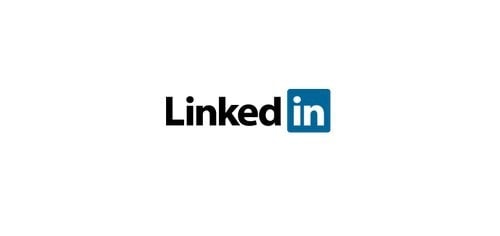 Weaknesses in the SWOT Analysis of LinkedIn :
Facebook's popularity: LinkedIn is at a competitive disadvantage when compared to Facebook because of higher reach of Facebook and company created applications on Facebook which allow them to reach a larger audience. For example, Facebook allows BeKnown, a Monstor.com application to reach a larger network of professionals on Facebook.
Lawsuit on violation of data privacy: In 2013, LinkedIn was accused of violating data privacy by hacking into third party email accounts. This indicated a breach of privacy for the users and had a bad impact on the users. This affects brand image of LinkedIn.
Opportunities in the SWOT Analysis of LinkedIn :
Increasing mobile presence: Smartphones are minimising the need for PC day by day. LinkedIn has also identified the fact that it is more convenient to use a mobile application and mail on smartphones than on PCs. LinkedIn has not only introduced a feature of applying for jobs but has also introduced Sponsored Inmail for marketing emails and promotions.
Social Recruiting: Social recruiting is a growing trend in the industry which implies hiring candidates through social media channels. Recruiters in the future are more likely to recruit talent through the social media. LinkedIn's significant presence creates a great potential for it to grow with this trend.
Grow in the Chinese market: LinkedIn has launched LinkedIn in Chinese specifically to target the Chinese market which has great potential for growth. LinkedIn can become a source of the network which allows jobs abroad and hence has the potential for growth in China.
Increase user engagement: LinkedIn has focused on increasing user engagement to increase member activity and time spent on LinkedIn. User engagement through various mobile apps like Pulse, Jobs etc. and allows higher user interaction and user traffic.
Threats in the SWOT Analysis of LinkedIn :
Intense competition: LinkedIn faces intense competition from social media platforms like Facebook, online recruitment company like monstor.com and talent management and talent solutions provider companies around the world. Intense competition forces LinkedIn to constantly innovate and hampers growth opportunities.
Internet Privacy issues: Companies offering online services have come under public scrutiny recently. There is a greater need for regulations on the internet as identified by various governments and cyber security departments. Such measures could affect the industry.
Liked this post? Check out the complete series on SWOT