Tresemme is a leading brand of hair care products sold by the company Godefroy Manufacturing Company headquartered in Missouri, St Louis, USA. The brand which is positioned as a salon based hair styling products have in its portfolio products like shampoo, conditioners,  hair gel, hair mousse, hairspray and other hair styling products.
Tresemme has researched into the hair care needs of customers and come up with solutions to problems like dryness, frizziness, itchy scalp, dandruff, thin hair and others. Though the shampoo was first launched in the year 1947 almost seven decades ago, till the early eighties the product was sold only in salons. The brand was taken over in the year 2010 by Unilever and is currently part of the huge product portfolio of Unilever and is currently sold in more than 13 countries across the world. Tresemme a brand which is named after the renowned hair stylist Edna Emme is meant for those customers who wish to maintain salon style hair on a regular basis.
Strengths in the SWOT analysis of Tresemme
The following are the strengths of Tresemme:
Clear positioning: Tresemme was once a product that was available only in salons and it has become a mass marketed product only recently.Thus even today the hair care brand is positioned as one that gives salon styled hair to customers at the comfort of their home. With the growing number of working women, most people seek to have styled hair even on a regular basis making this the ideal positioning for the product.
Focused customer value: Tresemme has very specific products for specific hair care needs. They look at problems that are routinely faced by customers in hair care and have developed well-differentiated products catering to various hair needs like dandruff, thin hair, frizziness, dryness, loss of shine and colored hair. In fact, Tresemme has a whole range of styling products catering exclusively for colored hair.
Affordable pricing: Unilever took over the brand Tresemme primarily because they wanted to sell salon like products at exclusive prices that were affordable to most categories of customers. Quite like other salon products which can be sourced only from beauty salons, Tresemme has two strengths – one being that it can be sourced from any retail store and the other that it is affordable to everyone.
Testimonial advertisements: The brand ambassadors for Tresemme are hair care experts and salon professionals who vouch for the quality of the products and the usage of the products for styling hair. Their testimonials not just help to win customer trust but also help to educate the customers on the usage of such products.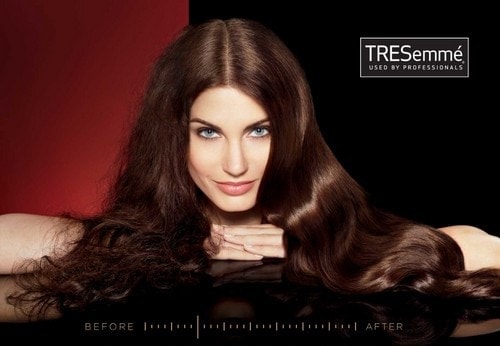 Weaknesses in the SWOT analysis of Tresemme
Weaknesses are used to refer to areas where the business or the brand needs improvement. Some of the key weaknesses of Tresemme are :
Low penetration in rural and semi-urban markets: In comparison to competitor products, like Pantene or even internal brands like Dove and Sunsilk, the penetration of Tresemme in rural markets in Asia is relatively low. Though the product is positioned for the urban woman, most of the emerging economies in Asia have their biggest markets in rural locales.
Low awareness: For a regular customer even in a city setting hair care starts and ends with shampoo and conditioner. So for such people the level of awareness on other styling products like a hair mousse or a hair gel is limited
Poor presence in other personal care domains: Most brands in hair care that is popular have the presence in more than one product categories like skin care, beauty, and cosmetics. Many of these brands also have their own salon chains.However, Tresemme does not have either.
Opportunities in the SWOT analysis of Tresemme
Some of the opportunities include :
New and untapped segments: In the skin and care segment there are the lot of upcoming areas such as body washes, shower gels, soaps, face washes, cosmetics and lotions which are segments where Tresemme can easily venture into.
Foray into men's hair care: The brand should also try the foray into the men's hair care market which is largely unexplored.Today with the growing popularity of the metrosexual male the demands for hair and skin care products are growing. Tresemme already has an established presence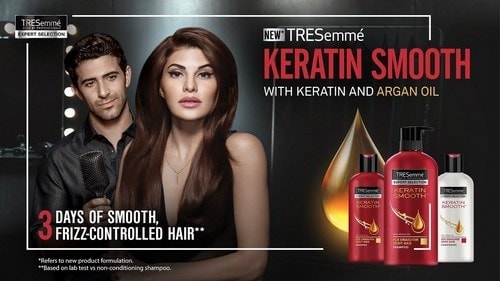 Threats  in the SWOT analysis of Tresemme
Threats are those factors in the environment which can be detrimental to the growth of the business. Some of the threats include:
Competition: The main competition for Tresemme comes from brands like Dove, Pantene, Head & Shoulders and Clinic Plus.
Demand for natural shampoos: The hair care segment demands shampoos which can be used on a daily basis. This means that these should not contain harmful chemicals.This reduces the demand for chemical shampoos like Tresemme.
Liked this post? Check out the complete series on SWOT