Founded in 1966, Mastercard has emerged as a prominent player in the payment industry second to Visa. During the Year 1966 -1979 it has been called as "Interbank" and "Master Charge".
It has generated revenue of $ 10,776 million during the year 2016 with the help of dedicated workforce of 10,000+ employees.
About MasterCard
Type: Multinational financial services
Industry: Payment processing
Founded: 1966
Founder: Dee Hock
Headquarters: New York, United States
Area served: Worldwide
Key people: Michael Miebach (Chairman) and Ajay Banga (CEO)
Number of employees: 216,000
Strength in the SWOT Analysis of Mastercard :
Vast Presence: MasterCard operates in more than 210 countries globally dealing in 150 currencies and in 53 languages, with 2.2 billion users and 36.5 million locations worldwide.
Safe & secure: Whether it is Mastercard Identity Check, a suite of tech- solutions authenticate a consumer's identity through biometrics, Decision Intelligence- a suite of security solutions which uses machine learning for insights on real-time transactions to enhance approvals and reduce false declines, to migration to EMV (the global standard for chip technology); Mastercard has been front runner when it comes to safety & security.
 
Weaknesses in the SWOT Analysis of Mastercard :
Four-party System: Mastercard operates in four-party payment network ecosystem as illustrated in below diagram but various other companies like American Express, Discover, and alternative payment systems operate in a third-party system wherein there is a direct connection of the company with both merchants and consumers.
The three-party payments systems help in having greater control over consumer and merchant customer service than four-party payment systems.
Litigations: Since the financial industry is highly regulated across the globe and several Civil litigation and regulatory proceedings along with investigations by the central agencies are affecting the business and operations of Mastercard.
Opportunities in the SWOT Analysis of Mastercard :
Emerging Markets: Developing nations will continue to be growth economies for the digital payments & transactions. As per World's payments report 2017 the tremendous growth in the digital payments is driven by the emerging Asian nations.
Collaborative partnerships with Fin-tech firms: Although fin-tech firms are the major threat to Mastercard due to the emergence of the new age Fin-tech firms, Mastercard can work in a collaborative partnership with these companies so as to rule the respective market.
Non Cash Transactions: Non Cash transactions volumes are increasing due to the adoption of alternative payment instruments/ alternate delivery channels (ADC), increasing financial literacy, and Government push to digital payments, enhanced payments infrastructure are some factors which will prove instrumental in the growth of the company.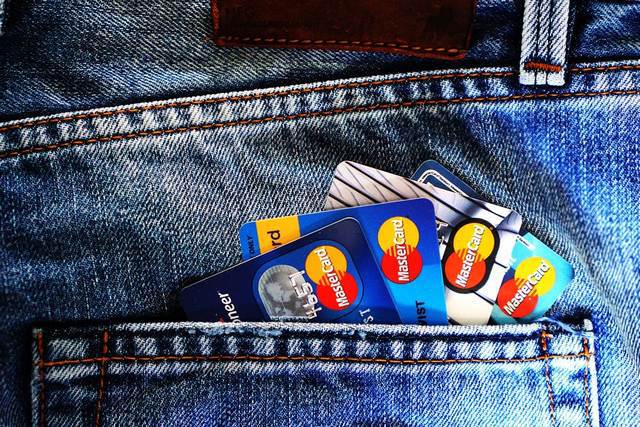 Threats in the SWOT Analysis of Mastercard :
The emergence of Fin-tech Firms: Fin-tech firms are playing a vital role in shaping the economics of the payment industry & digital transactions. These are the new entrants who develop alternative payments systems like e-commerce payments systems, wallets, mobile devices payment system which work on internet and due to lower cost have an advantage over a company like Mastercard.
Competition in the industry: The payment industry worldwide is very competitive, global payments Visa, American Express, Union Pay, Rupay, Paypal and many others are giving head-on competition to Mastercard resulting into loss of market share and shrinking margins.
Regional competencies of competitors: Competitor's operations & performance in certain jurisdictions and regions like those of Visa in the United States & Europe, Rupay in India etc. is what supporting these companies in generating greater volumes, scalable operations, and profitability at these regions and is creating bottlenecks in the growth trajectory of Mastercard.
Government regulations: Regulatory scrutiny, evolving government regulations on the digital payment industry and tightening payment system is what affecting the industry by & large.
Cyber Attacks & hacking: Cyber attacks & data breaches of the financial institutions are quite common and cybercriminals are finding it easy to gain access to critical information of the customers which make customers jittery to go for digital platforms for transacting specially in the developing economies where consumers awareness level is low as compared to developed nations consumer.
Liked this post? Check out the complete series on SWOT