Subway is a global chain of fast-food restaurants that primarily sells submarine sandwiches (subs) and salads. It was founded in 1965 by Fred DeLuca and Dr. Peter Buck in Bridgeport, Connecticut, and today has over 37,000 locations in more than 100 countries. The menu at Subway features a selection of subs created with various meats, cheeses, and veggies in addition to sides like chips and cookies, drinks like sodas, and juices.
One of Subway's key differentiators from other fast-food chains is its "Eat Fresh" slogan (which is now "Eat Fresh® Refresh"), which emphasizes the use of fresh ingredients, such as vegetables, in its menu offerings. Another unique aspect of Subway is its "Subway Club" loyalty program, which rewards frequent customers with discounts and special offers.
1. Strengths of Subway SWOT Analysis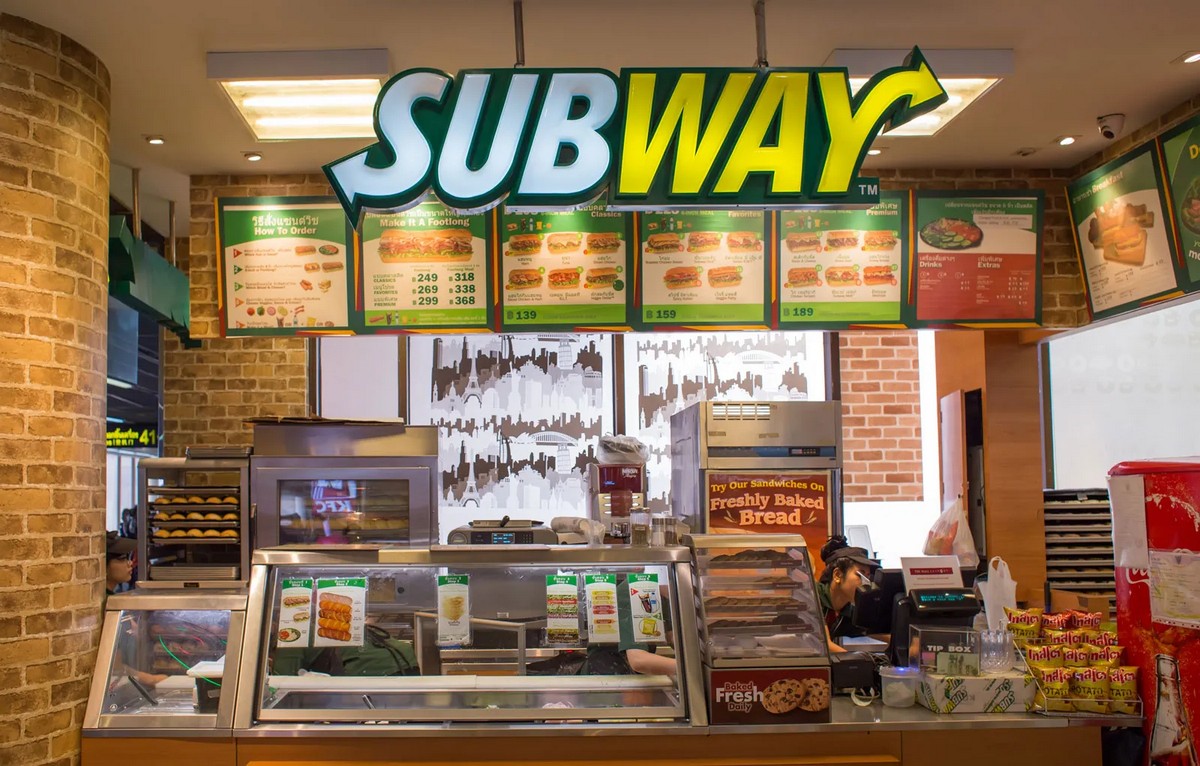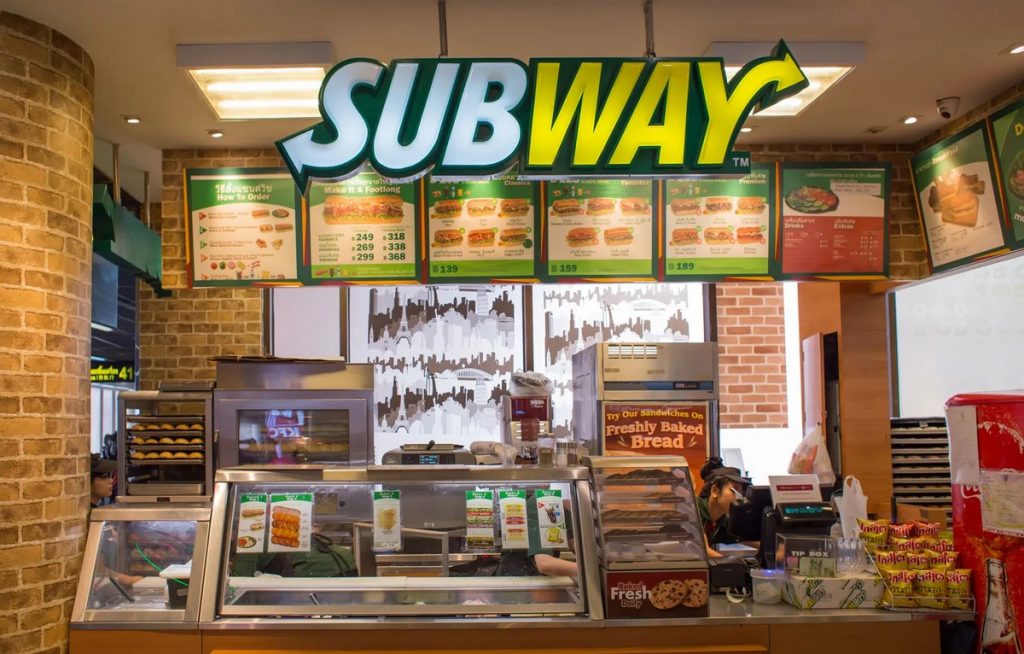 1.1. Wide Global Presence
Subway has a vast global presence with over 37,000 locations in 100+ countries, primarily concentrated in North America (21,796 in US, 2,881 in Canada, and 758 in Mexico), more than McDonald's and Starbucks combined. Other countries with many locations are Australia (1,215), Brazil (1,643), and the UK (2,195). Its vast network enables to reach a wide customer base and increase its market share, contributing to its strong reputation and brand recognition worldwide.
1.2. Launched Subway Series
The introduction of a new menu with signature sandwiches ordered by name and number has boosted Subway's positive sales trend, leading to substantial growth in its brand attributes of craveability and quality. 
1.3. Customizable Menu Options
Subway's customizable menu options enable customers to tailor their meals to their individual preferences, appealing to a diverse customer base with varying tastes and dietary needs. Since none of its rivals can accomplish this, this has been Subway's primary point of differentiation. This personalization has made Subway a preferred choice for quick, convenient, and satisfying meals.
1.4. Strong Brand Recognition and Reputation
Subway has established a strong brand image through effective marketing campaigns, such as "Eat Fresh® Refresh," and its reputation for offering healthy meal options, making it stand out in the competitive fast-food market. The chain was voted the most popular quick-service sandwich chain in the US in a 2022 survey and is one of the largest fast-food chains globally.
1.5. Affordability
Subway's menu items are priced affordably, making it a popular choice among value-conscious consumers. Its popular "Footlong" subs offer a large portion of food at a low cost. This affordability and customizable options have made Subway appealing to a broad customer base, including families, students, and busy individuals.
1.6. Strong Franchise Model
Subway's franchise model has enabled rapid and efficient expansion. Franchisees operate restaurants with support and training from the corporate office, reducing the costs of company-owned restaurants. As of 2021, 97% of Subway locations were franchised.
1.7. Satisfied Customers
In the highly competitive QSR industry, customer satisfaction is crucial. According to a survey in 2022 published by the Statista Research Department, 75 out of 100 customers reported full satisfaction with Subway. A satisfaction level of 75% is considered excellent in this industry.
2. Weaknesses of Subway include
2.1. Too Cheap & Over Expansion
As the Franchise cost of Subway is too low, where to start an own a franchise of McDonalds lies between $1,314,500 – $2,306,500 while a person can own and start a Subway's franchise at just $139,550 – $342,400. As a result, it is common for 12-15 Subway franchises to operate in the less distance, thereby undermining each other's profits.
2.2. Competition
Subway faces competition from McDonald's, Burger King, and Starbucks, targeting similar markets and offering comparable menu items, making differentiation challenging. As a result, Subway has experienced decreased sales in recent years as customers opt for alternatives.
2.3. Changing Consumer Preferences
Subway's food quality and consistency have been criticized, leading to inconsistent experiences for customers and lower satisfaction levels. In 2020, a survey showed that only 44% of customers were satisfied with the food quality, compared to 54% for its competitors. Consumers increasingly seek healthier and sustainable food options, but Subway has lagged in responding to these changes and keeping up with fast-food industry trends.
2.4. Employee turnover is high
The job of Subway Sandwich Artists is low-paying and low-skilled. It leads to poor performance and significant staff turnover, raising training expenditures and increasing Subway's total costs.
2.5. Slow Adoption of Technology
As they wanted people to enjoy the cuisine with the offline environment, Subway was slow to implement technology. With many fast-food chains offering mobile ordering and delivery options, Subway's slow introduction of these options has hurt its competitiveness and ability to attract new customers.
2.6. Franchise Woes
The struggling sandwich giant, which has lately tussled with franchisees over controversial ad campaigns and allegations of corrupt regional managers, shuttered 1,043 more outlets across the US than it opened in 2021.
2.7. Jared Fogle
Jared Fogle's (brand spokesperson) criminal charges hurt Subway's reputation and sales. The association with Fogle caused negative association with the brand and loss of customer trust, leading to declining sales and the brand's reputation suffered.
2. Opportunities for Subway include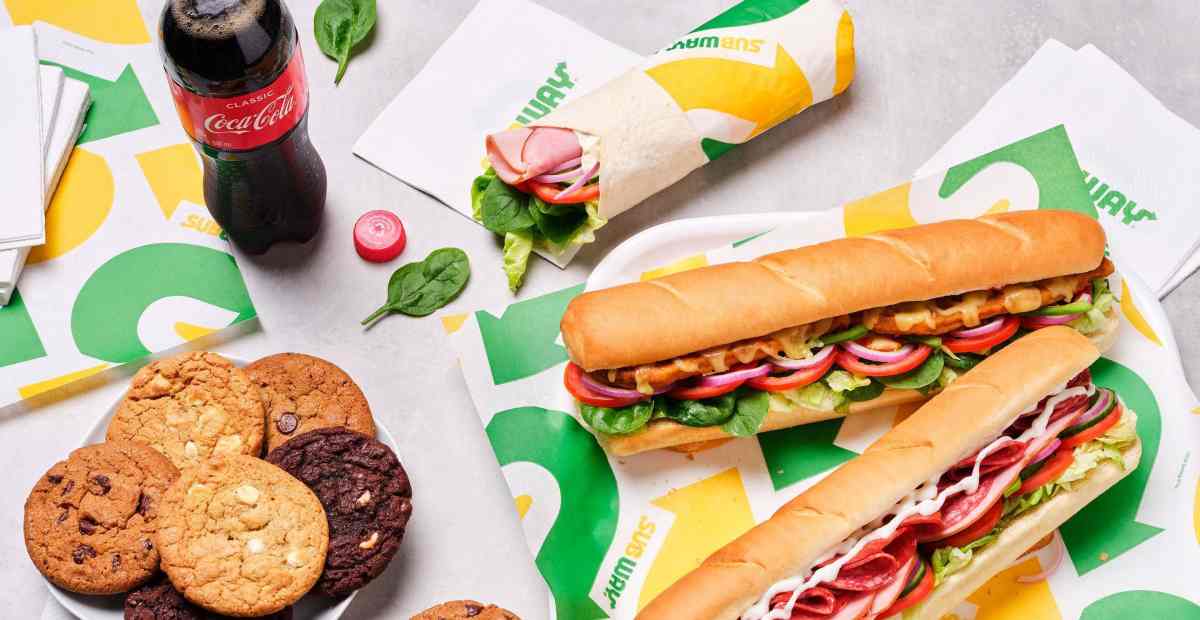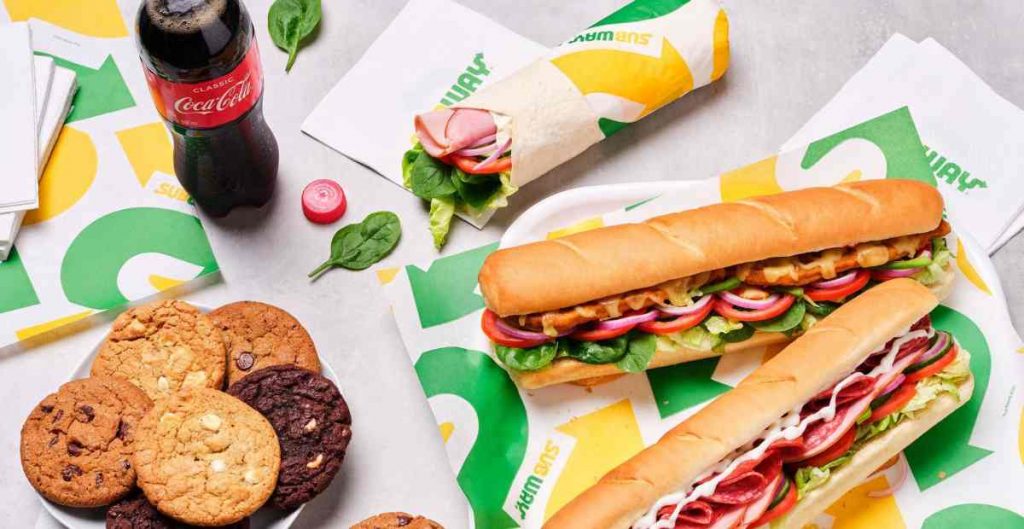 3.1. Expansion in Emerging Markets
Subway has the opportunity to expand its operations into emerging markets like china & India, where fast-food chains are growing in popularity. The chain can increase its market share in these regions by leveraging its strong brand identity.
3.2. Focus on Health and Sustainability
Subway can respond to the trend of healthier and sustainable food options by offering healthier menu options and reducing its environmental impact. This can help the chain differentiate itself from competitors and attract new customers who prioritize health and sustainability.
3.3. Vegan Market
Ranking at the top of the favourites list are the Italian B.M.T®, tuna, and the Subway Club®. Fresh Toasted favourites include meatball marinara, the chicken & bacon ranch, and our Subway Melt® subs. So, as we can see, Subway's tops are the non-veg items, the vegan market presents an opportunity for Subway to increase sales, differentiate itself from competitors, and target a wider customer base by offering more vegan options.
3.4. Introduction of Technology
By adopting new technology, Subway can improve the customer experience and increase efficiency. Online order & delivery options can attract new customers and make ordering faster, while AI and Machine Learning can improve operations and give Subway a competitive advantage.
3.5. Partnership and Collaboration
Subway can expand operations and reach new customers by partnering with other firms and organizations. Such partnerships can include collaborations with grocery stores and food delivery services to offer menu items beyond its traditional restaurant locations, as well as with food companies to offer new menu items and promote its brand.
3.6. Boost with New Menu Introduction
The quick service restaurant (QSR) industry has experienced a significant increase in sales with the introduction of new menu items. So, with the introduction of innovative new menu items, can help to differentiate Subway from its competitors and can drive customer loyalty.
4. Threats for Subway Include
4.1 Lack of Simplicity in food
As we saw many people suggesting how to make subway in YouTube videos, Instagram, and other social media platforms, some people would prefer to buy standardised food for a smooth and quick experience rather than being confused about what to put in the bread.
4.2. Health Concerns
Health concerns about fast-food, such as obesity and heart disease, can hurt Subway's reputation and sales. In recent years, the chain has faced criticism over the quality and healthiness of its food, and has struggled to attract customers who are looking for healthier food options.
4.3. Rising Costs
Rising costs, including ingredients, labour, and rent, can impact Subway's profitability, making it difficult to maintain operations. In 2020, Subway reported a 2.6% cost increase compared to the prior year, partly due to higher ingredient and labour costs. These rising costs can challenge Subway's competitiveness in the fast-food industry.
4.4. Competition from New Entrants
New entrants in fast-food market like health-focused chains and organic-food based start-ups can challenge Subway's market share. These new entrants offer innovative food options that can draw customers away from Subway and other fast-food chains. After all other regional competitors have even imitated Subway's business model.
Liked this post? Check out the complete series on SWOT