Singapore Airlines, the official flag carrier of Singapore is a 7-decade old airline headquartered in Singapore. The airline which uses the Singapore girl as the brand icon has its hub at the busy Changi Airport and operates flights in South Asia, South Asia, Asia Pacific and trans-Pacific routes.
In addition to the airline business, Singapore Airlines also has interests in aircraft maintenance, handling, and engineering. The airline is the eighth largest airline in Asia and the sixth largest in the world. The airlines have been owning some of the youngest aircraft and thus scores very high on passenger safety.
The airline has also been popular for its high level of service quality as well as on differentiating their services as much as possible.With a fleet size of 114,  Singapore Airlines operates flights to around 64 destinations across the world. The airline which will be a part of the Star Alliance owns subsidiaries like Budget Aviation Holdings, Silk Air, Singapore Airlines Cargo and SIA Engineering Company. The airline registered an annual turnover of S $ 15.3 billion dollars and employs around 24,574 people.
Strengths in the SWOT analysis of Singapore Airlines
Strengths are defined as what each business does best in its gamut of operations which can give it an upper hand over its competitors. The following are the strengths of Singapore Airlines :
Strategy: Singapore Airlines has been always focused on implementing the right strategies in their business. These include improving operational efficiency, cost control, and service quality. These strategy areas are what is helping the brand to spell success.
Luxury class: The seating arrangement in Singapore Airlines is famous for the luxury suites which was designed by the French designer Jean Coste which involves luxury seating which can be converted to beds if need be. This luxury which is available in A 380 aircrafts also provides separate shared bathrooms for passengers with Ferragamo toiletries and other luxury branded bedding and mattresses. The luxury class also has personalized gourmet dishes for their passengers.
In-flight food: Singapore Airlines has put in place the Singapore Airlines International Culinary Panel in 1998, with a panel of top-class chefs from various parts of the world, to design the menu and meal plans for their luxury class passengers.Singapore Airlines also provides a special facility to Singapore Airlines First and Business Class passengers to enjoy the "Book the Cook" service the day before the departure which permits the customer to choose their preferred dishes in the 20 plus varieties in the menu making it personalized.
Rules of spending: Singapore Airlines follows the 4-3-3 rule in spending. The airline spends 40 % on the training of employees, 30 % on process management and re-engineering and 30 % on new product creation. This clear idea on how the budgets need to be distributed has helped in the management of costs in an effective manner.
Effective Frequent Flier Programs: The airline has been always focused on building customer engagement and their primary segment has been on value customers who frequently travel in luxury class. Thus their frequent flier programs are considered to be hugely popular and customer-centric which involves personalized services, lots of freebies etc.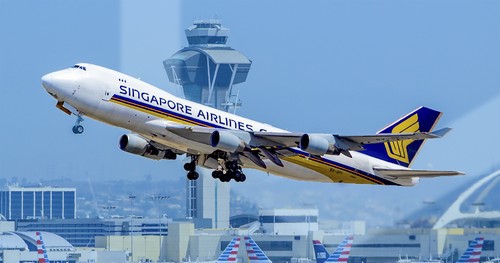 Weaknesses in the SWOT analysis of Singapore Airlines
Weaknesses are used to refer to areas where the business or the brand needs improvement. Some of the key weaknesses of Delta Airlines are:
Poor margins: With the growth of low-cost airlines, the business of luxury airlines have suffered drastically. Most luxury airlines are trying their best to improve their margins but are unsuccessful in doing so since costs are going beyond control but demand has not been ramping up. This has reduced the margins of Singapore Airlines which is a growing weakness.
Capacity Issues: In comparison to other competitors like China Southern Airlines, China Eastern Airlines, Air China, Emirates Airline and Qatar Airways and Etihad Airways, SIA faces numerous issues from low capacity and there is always demand fluctuations.
Perception of being an expensive airline: Singapore Airlines is perceived by customers as an expensive or luxury airline and thus many customers fail to even consider the airline as a prospective option to travel.
Opportunities in the SWOT analysis of Singapore Airlines
Opportunities refer to those avenues in the environment that surrounds the business on which it can capitalize to increase its returns. Some of the opportunities include:
Preference for comfortable air travel: As the frequency of air travel has increased and the propensity to spend has grown, the average traveller is willing to shell extra for a more comfortable travel and thus this serves as an opportunity for luxury airlines like SIA.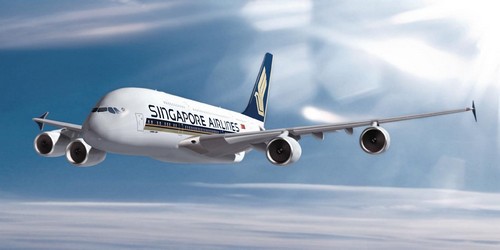 Threats in the SWOT analysis of Singapore Airlines
Threats are those factors in the environment which can be detrimental to the growth of the business. Some of the threats include:
Competition: The airline faces a lot of competition from brands such as China Southern Airlines, China Eastern Airlines, Air China, Emirates Airline, Qatar Airways, and Etihad Airways
Liked this post? Check out the complete series on SWOT