Qantas Airlines is the official airline of Australia and is also the biggest player in the country. The official flag carrier of the country Qantas operates flights from Australia to almost 85 top international destinations through a fleet size of 124 aircraft.
The airline which was first established in the year 1920 is also one amongst the world's oldest carriers and thus amongst the most experienced ones. Qantas was registered as Queensland and Northern Territory Aerial Services Limited and currently owns subsidiaries such as Qantas Link, Qantas Freight, Jetstar, Q Catering and Qantas Holidays.
The company employs around 30,000 people of which 93 % are Australians also making it one of the country's biggest employers. The company registered an annual turnover of A$15.8 billion and continues to be one of the biggest brands in airlines not just in Australia but across the world.
Strengths in the SWOT analysis of Qantas Airlines
Strengths are defined as what each business does best in its gamut of operations which can give it an upper hand over its competitors. The following are the strengths of Qantas Airlines :
Steady and Consistent growth: Qantas Airlines have been in service for the year 1920 and is one of the world's oldest carriers. The company has from its time of inception registered steady growth and the revenue inflow has been consistent. This has been possible because of the backing of a sound strategic framework.
Superior services: Qantas Airlines is known for its superior service quality. Some of their services include SMS check-in for domestic travelers, expanded in-flight entertainment options, customized meals, revitalized food and beverage options for economy class and continuous investment in upping the quality and ambiance of airport lounges.
Qantas Transformation Program: When the airline had faced stiff competition in international travel, the company introduced a new program named Qantas Transformation Program which aimed at improving the service quality while keeping costs to a minimum. This program has been able to deliver A $ 374 million in benefits and has proven to be a huge success.
The surge in domestic business: When its closest competitor Virgin Australia stopped increasing their capacity, Qantas has seen an increase in their domestic business. This meant that the airline has been able to fill up more seats and thus increase its returns from the domestic market which in turn has also reflected internationally.
Successful cost-cutting: Qantas Airways has been successful in cutting $ 2 billion of its annual costs over three years. The working arrangement between the airlines and the unions have helped to cut down unnecessary wage increases and there has also been a freeze on pay for 18 months. All these factors Ahve helped the company to cut costs.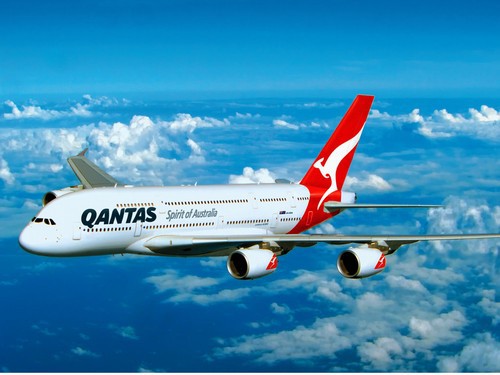 Weaknesses in the SWOT analysis of Qantas Airlines
Weaknesses are used to refer to areas where the business or the brand needs improvement. Some of the key weaknesses of Qantas Airlines are:
Union Problems: Just like most other Australian Airlines, Qantas also has been facing numerous issues with unionization. The company has been in a perpetual struggle to negotiate with unions some of which have even been militant in their approaches like the Transport Workers Union and Australian Licenced Aircraft Engineers Association
Low Profits in International flights: Ever since Qantas became the official flag carrier of Australia, the airline has been facing tremendous pressure to operate international flights. However, the airline has been unable to register higher profits or break even in its international business till now.
Opportunities in the SWOT analysis of Qantas Airlines
Opportunities refer to those avenues in the environment that surrounds the business on which it can capitalize to increase its returns. Some of the opportunities include:
Business Travel: There is a surge in business travel today especially and the number of passengers in both economy and business class have increased. This has created a lot of scope for more revenues from both the classes and also increased the frequency of travel for both business and pleasure.
Low fuel prices: The oil prices were halved in the latter half of 2015 and thus resulted in a financial benefit of almost A $ 33 million which in turn has impacted costs positively. In addition, there has also been a lowering of depreciation costs and the carbon tax has been removed all of which have positively created opportunities for the airline industry.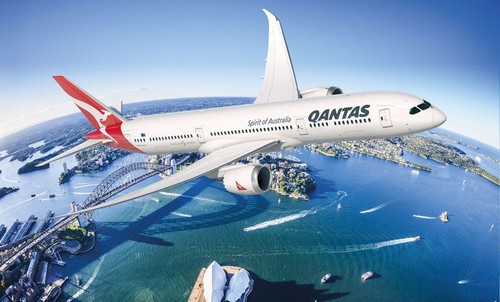 Threats in the SWOT analysis of Qantas Airlines
Threats are those factors in the environment which can be detrimental to the growth of the business. Some of the threats include:
Competition: The company faces a lot of competition from brands such as Americal Airlines, Air France, British Airways and Lufthansa.
Management of costs: The most critical threat for airline companies today is the drastic fluctuation in costs of fuel as well as maintenance and upkeep of their fleet.Airlines struggle to balance their pricing to ensure that costs are covered adequately.
Liked this post? Check out the complete series on SWOT