Barista is a well-known coffee shop in India that opened its door in 2000. It started as an espresso bar of the Barista coffee company but changed its hands through several others to finally is now owned by Carnation Hospitality Pvt. Ltd. It is now present in other countries like Pakistan, Dubai, Oman, Nepal, and Bangladesh.
Barista is one of the fastest growing brands in India and it launched the cafe culture in India. Barista restaurants have a modern and chic decor which youth seems to love. The headquarters of the chain is present in New Delhi, India. Several stores by them are available in the well-known cities and they are packed all the time.
Strengths in the SWOT analysis of Barista
Strengths are the point that a company is proud of and they helped in establishing a company. Every big company has a set of strengths that they got through hard work. These are some of the strengths of Barista:
The company has a vast brand visibility: In the urban cities of India, almost all coffee lovers are aware of Barista. Also, they tactically placed their stores in places like busy roads and malls to catch the eye of consumers.
The target group is the youth: Youths comprise a bigger part of the population of any country. Barista targeted that group and made drinks that they will enjoy. Along with that they also introduced a cafe culture that enhances the need for leisure and casual conversations.
Variety in their menu: The menu of Barista is quite diverse. The classic coffees like Espresso and Americano has been accompanied by cold coffees and other fancier coffee. They also have breakfast platters and savories on their menu which attract people to stay for longer times.
The quality of coffee is excellent: A coffee place has to have good coffee and Barista does have this feature. The procure roasted coffee beans from good sources and brew the coffee fresh for all customers. Barista is the reason for Indians to shift to brewed coffee from instant coffee.
Several Stores across the country: Till date Barista has established more than 200 stores all over India and they are in best spots around the cities.
Frequent offers: As their main target is youth they do offer many discounts from time to time. This has helped them in growing and has been successful in attracting the college goers.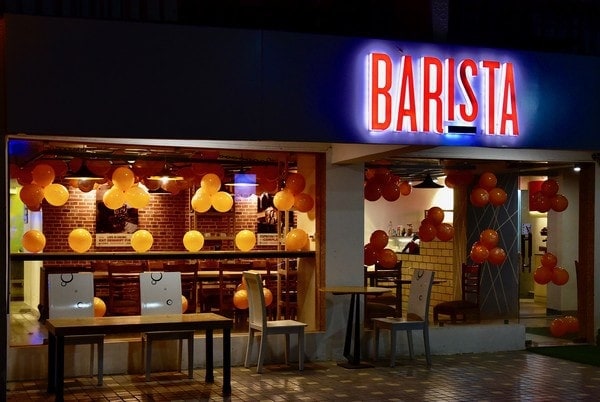 Weaknesses in the SWOT analysis of Barista
Weaknesses are the points of lacking in a company. Every company has some and they have to battle them to be bigger. These are the weaknesses of Barista:
It is on the expensive side: Often Barista becomes quite expensive for the youth that they target. They are also just a cafe and that is the reason why people may seek a better place. With the rise of affordable options, Barista is facing tight competition.
Several Competitors in the Markets: Barista now has competitors like CCD, Costa Coffee and local cafes which they have to fight on a daily basis. People are going to individual cafes rather than big ones. Also, the arrival of Starbucks and other international chains have pulled some of the crowds.
Less innovative menu: Barista do have good quality coffee and several basic options. But as people are more into social media and interesting things, Barista needs to work on it and make newly themed coffees.
Opportunities in the SWOT analysis of Barista
Opportunities are the points which a company can seek out to make themselves better to establish themselves in the market. These are the opportunities that Barista should utilize:
Expanding into towns and smaller cities: It is high time that Barista ponders upon the rest of India. A huge crowd does live in the semi-urban areas and they should also get to enjoy Barista. Also, this would increase their consumer counts.
Introducing affordable options: Coffees and snack of the affordable range should also be included in Barista. This would definitely pull in a lot more people. They can also introduce combo offers which often are lived by young people.
Expanding on the varieties: More themed items and eye-catching items need to be introduced. These items help in garnering advertisements and a craze among the people who appreciate the aesthetic value of an item.
Introduction of variants on tea: Currently customers are also interested in tasting tea blends from around the world. Barista can definitely expand in that sphere too by introducing top quality tea options for tea lovers.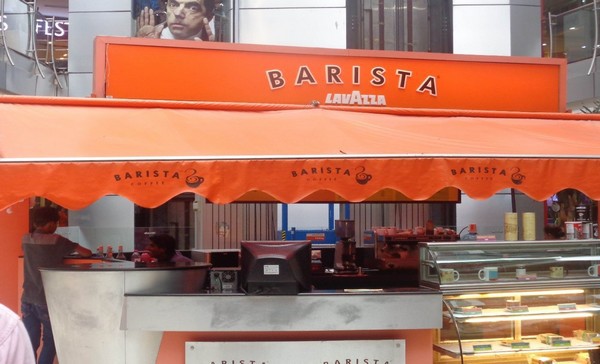 Threats  in the SWOT analysis of Barista
Threats are points that a company should closely analyze to dodge as much of it as possible. This is the threat that Barista faces the most:
Competition from other cafes: CCD has taken up the place that Barista used to have some years before. Also, several local cafes have sprung up in cities that serve a broader variety of coffee and tea. Barista has to work better to make the circumstances better in the near future.
Liked this post? Check out the complete series on SWOT