Louis Vuitton is a luxury fashion brand founded by designer Louis Vuitton in the year 1854. The brand which specialized in monogrammed and personalized luggage and handbags today has a strong presence in categories like luxury briefcases and suitcases, leather merchandise like ready-to-wear, shoes, watches, jewelry, accessories, sunglasses and books.
The Louis Vuitton fashion house which is a preferred choice of celebrities and public personalities of the world registered a revenue of 10 billion USD in the financial year 2016. The company sells its products through their own chain of stores, high-end retail chains, and their website. The company was voted as the world's most valuable luxury brand for six consecutive years from 2006 -2012 by Forbes but its value started declining from the year 2013.
Strengths in the SWOT analysis of Louis Vuitton :
Strengths are defined as what each business does best in its gamut of operations which can give it an upper hand over its competitors. The following are the strengths of Louis Vuitton:
Strong association to quality: In the luxury segment customers are always fussy about the quality of products that they use and are willing to pay a premium for it. Louis Vuitton products have always been the benchmark in quality and design for hand luggage. The strong association with quality is LV's biggest strength.
Brand recognition: The Louis Vuitton monogram is high on recognition and thus people prefer to carry LV monogrammed luggage since it is an association with status and class in society.
Top Celebrity endorsements: Louis Vuitton has always been powered by the biggest names in show business who have endorsed the brand and carried it in public appearances. Some of their top endorsers include Scarlett Johansson, Uma Thurman, Angelina Jolie and Muhammad Ali.
Wide network: Louis Vuitton has around 1, 21,289 employees globally making it one of the world's top employers in companies dealing with luxury goods. The company sells its products through their own chain of stores, high-end retail chains, and their website. The brand is sold in more than 50 countries across 460 outlets.
Exclusive Merchandise: Louis Vuitton is known for their personalized luggage options which are monogrammed to indicate their label. Their exclusive brands will guarantee that your luggage stands apart from the crowd and is not carried by anyone else.
Top Designers: The design team in Louis Vuitton comprises of top designers of the world. Some of the names include Helmut Lang, Azzedine Alaïa, Sybilla, Manolo Blahnik, Vivienne Westwood, Isaac Mizrahi, Stephen Sprouse, and Romeo Gigli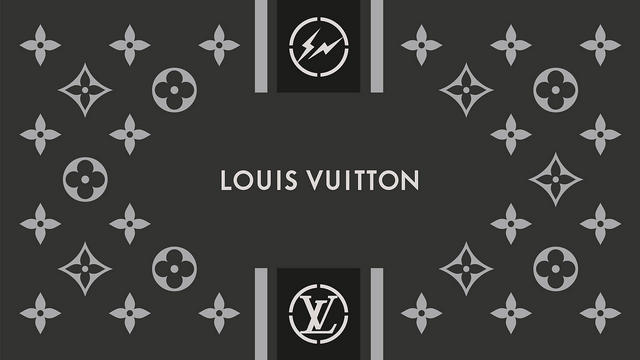 Weaknesses in the SWOT analysis of Louis Vuitton :
Weaknesses are used to refer to areas where the business or the brand needs improvement. Some of the key weaknesses of Louis Vuitton are:
Excessive centralization: Louis Vuitton is known to be a tough employer and their focus on exclusivity makes them patent or copyright most of their designs and they rely on centralized decision making which brings down the morale.
Lack of sensitivity to foreign cultures: Louis Vuitton is French in styling and design and the brand is much closer towards accepting other designs and is also not sensitive to trends in foreign countries.
Over-Reliance on Japanese Market: Japan is one of Louis Vuitton biggest markets and more than 85 % percent of Japanese women own an LV product. This has reduced the ability of the company to look at other markets.
Exorbitant Pricing: Louis Vuitton is a luxury brand and a basic offering from the company costs about 1500 USD. This makes it impossible for the masses to purchase an LV bag or suitcase and thus the company targets a niche market.
Opportunities in the SWOT analysis of Louis Vuitton :
Opportunities refer to those avenues in the environment that surrounds the business on which it can capitalize to increase its returns. Some of the opportunities include:
Growing market potential: The global market for luxury goods is estimated at around 42 billion dollars with a growth rate of 4 percent per annum. This could be a huge opportunity for luxury merchandise companies.
Increase in the number of working women: The need for status symbols is growing at the workplace as more women enter there. This creates a significant opportunity for Louis Vuitton in their prime segment which is formal luggage options.
Rise in per capita income: Most countries across the world have seen a significant increase in the per capita income with the result that disposable income is indicating a sharp increase as well. This is expected to create a surge in demand for non-essential items and luxury goods.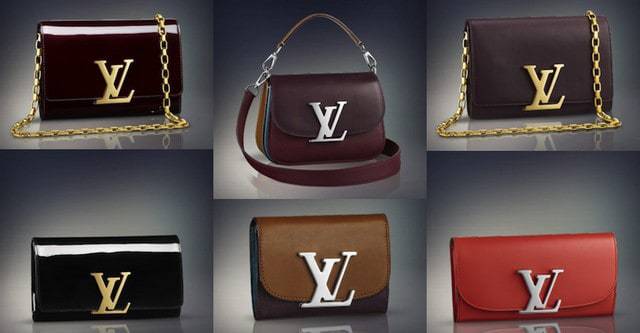 Threats in the SWOT analysis of Louis Vuitton :
Threats are those factors in the environment which can be detrimental to the growth of the business. Some of the threats include:
Counterfeiting: The biggest threat that luxury good face today is that of counterfeit products in the market.The presence of counterfeits not just gives the brand a negative image but also dilutes the market share.
Managing multinational customisation: The forte of Louis Vuitton is their ability to create exclusive merchandise and this means that they would also need to customise for individual cultures. Their team which mostly comprises of European designer will find this a huge challenge.
If you liked this article, we bet that you will love the Marketing91 Academy, which provides you free access to 10+ marketing courses and 100s of Case studies.