Ben & Jerry's Ice Creams is an American brand of ice creams that was established in the year 1978. The brand which is currently owned by Unilever was set up by two youngsters from New York Ben Cohen and Jerry Greenfield.In addition to ice creams, Ben & Jerry also sells yogurt and sorbet.
The brand is popular for its sundaes and some of its fast-selling flavours include Vermonster and Chubby Hubby which are monster sized sundaes that have ice cream, fruit, and nuts in them. Ben & Jerry's has also secured a place in the hearts of their customers for taking a firm stand against various political and social issues like nuclear disarmament, same-sex marriage, and child abuse.
The company has also been careful to make philanthropy and social service an integral part of their business model and care has always been taken to ensure that the business gives a lot back to the society which it is a part of.
Strengths in the SWOT analysis of Ben & Jerry's Ice Creams
The following are the strengths of Ben & Jerrys:
Quality of the ice cream: Ben & Jerrys are focused on the quality of their ice creams which are made from wholesome natural ingredients. The ice creams thus taste fresh and natural.
Social consciousness: The company is committed to a number of social causes such as the Save our Swirled campaign which aims at doing them but for global warming. They are also committed to and the Ben & Jerrys foundation which donates 7.5 % of their profits to charities across the world.
Progressive thinking: The business has always been forward thinking and their vision to make fantastic icecreams not just looks at the trends in the market today but also future trends. The company could establish a value for each of their brands following which they augment it through their products.
Work culture: The work culture in Ben & Jerry's is that of a fun workplace.The company takes care to ensure that there is sufficient relaxation at the workplace and they invest in their human resources ensuring that they get the best training and industry standard pay packages.
Creativity: What makes Ben and Jerry different from the competition are that they do everything in a unique style. Right from the names of popular products like Tonight Dough, Chunky Monkey, Americone Dream etc to their social media and advertising campaigns, the brand has always maintained a clear style for itself.
Cultural Consciousness: Ben & Jerry has used their ice creams to bridge cultural barriers and to send across meaningful socio-cultural messages. Some of their campaigns like Empowerment Campaign or the Save the world video campaign reflects this commitment.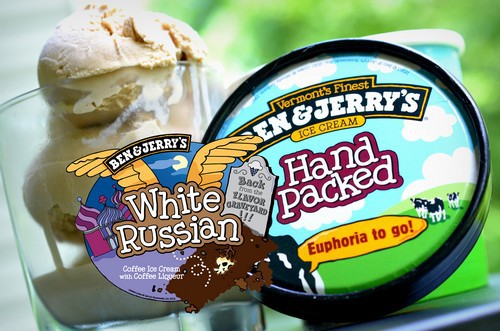 Weaknesses in the SWOT analysis of Ben & Jerry's Ice Creams
Some of the key weaknesses of Ben & Jerrys are :
Presence of Unilever: After Ben & Jerry has been taken over by Unilever the company which had an identity of its own faces the risk of losing its individuality since it might get absorbed into the company's corporate culture.
Low penetration: Ben & Jerrys do not have an existence beyond USA and UK.The brand which is a very popular one in these regions can become bigger and better if they choose to expand to other territories.
Balance: Ben & Jerrys has always been a socially conscious company and the company directs 7.5 % of their profits towards charity. In the long run, the feasibility of such a strategy is doubtful especially since the western world is suffering from long-standing impacts of the economic recession.
Poor diversity: Ben & Jerrys is focused on multiple social issues like gender and racial diversity. But their workplace does not support racial diversity since the company has just 3 % from other ethnicities while 97 % of their workforce are Caucasians. There are also allegations about the poor salaries offered to people employed with the brand.
Opportunities in the SWOT analysis of Ben & Jerry's Ice Creams
Some of the opportunities include :
Huge market Potential: The ice cream market has a huge market potential and it is forecasted to touch $97,301 million by 2023, with a cumulative annual growth rate of 3 %. Most of the steep growth will be centered around emerging economies like India and China where Ben & Jerrys are yet to establish a strong presence.
Focus on sugar free: Consumers today are increasingly conscious about the ill effects of sugar and thus prefer to have sugar free or low sugar versions of sweets and desserts. This will be a new segment for ice cream companies to focus.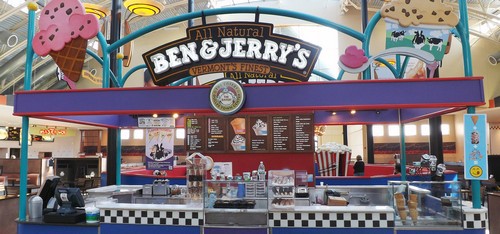 Threats in the SWOT analysis of Ben & Jerry's Ice Creams
Some of the threats include:
Competition: Ben & Jerrys face a lot of competition from Hagen Dasz and Pillsbury.
Liked this post? Check out these detailed articles on
Topic of SWOT of Brands
Alternatively, check out the Marketing91 Academy, which provides you access to 10+ marketing courses and 100s of Case studies.