Reebok is a popular brand of sportswear and related merchandise which is based out of United Kingdom. Founded by Joseph William Foster in the year 1958, the company started off by making athletic footwear. Today the company manufactures shoes for various sports, sportswear, and accessories for men, women and kids and is one of the leaders in the global sportswear market. Currently, Reebok is headquartered in Massachusetts and has around 1.84 billion Euros as annual revenue in the year 2017.
With close association with a number of major sporting events through sponsorships and through a series of endorsements from renowned sportspersons, Reebok has won the trust and loyalty of most sports enthusiasts across the world. Reebok currently makes merchandise for training, running, walking, crossfire, studio, dance and yoga.
Strengths in the SWOT analysis of Reebok
The following are the strengths of Reebok:
Segment: Reebok has a very clear segment to which it offers its products. On a broad level, Reebok sells shoes and other sports accessories to sportspersons or exercise enthusiasts. However, within their product range, they have specific product ranges for specific sports needs which target niche sub-segments within each category.
Feature-rich products: Reebok products are known for their features and styling. Each type of footwear manufactured by Reebok has features that suit their need or benefit and this has always been a strong selling point for the brand. For example, their athletic footwear Crossfit has been designed to provide the best running experience to athletes whether they are first timers or seasoned professionals.
Multi-channel distribution strategy: Reebok sells their products through a range of distribution channels. Right from their own independent stores to popular retailers as well as online shopping portals like Amazon or their own website Reebok has the multi-channel presence. This makes it convenient for the customer to shop from
High customer engagement: Reebok has used social media to reach out to more than 35 million customers in a boost to improve customer engagement. For example, Reebok identified a huge opportunity in combat training shoes and they have used Facebook and Instagram to understand the needs of their target group or create forums where they can discuss their concerns or get suggestions from experts. The same strategy has also been mirrored in other niche categories.
Celebrity Endorsements: Reebok is endorsed by the best sportspersons in the world. Some of their endorsers have been Floyd Mayweather Jr, Shawn Kemp or Allen Iverson. Recently Reebok has also been listing musicians and rappers as their endorsers. Some popular names in this category are Jay Z, Alicia Keys, Swiss Beats or TYGA.
The "cool " Image: Reebok was quick to realise that the millennials as well as Gen Y were also looking for the cool quotient in their sportswear. In order to incorporate this Reebok roped in Chris Kwiatkowski, a graphic designer from their Sports Licensed Division, and design leaders Peter Quagge and Chuck Gates into mainstream decision making. The move has not just made their products cooler but also improved the in-store ambience.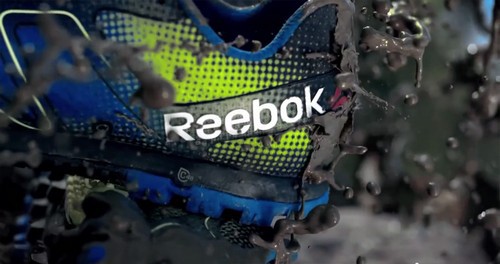 Weaknesses in the SWOT analysis of Reebok
Weaknesses are used to refer to areas where the business or the brand needs improvement.   Some of the key weaknesses of Reebok are:
Excessive commercialisation: The sportswear segment is so competitive that brands are trying their best to commercialise their interests. The results of this is that products like Reebok which were once considered to be premium are now categorized alongside local or regional players who cater to the mass market. This dilutes the brand image.
Poor awareness: Though Reebok has a lot of products which cater to specific sporting needs of customers the company has been hugely unsuccessful in educating customers with the result that the brand has today largely become associated with sneakers.
Opportunities in the SWOT analysis of Reebok
Opportunities refer to those avenues in the environment that surrounds the business on which it can capitalise to increase its returns. Some of the opportunities include:
Looking at new markets: Reebok which was once the leader in sportswear has lost out to arch-rival Nike.B ut the brand has huge plans to revamp itself by moving into new categories such as ethnic designs, women's speciality sportswear and kids shoes.
Niche areas: In fitness today there are various niche categories such as combat shoes, dancing shoes, aerobics shoes or training shoes. Though Reebok has the presence in most of these categories customers need to be educated more on why such specific needs have to meet. This will result in the growth of such sectors.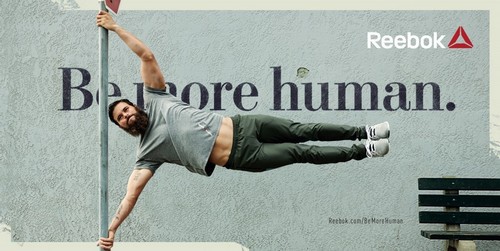 Threats in the SWOT analysis of Reebok
Threats are those factors in the environment which can be detrimental to the growth of the business. Some of the threats include:
CompetitionThe main competitors of Reebok are Nike, Adidas, Converse, New Balance and Puma.
Steals: Designer sportswear brands like Nike and Reebok also face serious threats from cheap imitation which are sold at throwaway prices. Customers who are on the lookout for just the styling and not very concerned about features often prefer to purchase these cheap imitations.
If you liked this article, we bet that you will love the Marketing91 Academy, which provides you free access to 10+ marketing courses and 100s of Case studies.