Alfa Romeo is an Italian car maker that is popular for its flagship luxury cars. The company was set up in 1910 more than a century ago. The company which is owned by Fiat Motors is headquartered in Milan, Italy. The Fiat Group registered an annual turnover of 11.1 billion Euros.Currently, Fiat sells Alfa Romeo along with its marquee line which also has brands like Lancia.
However, there are contemplations in the market that the company may decide to make Alfa Romeo a stand-alone brand like Ferrari or Maserati. The popular models from Alfa Romeo are Giulia, Stelvio, 4C, 4C Spider etc. Alfa Romeo have always been extra careful in the design and styling of their vehicles and the company has tried to always link the man to the machine in each of their cars.
Strengths in The SWOT analysis of Alfa Romeo
Strengths are defined as what each business does best in its gamut of operations which can give it an upper hand over its competitors. The following are the strengths of Alfa Romeo:
Unique design: Alfa Romeo has always designed cars which were unique in their styling, form, and substance . their cars are known for their human-like features Alfa Romeo cars have often been described as sleek, reliable, visceral and racy.
Racing History: Alfa Romeo has a rich history of racing from the year 1911 and it has won numerous awards and trophies. Alfa Romeo cars have won trophies in Le Mans, Formula 1, the Mille Miglia, and the European Touring Car Championship. This has helped them design high-performance cars.
Superior engines: Alfa Romeo is an Italian car brand and the cars have powerful engines. The new cars have the turbocharged V-6 engine with 6 cylinders each.The engine is also characterized by the distinctive roaring sound that it produces that has acted as a symbol of the brand.
Feature Rich cars: Alfa Romeo makes feature-rich cars. For example, Guilia has balanced weight distribution, the body made of carbon fiber and aluminum, an engine of 510-horsepower and a sub-4-second Quadrifoglio which guarantees both style and performance.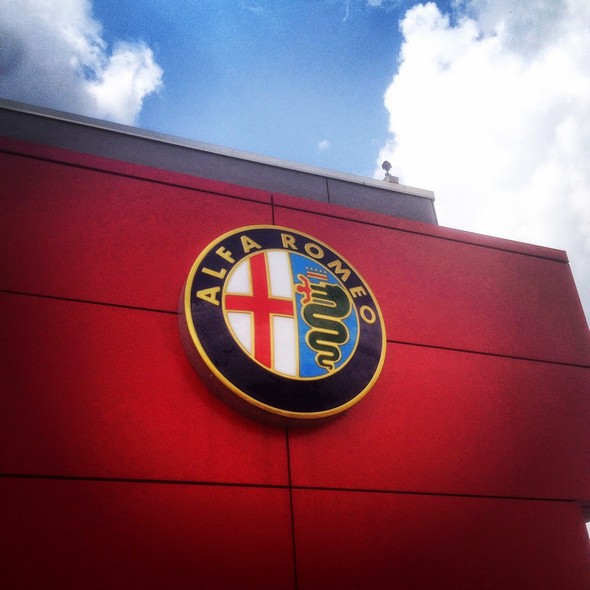 Weaknesses in The SWOT analysis of Alfa Romeo
Weaknesses are used to refer to areas where the business or the brand needs improvement. Some of the key weaknesses of Alfa Romeo are:
Cost control: Alfa Romeo has always been focused on maintaining consistency in all its designs and in doing this they have had to spend exorbitantly both in material and research. Added to this were the exorbitant costs involved in the promotion.
Poor distribution channels: Alfa Romeo had faced a lot of issues in managing its distribution channel. The company faced a lot of issues in customer service and they were extremely careless in managing distribution.
Pricing: Alfa Romeo was extremely conscious of quality in each aspect of its design and they invested hugely in integrating the right designers for each of their machines with the result that they had to price their cars high. They were unable to sustain in the market with volumes owing to their high prices.
Unable to stick to its image: Alfa Romeo was unable to retain its image of its quality and performance and many of its later models failed to be consistent with the image the company had created for itself and failed miserably in performance.
Opportunities in The SWOT analysis of Alfa Romeo
Opportunities refer to those avenues in the environment that surrounds the business on which it can capitalize to increase its returns. Some of the opportunities include:
High market potential for luxury cars: The market potential for luxury is expected to grow at a CAGR of 4.2 % in emerging markets. The prime reasons for this are the change of lifestyle, more disposable income, and increase in the propensity to spend.
Change in trends: Trends in the global market are favorably disposed towards the increase in demand for luxury vehicles. Consumers are more confident about the quality of luxury vehicles and are willing to invest in them. Dealers are also willing to push these vehicles and increasing scope for exports are also favorable towards luxury cars sales.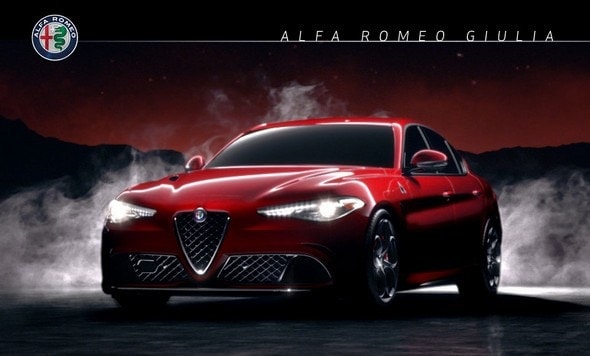 Threats in The SWOT analysis of Alfa Romeo
Threats are those factors in the environment which can be detrimental to the growth of the business. Some of the threats include:
Competition: The company faces stiff competition from brands like BMW, Audi, Mercedes Benz and Bentley.
Fluctuations in exchange rates: Most of the cars in the luxury markets are made outside of the USA and thus currency fluctuations and exchange rate differences create a lot of issues in the import and export of these vehicles.
High costs of technology: There are a lot of changes in technology and innovations are happening every day. New age technologies like artificial intelligence and machine learning are creating disruptive changes in the automobile industry and this is proving to be costly for automakers.
Liked this post? Check out these detailed articles on
Topic of SWOT of Brands
Alternatively, check out the Marketing91 Academy, which provides you access to 10+ marketing courses and 100s of Case studies.