A popular brand of anti-dandruff shampoo made initially by Procter & Gamble for the American market. The brand that is owned by P & G gives confidence to both men and women who suffer from haircare issues like dry and itchy scalp and dandruff.
 Head & Shoulders has a range of shampoos which can be used by all hair types like dry, normal and oily hair and address hair issues like itchy scalp, dandruff, dry and frizzy hair. Head & Shoulders is sold in seven variants the popular ones being anti-hair fall shampoo, silky black shampoo, dry scalp care shampoo and smooth and silky shampoo.
The shampoo also has a men's hair care shampoo which is meant for men with dandruff in their hair. The shampoo is sold in almost 130 countries across the world and is one of Procter & Gamble's flagship products and top sellers in the hair care category.
Strengths in the SWOT analysis of Head & Shoulders
Strengths are defined as what each business does best in its gamut of operations which can give it an upper hand over its competitors. The following are the strengths of Head & Shoulders:
Association with Procter & Gamble: Procter & Gamble has been a strong players globally in the consumer and personal care segment and has had numerous successful brands like Pantene, Gillette, Olay, Oral-B The strong support of P & G ensures that the products are backed by solid research and also distributed extensively through a strong distribution channel.
Addresses most hair issues of target segment: Head & Shoulders is positioned as a solution for hair issues and the brand has variants which resolve numerous hair issues like scalp issues, hair fall, dry hair and frizziness in addition to dandruff.
Right targeting: The hair care market is highly fragmented and thus targeting is critical.Head & Shoulders started off by targeting a niche segment which was people suffering from dandruff. Though it was initially a medicated shampoo soon it repositioned itself as a daily use shampoo for dandruff treatment but similar to regular shampoos. After competition increased in the anti-dandruff shampoo, it moved into other hair issues like itchy scalp, frizziness, and dryness.
History: Head & Shoulders was launched as a medicated shampoo for treating dandruff in the year 1961 by the company Procter & Gamble. The brand was one of the first to be launched in this category and thus they had the first mover advantage in comparison to their competition.
Variants: An anti-dandruff shampoo can get boring if sold in the same fragrance and Head & Shoulders was quick to realize this. When the competition grew they introduced variants in mint, lemon and cool menthol which helped customers overcome the boredom from using a plain daily wash anti-dandruff shampoo.
Benefit positioning: The positioning of Head & Shoulders is a benefit positioning which looks at a common problem like dandruff. Thus the benefit is clear that it removes dandruff on regular usage. This clear positioning has been responsible for attracting more business towards the brand.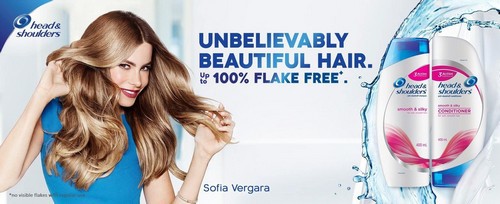 Weaknesses in the SWOT analysis of Head & Shoulders
Weaknesses are used to refer to areas where the business or the brand needs improvement. Some of the key weaknesses of Head & Shoulders are :
Inability to keep up to promise: Though Head & Shoulders positions itself as a shampoo for dandruff. However, it is questionable if the shampoo is able to effectively put an end to dandruff since people found that invariably they had to go for shampoos prescribed by medical practitioners.
Dependency on the brand: After they started using Head & Shoulders customers started realizing that they had to use it continuously since if they stopped the problem recurred. This dependency of the customer on the shampoo brand has created negative publicity for the brand.
The crusade against chemicals: There is a lot of online campaigns that warn customers against usage of products that contain chemicals. This has affected the sales of shampoos as well as conditioners drastically and people prefer to use either organic or ayurvedic brands or natural ingredients on their hair.
Opportunities in the SWOT analysis of Head & Shoulders
Opportunities refer to those avenues in the environment that surrounds the business on which it can capitalize to increase its returns. Some of the opportunities include :
Huge market Potential: With increased stress levels and poor water quality more and more people are suffering from hair fall and other hair issues. This is creating new opportunities since many multinationals are creating new niche needs each of which leads to new product lines.
Hair Care for men: There is immense scope in the men's hair care and this can move beyond anti-dandruff shampoo to new types like hair gels, creams and hair oils for men which can be a new product line for Head & Shoulders.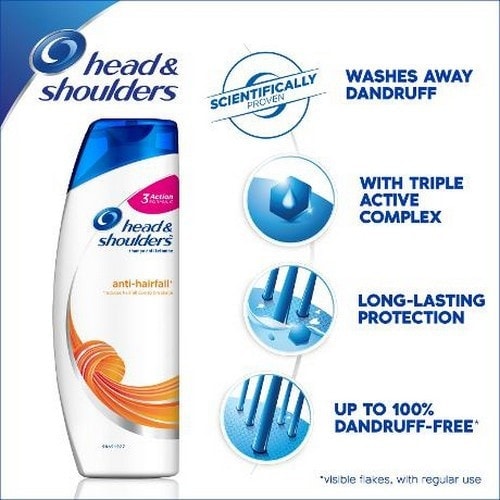 Threats in the SWOT analysis of Head & Shoulders
Threats are those factors in the environment which can be detrimental to the growth of the business. Some of the threats include:
Competition: The main competitors of Head & Shoulders are Clinic Plus, Pantene. Loreal and Dove.
Liked this post? Check out the complete series on SWOT