Louis Philippe is a popular Indian brand of men's apparel. It is owned by Madura Fashion & Lifestyle and is a division of the Aditya Birla Group. It was formed during the year 1989 and as of the year 2018, it is the largest apparel brands in India. This brand defines class, status, and elegance.
It is the source of fine clothing for a sharp gentleman. In view of excellence, Louis Philippe stands for accuracy in craftsmanship where its apparel is classic, modern, and perfect for a man. Louis Philippe is an international super brand for menswear clothing and it offers a wide range of formal and informal clothes, custom-made clothing and accessories.
To address the requirement of men who are particular in style, the brand's clothing also provides a collection of suits, trousers, shirts, T-shirts, and accessories that are available in store on online. The sub-brand of Louis Philippe LP caters to men with elegance and attitude. It comes with a collection of shirts, jackets, suits, formal trousers, T-shirts, casual pants, and accessories. LP combines a casual look with trend-led fashion that defines the modern man.
This product is available on company websites. The sub-brand Luxure celebrates innovation, skill, and craftsmanship. This brand has a range of apparel that combines contemporary and traditional style and the brand focuses on meticulous precision and makes use of the finest fabrics. It has a luxurious range of suits, shirts, formal shoes, silk ties, cufflinks, and accessories.
The Luxure brand also provides a made-to-measure service that is available in a few stores across the country.
About Louis Philippe
Type: Premium menswear brand.
Industry: Fashion.
Founded: 1989.
Founders: Aditya Birla Group.
Headquarters: Mumbai, India.
Area served: India.
Current CEO: Vishak Kumar.
Number of employees: 10,000+.
Major products: Formals, semi-formals, casual wear, and accessories.
Through this article, let us discuss the SWOT analysis of Louis Philippe.
Strengths in the SWOT Analysis of Louis Philippe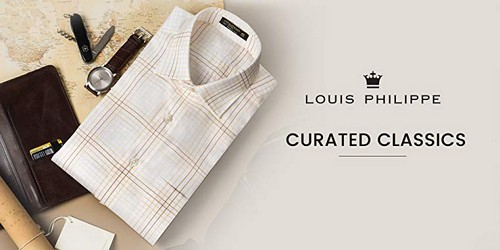 Product Range ­– Louis Philippe has a wide collection of products like apparel, footwear, and accessories. The various apparel products include shirts, t-shirts, suits & blazers, jackets, sweaters, sweatshirts, trousers, jeans, and shorts. Their footwear is available for formal, casual, and party wear.
Brand Leader – Louis Philippe is a brand leader in formal and semi-formal wear. This brand is a popular one and is a status symbol to wear the brand's apparel.
Availability – Louis Philippe has set up its store location in many places and their products are easily available in many places. Their products are available at more than 1000 exclusive and franchise store, and also more than 2000 premium multi-brand trade outlets.
Designs – Louis Philippe designs are unique and are inspired by the latest global trends. Its design meets the current fashion trend as well.
Excellent Advertising – This brand has an excellent advertising feature and due to which it is, in fact, has greater visibility worldwide.
Signature Premium Gifts – Louis Philippe has introduced Signature which is the finest gifting range that gives a great experience for gifting for both who give and receive it. This is an excellent feature that leaves a mark on gifting.
New Age Work – Louis Philippe presents its Ath Work, a New Age Work Wear for men on the move that is a big hit among the customers.
Awards – This brand has received many awards that have made the brand more popular.
Weaknesses in the SWOT Analysis of Louis Philippe
Less International Presence – Louis Philippe brand has less global visibility as compared to other international brands. Due to this, its brand will not be much visible at all places.
High Competitors – The prices are slightly high priced as compared to other Indian and International brands. Due to this, there is a high possibility of high brand switching. This will impact business revenue to a great extent.
Similar Sub-brands – The sub-brands of Louis Philippe look similar and because of this people might not be aware of the difference in each brand.
Opportunities in the SWOT Analysis of Louis Philippe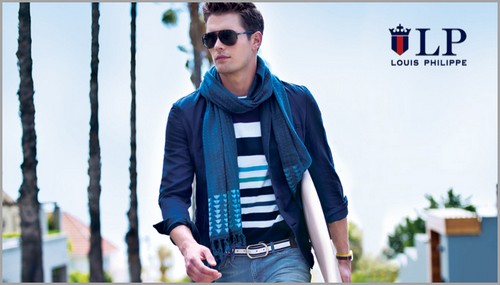 Evolving into New Segment – Louis Philippe has recently made an entry into the footwear segment thereby providing more than 40 footwear designs. This is a great opportunity for the brand to scale up in the market.
Global Presence – Expanding its presence at the global level would provide more opportunity for the brand.
International Fashion Styles – The brand has to include more international fashion style that will be accepted globally.
International Tie-up – Having tie-up with various international brands will give the Louis Philippe brand a better global reach.
Threats in the SWOT Analysis of Louis Philippe
Many New Brands – New brands are frequently coming up in the market. This is a serious threat to the Louis Philippe brand as it would lead to competitive pricing.
Available of Similar Patterns – Louis Philippe brand design and pattern's availability in other brands with lesser cost. This would provide a chance for the customers to switch to other brands who provide the same pattern with less price.
Duplicate Product – Sale of duplicate products it the name of Louis Philippe is, in fact, another threat for the brand.
Liked this post? Check out the complete series on SWOT