Revlon is an American cosmetics and makeup company that is headquartered in New York. The company which is a specialist in makeup has a wide range of products like foundation, concealer, compact, face powder, blush, eye shadow, eye pencil, eyebrow pencil, mascara, eyeliner, nail paint, lipstick and lip gloss amongst others.
Since the company caters to customers across the world. Revlon has makeup that suits multiple skin types and complexions. In addition to makeup essentials, Revlon also has the presence in the hair care segment where they sell shampoos, conditioners, hair serums, hair color, and smoothness. The company registered an annual turnover of 2.3 billion USD and is amongst the top cosmetics and makeup companies in the world.
Revlon was started in the year 1932 as a company that manufactures nail polishes. Their products range was wider and the company gave more choices of shades than their competition thereby capturing the attention of the customer. Since then there has been no looking back for Revlon who continued to spell success in every move.
Strengths in the SWOT analysis of Revlon
The following are the strengths of Revlon:
History of the brand: Revlon which started off by selling nail polish through a unique marketing strategy emerged as a multi-million dollar business in just a matter of six years. The spirit of innovation and deep understanding of the customer which had helped them reach success then is still deeply integrated into the culture of the company which is what is helping the company even today.
High customer engagement: Revlon has always tried to interact on a regular basis with their customer taking feedback and improving on their products. In addition to the 24-hour online helpdesk. Revlon also has Revlon woman online an online platform where their customers are encouraged to express themselves and build online personalities
Brand endorsements: Revlon has always made it a point to associate with prominent celebrities who epitomize beauty. Some of their brand ambassadors include Halle Berry, Emma Stone, Ashley Graham, Raquel Zimmerman etc.
Advertising strategy: Revlon has always followed a think global act local strategy in advertising which improves the customer connect. The content is usually global for each advertisement but the setting, the storyline and the actors in the commercials would cater to local tastes and audiences.
Commitment to charity: Revlon has always focused on giving back to societies and communities. Many of their philanthropic activities aim at empowering underprivileged women and looks at improving the health and well-being of women all over the world through free health check-ups, mobile cancer screening camps etc.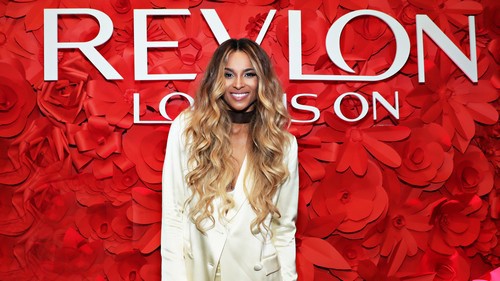 Weaknesses in the SWOT analysis of Revlon
Some of the key weaknesses of Revlon are :
Acquisition of Elizabeth Arden: Revlon acquired the cosmetics major Elizabeth Arden for a whopping sum of 420 million USD in 2016. The company registered losses after the acquisition which did not give them the required results.
Consumer Behaviours changes: The surge in specialty cosmetics stores and e-commerce stores has changed the way manner in which customers shop for cosmetics as well as their preferences. This change in consumer behavior is mandating a change of strategy especially for global companies like Revlon.
Mounting Debt: Revlon is suffering from growing losses for the past few years.The losses which have been on a steep increase has created debts to the tune of 3 billion USD.
Limited focus on younger generation: Revlon has been focusing more on an older and mature population for business. However, in the recent years, cosmetic companies have been acquiring youth brands to capture the mindshare of a younger audience something that Revlon has not been able to do successfully.
Opportunities in the SWOT analysis of Revlon
Some of the opportunities include :
Market Potential: The next biggest markets for cosmetics companies are the BRIC countries primarily India and China. The demand for cosmetics is likely to be huge in these regions and the cumulative growth in all these markets currently estimated at 15 billion USD and it is estimated to grow at a rate of 22 to 25 percent in the next five to six years.
Threats in the SWOT analysis of Revlon
Some of the threats include:
Competition: The main competitor of Revlon is Loreal, Estee Lauder, Mac, Sephora.
Chemical content: Customers are growing more apprehensive about the chemical content in makeup and this is making them look more at natural makeup or mineral makeup. Revlon is yet to establish a strong presence in organic and mineral makeup.
Liked this post? Check out these detailed articles on
Topic of SWOT of Brands
Alternatively, check out the Marketing91 Academy, which provides you access to 10+ marketing courses and 100s of Case studies.