Michael Kors Holding Private Limited is a designer label for sportswear and accessories owned by the famous designer Michael Kor. The brand sells accessories, clothes, perfumes and jewellery for both women and men. The fashion house started its operations in the year 1981 with Michael Kors women's collection. Prior to this Kors was the top designer at the French Boutique Lothar 's from where he merchandised his very first collection. Though Kors enrolled for the graduate program at the Fashion Institute of Technology, he decided that he wanted to try out his own style and dropped out of the program after a year.
The designs from Kor which was high on elegance was noticed by celebrities like Barbara Walker who becomes his regular client. From then on there was no stopping him and he established Michael Kors Holdings Private Limited with a host of prestigious clients like Michelle Obama, Heidi Klum, Jennifer Lopez and Emma Roberts. The company turnover crossed 1 billion USD in the year 2014 and they have been on an uphill trajectory since then.
Strengths in the SWOT analysis of Michael Kors
Strengths are defined as what each business does best in its gamut of operations which can give it an upper hand over its competitors. The following are the strengths of Michael Kors Holdings:
Presence in multiple domains of fashion: Michael Kors has the presence in most categories of casual clothing. Their range includes clothes, watches, jewellery, handbags, shoes etc for both men and women. Michael Kors is also popular for their jackets and semi-casual party wear.
Strong presence in social media: Michael Kors has a very strong presence on social media websites like Facebook and Twitter. The brand has around 18 million followers from across the world with an annual increase of 18 % per year. The company is also actively generating interest around the brand through social media campaigns. These include generating social media impressions for their ramp shows or live streaming on social media websites.
Multi-channel distribution strategy: In addition to brick and mortar retail the brand is also sold online. The online shopping experience has been enriched to give the customer a feeling that they are shopping from a physical store. Right from the time the customer enters the online shopping interface, to the time he browses for products till the time he makes an exit, Kors has been careful about creating what is called as an omnichannel experience.
Celebrity clientele: Michael Kors has a long list of celebrity clients and many of them regularly feature in his fashion shows as well as red carpet events. Some of his regulars include Jennifer Lopez, Emma Roberts, Michelle Obama and Natalie Portman. These clients regularly wear Kor outfits for numerous award ceremonies and red carpet events.
Positioning: Kor positions his outfits as the right outfits for a woman of any age any nationality who is highly fashion conscious. Their clothes are clearly designed for an urban clientele and with the trends of the market in mind. Through a clear positioning and matching style, the company has been able to win a huge market.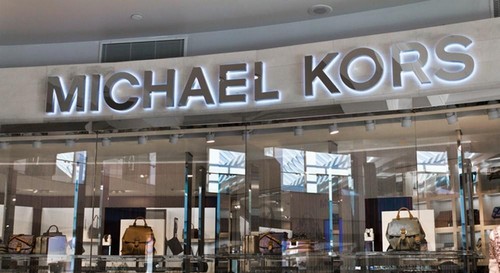 Weaknesses in the SWOT analysis of Michael Kors
Weaknesses are used to refer to areas where the business or the brand needs improvement.   Some of the key weaknesses of Michael Kors  are:
Poor presence in Asia: In comparison to competitor brands like Louis Vuitton or Gucci, Michael Kors has the poor presence in Asia. Countries like India or China offer a huge future potential for luxury merchandise. The future potential for this region is around 100 billion in the next decade.
Niche market: Luxury brands like Michael Kors are targeted towards High net income customers. This makes it critical that the clothes are personalised and designs are not repeated. Moreover, it is also difficult for the company to target volumes and thus they cannot afford to cut down prices.
Managing criticism: Michael Kors has faced a lot of criticism for the repeated designs as well as for the repetition of colours and fabric. The criticism which grew on social media created in a lot of negative publicity for the brand.
Opportunities in the SWOT analysis of Michael Kors
Opportunities refer to those avenues in the environment that surrounds the business on which it can capitalise to increase its returns. Some of the opportunities include:
Looking at emerging markets: Michael Kors has a poor presence in Asia. Countries like India or China offer a huge future potential for luxury merchandise. The future potential for this region is around 100 billion in the next decade. The company should look at emerging markets for growing their business and attaining higher volumes.
Kids wear: Today especially in urban markets there is a growing demand for kids wear. Michael Kors has a strong presence in women and men's designer wear and they can use the same channel to sell designer kids wear as well.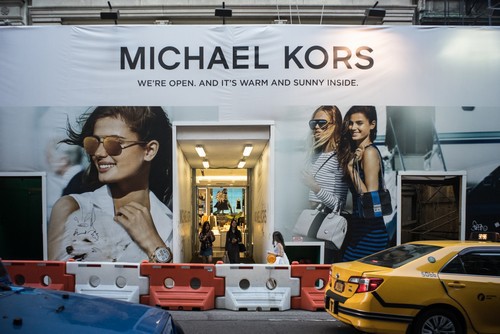 Threats in the SWOT analysis of Michael Kors
Some of the threats include:
CompetitionThe main competitors of Michael Kors are Gucci, Dolce & Gabbana, Tommy Hilfiger etc.
Liked this post? Check out the complete series on SWOT