One of the leading online payment systems which actually came in limelight in 2000 due to a viral campaign, PayPal Holdings, Inc. is now owned by Ebay. Paypal is known for its secure system and easy money transfer. Many digital services accept payments by Paypal and it can be used to transfer money as well. Paypal operates out of California is currently the largest online payment system. Paypal's co founder Elon musk is legendary for investing his earnings from the sale of Paypal into SpaceX.
Strengths in the SWOT ANALYSIS OF PAYPAL :
Global Presence: PayPal has a presence in over 202 countries which make it the largest player in the electronics/mobile payment industry. It has expanded itself quickly in the emerging market and is setting its footprint all over the world. It is present in
Large Customer Base: It has one of the largest user base in the industry with over 192 million user accounts active in 2016 with registered merchant account of 15 million users. It is operated in 25 different currencies. This makes PayPal a widely accepted and trusted brand.
Offers multiple services: PayPal has a wide services base which includes: PayPal here, PayFlow Payment gateway, online invoicing, virtual terminal, digital goods selling options, BillmeLater. This engages a varied variety of consumers and merchants.
Strong Backing: PayPal was acquired by ebay in July 2002 for $1.5bn. eBay has helped PayPal in developing strong technology and boosts its security mechanism.
Ease of Use: PayPal is easy to use for the customers as well as the merchants. A merchant can easily set up PayPal whereas in Strive, a competitor of PayPal, a developer would be required to set up.
Total Number of active PayPal users: Over 192 million users
A number of payments processed through PayPal in 2015: 4.9 billion.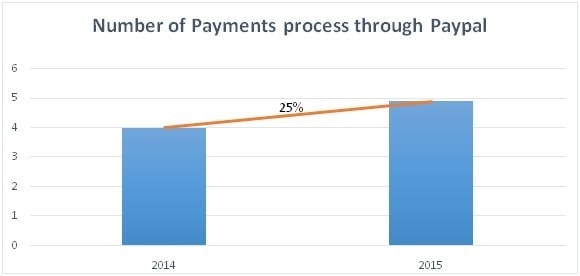 Weaknesses in the SWOT ANALYSIS OF PAYPAL :
High Exposure to frauds: An electronic payments system requires a very strong technical support and protection system considering the risks of frauds. Here have been various phishing and hoax attacks on such instances takes away consumers' confidence over the system.
High Processing fees: PayPal has high processing fees over transactions, international cards, Chargebacks and Card authorization. This can diverge expected users and thus it is a weakness.
Controversies regarding payment transactions: PayPal has been accused of Withheld funds, freezing and termination of PayPal accounts. This affects the brand image of PayPal.
Dependent on connectivity: PayPal is dependent on internet connectivity as well as digital literacy. This becomes a constraint in growth over emerging and lesser developed countries.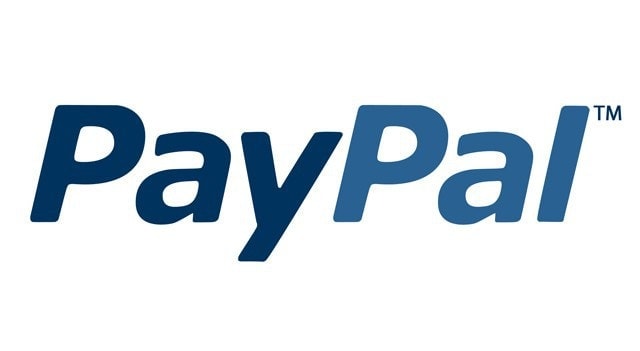 Opportunities in the SWOT ANALYSIS OF PAYPAL:
Move towards Cashless or fewer cash Economies: Countries such as India is pushing towards a cashless or less cash economies and thus it presents a great opportunity for platforms such as PayPal to expand itself in such markets.
Digital currency and technological advancement: With the penetration of internet, increasing connectivity and higher digital literacy, Digital payment methods are becoming more successful year over year which has given Digital currency a boost.
Threats in the SWOT ANALYSIS OF PAYPAL :
Stringent economic policies: In countries such as China, Japan and Taiwan there are strict economic policies which constraintsitself to set up in such countries.
Competition: PayPal has to face major global competition from platforms such as WePay, Google Wallet etc. and local competitors such as Paytm.
Hacking and Fraud threats: PayPal faces a high threat of hackers and frauds and this becomes a huge threat considering the scale at which PayPal and the whole industry works.
Banking services: Banking services like Netbanking and IMPS (immediate funds transfer) are services which are taking over the potential of Paypal. Similarly there are other intermediaries which allow direct transaction with banks. As a result, the intermediaries like Paypal are cut out.
Liked this post? Check out the complete series on SWOT