Twitter is an online news and social networking service where users post and interact with messages, called "tweets." These messages were originally restricted to 140 characters, but on November 7, 2017, the limit was doubled to 280 characters (testing on the small group) for all languages except Japanese, Korean and Chinese. Registered users can post tweets, but those who are unregistered can only read them.
Users access Twitter through its website interface, SMS or a mobile device app. Twitter, Inc. is based in San Francisco, California, United States, and has more than 25 offices around the world. Here is the SWOT Analysis of Twitter.
Strengths in the SWOT analysis of Twitter :
1) Good brand image for credible celebrity accounts – Twitter has been fairly successful in maintaining the authenticity of celebrity accounts which makes it one of the favorite social media channels of all times.
2) An Early entry in social media business – Twitter entered the market in 2006 when almost no one was there because of which it still enjoys that first-mover advantage every business strives for.
3) Use of best technology – Highly dependent on technology makes it vulnerable but till date, there hasn't been any major outage which makes it highly popular. This happens because of the best technology that is being used in the functioning of the platform.
4) The preferred channel of communication for celebrities and businesses – Twitter has become one of the preferred channels of communication by most famous people and organizations. They are even using this platform for customer service and official announcements.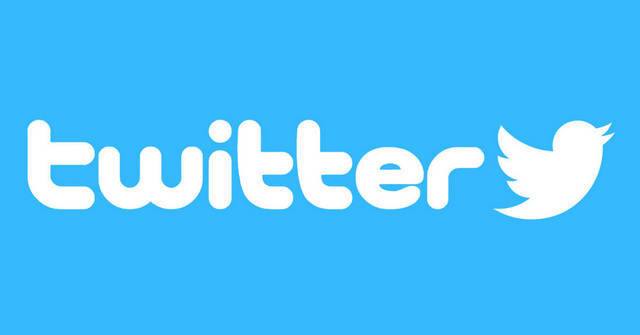 5) Strong brand name and popular mascot the bluebird – Brand of Twitter has become very strong in the last decade and has a well-known logo of the bluebird. The company is playing really well by utilizing this brand value and attracting people, organizations from all over the world to join.
6) Real-time in nature with huge reach – This aspect of being real-time with huge outreach all over the world makes it one of the most efficient channels of communication which over a period of time has become one of the major strengths of the company.
7) Effective integration with other platforms – Twitter has integrated itself with a whole lot of other platforms as a login method which again strengthens its data science.
8) The parameter of market value and popularity – Twitter following has become one of the important factors that people look at to identify the popularity and market value of an organization. This makes it one of the most important companies in the world in today's digital world.
9) Data strength – Twitter has more than 300 million active users making it one of the biggest data repository which has gradually become its core strength.
10) Simple and free – We all know the power of free and Twitter is free even being ad-free. The UI is pretty simple and easy to use which makes it even more attractive for people to join.
11) It connects a common man to celebrities and organizations directly – Twitter gave the power to people to directly talk to their favorite celebrities, organizations, and places – how amazing is that. This is the feature and strength which makes Twitter unique.
Weaknesses in the SWOT analysis of Twitter :
1) Low retention rate – The retention rate of users on Twitter is only 40% which shows the inability of the company to keep people interested in the platform.
2) Unequal distribution of tweets – Though there are more than 300 million active users on Twitter yet not all the users participate in tweeting. 90% of tweets come from the top 10% of the users which is concerning as the platform success dependent on that 10% user strength.
3) No new innovative features – Yes, the existing feature is interesting but the company has failed in devising any new interesting feature in the platform.
4) No solid revenue model – Being ad-free with no subscription fee, it seems like there is no consistent solid revenue model in place which may prove fatal in the long run.
5) Data safety issues – The platform is people's data heavy and data safety is at risk at such a public forum.
Opportunities in the SWOT analysis of Twitter :
1) Customers service offering for organizations – It can explore the opportunity of being an effective tool for organizations to become a communication tool in a structured way.
2) Integration with other platforms – Though Twitter has integrated itself with some platforms yet there is a lot of gaps. This can be treated as an opportunity for them to integrate as many relevant platforms as possible to attract increased traffic on their platform.
3) Increase the usefulness of Twitter Moments – Currently, Twitter and Moments look like two separate platforms, they can use it as an opportunity to integrate it seamlessly and attract more traffic.
4) Continuous improvement in user experience – Twitter looks like it stopped innovating ad this is an area where they can really focus on improving the user experience which ultimately will lead to more active users.
5) Search engine business – The kind of data and information Twitter already opens up an opportunity for entering into the search engine business at some point in time.
6) Support activities for businesses – Since the outreach is huge, they can offer some marketing or communication solutions to the businesses which can become another way to boost up the revenues.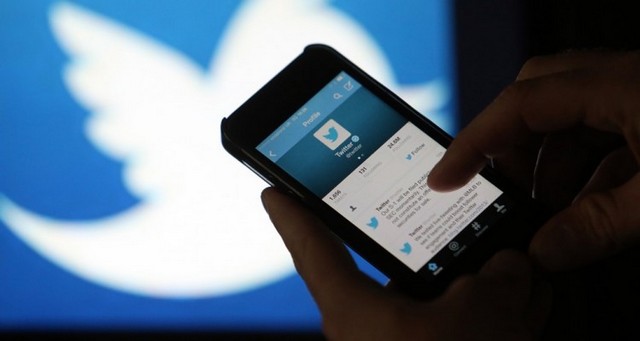 Threats in the SWOT analysis of Twitter :
1) The no-profit model even after 10 years – After a decade of being in business, they have not yet come up with a profit model which may someday prove deadly for the company.
2) Fake accounts and hacking incidents – This is the problem that is really alarming since data is what Twitter has and if it is fake or hacked, there is no value for the company.
3) Competitors like Facebook, Tumble – Though Twitter has its unique identity in social media market likes of Facebook are innovating daily which makes the existence of Twitter vulnerable.
4) Innovative upcoming social media companies – Not only the existing competitor but new and different exciting platforms are getting launched regularly because of low-entry barriers. Twitter needs to make sure that it sustains by improving, innovating on a continuous basis.
Liked this post? Check out the complete series on SWOT