Fiama Di Wills is a line of personal care products manufactured by the Indian conglomerate ITC Limited. Fiama Di Wills has a whole range of skin care products like shower gels, soaps, shampoos and face and body talc for women and also has a similar range of products for men. The product line promises to offer silky smooth skin while also taking care of nourishment needs of various skin types.
Fima Di Wills products are available in a wide variety of flavors and fragrances suitable for both men and women. The target segment of the product line is modern, aware customers who are confident about themselves. The soaps from Fiama Di Wills are gel bars which are transparent and come in exotic flavors like peach, avocado, seaweed, and lemongrass.
ITC Limited has registered steep growth in the FMCG segment in the recent times with the host of new customer-centric product lines and the company registered an annual turnover of 8 billion USD in the year 2016.
Strengths in the SWOT analysis of Fiama Di Wills
The following are the strengths of Fiama Di Wills are:
The wide range of products: Under the brand name Fiama Di Wills ITC has been able to include a host of personal care products for skin and hair for both men and women. Fiama Di Wills has gel based soaps, shampoos, shower gels and face and body talc. These are made from natural ingredients and thus considered safe for use.
Exotic flavors: Quite unlike competitors which rely on popular flavors and fragrances like jasmine, neem or sandal for their soaps and shampoos, Fiama Di Wills have an exotic range of fragrances especially in their soaps like lemongrass, seaweed, berries, peach, and avocado. The brand exhibits a clear differentiation in their packaging as well as the colors of their soap.
Well defined target segment: Fiama Di Wills is targeted at modern, educated customers who are confident of themselves and willing to indulge in products that make them feel alive, beautiful and young. The products are primarily catering to the youth and promise to make the skin feel fresh, soft and moisturized throughout the day. This clear positioning is reflected in their advertisements as well.
Well crafted advertisements: Fiama Di Wills is positioned as a personal care brand for the youth and their advertisements clearly indicate their positioning. Through the use of sensuality, the brand has been endorsed by celebrities like Deepika Padukone who exudes youthful energy in the ads.
Clear differentiation: Fiama Di Wills has products for both men and women and the brand clearly differentiates their products not just in terms of ingredients but also through packaging and intelligent use of colors. The men's products, for example, are entirely packaged in blue while the ladies range has more vibrant colors like yellow, gold, peach and pink. The men's range is also positioned as being suitable for penetrating into the tougher skin making it youthful and smooth.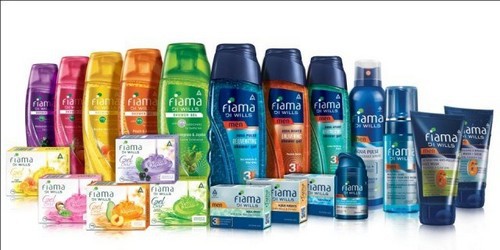 Weaknesses in the SWOT analysis of Fiama Di Wills
Some of the key weaknesses of Fiama Di Wills are :
Expensive: Fiama Di Wills products are expensive and can be afforded only by customers who can afford to pay Rs 32 for a 100 g bar. Even the shampoo is priced at RS 59 for a 100 ml bottle. Thus it may not be affordable to everyone.
Poor penetration in rural markets: Fiama Di Wills product line is targeted towards the urban population and the product is distributed primarily in urban locations like metros and cities. The product is thus not able to penetrate into rural markets which are one of the biggest markets, especially in India.
Poor category awareness: Categories of Fiama Di Wills like shower gels are yet to grow in popularity. Fiama Di Wills is facing a lot of challenges in educating customers about how a gel bar or shower gel needs to be used and how the lather has to be created using a loofah. Being a relatively new product line the company has had to spend excessively on educating the customer on the usage of the product.
Opportunities in the SWOT analysis of Fiama Di Wills
Some of the opportunities include :
Diversification into organic products: Fiama Di Wills product lines are made of natural ingredients. however the products still contain chemicals and today customers are apprehensive about the use of chemicals in skin care products. Thus Fiama Di Will should move into organic products which in turn can help them grow their market share in the skin care category.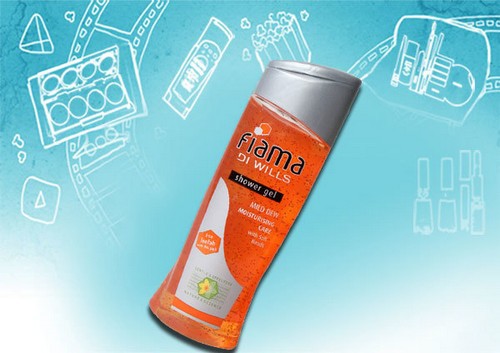 Threats in the SWOT analysis of Fiama Di Wills
Some of the threats include:
Competition: Fiama Di Wills faces stringent competition from products like Lux, Pears, Dove, and Rexona.
If you liked this article, we bet that you will love the Marketing91 Academy, which provides you free access to 10+ marketing courses and 100s of Case studies.