One of the prominent brands in packaged mineral water is Aquafina. It is a packaged water product from Pepsico which launched Aquafina in direct competition to Bisleri (Coca cola). Aquafina has numerous sizes and packages of water which are sold in B2B as well as B2c segment. In its home ground (USA), Aquafina has 10.3% of the market share, being the second largest packaged mineral water provider in the country.
Strengths in the SWOT Analysis of Aquafina:
Health and Hygiene Conscious: Packaged Water category is a healthier option considering the increasing amount of water diseases and their consequences.
Strong Parent Company: Aquafina has a stronger Brand value with the support of PepsiCo. PepsiCo has been a major factor in the quick growth and wider reach of Aquafina.
Strong Branding and Marketing: Aquafina has performed brilliantly as far as branding and marketing are concerned. From the Local point of purchase branding to TV Commercials, Aquafina has been successful in promoting itself as a Brand.
Strong Distribution Network: Aquafina has a very strong distribution network courtesy PepsiCo's strong supply chain. Aquafina is available in small retail chains to large hotels and restaurants.
Environmental friendly Packaging: With the introduction of ECO-FINA, Aquafina has developed a 100% recyclable plastic bottle which scores high on being environmentally friendly.
Differentiation: Aquafina has a differentiated product offering as well with its Flavored water products as well as in Sparkling water. Besides this, Aquafina body care and skin care products are also widely sold.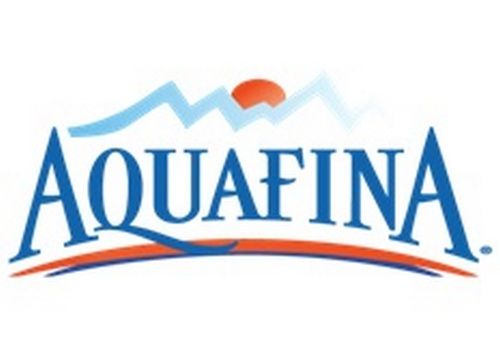 Weaknesses in the SWOT Analysis of Aquafina :
High Competition: Presence of high competition such as Bisleri, Kinley, Bailey etc. discourages an increase in market share for Aquafina.
Misuse of empty bottles: There have been various examples wherein empty branded bottles have been used to refill with impure water and this affects the image of the company.
Lack of differentiating factors: In the Packaged waiter section, Aquafina does not have much to differentiate from the other brands.
Opportunities in the SWOT Analysis of Aquafina :
Distribution: Increasing the distribution of the product is the best way and only way that Water companies can sell higher numbers. Water is a universal requirement , so the farther and wider the brand is present, the more will be the sale. Off course, production and shelf life is a bottleneck to distribution as well.
Increasing Awareness: There has been an increasing awareness towards the Pure and hygienic water, which is a boost to the packaged water industry.
Acquisitions: Aquafina should look to acquire competition in order to expand market share and reduce competition.
Threats in the SWOT Analysis of Aquafina :
Water shortage: Water shortage is a major threat to Aquafina because government might decide to limit the water supply to packaged drinking water companies. These companies are selling the water back to consumers when there is a shortage of water supply. Many consumers have a problem with this because they believe that mineral water companies should not be supplied water in the first place and it should go to consumers.
Low Capital required: Packaged water industry is a low capital intensive industry especially at the local level and hence it is easier for new entrants to enter the market.
High brand switching: When it comes to packaged water, people do not generally have a brand preference and hence sales are dependent on retailer/seller. As long as its packaged drinking water and the people are thirsty, they will take any brand presented to them.
Local Competition: Local Competition also become a deterrent to growth in the industry and hence rise of Local competition is also a threat.
Liked this post? Check out the complete series on SWOT