Emirates is a popular airline that is based out in Dubai. It was established during the year 1985 and is headquartered in Dubai, UAE. The airline is a subsidiary of The Emirates Group that is owned by the Government of Dubai's Investment Corporation of Dubai. Emirates is one of the largest airlines in the Middle East and operates about 3600 flights per week. The flights are operated from its hub at the Dubai International Airport to more than 150 cities in about 80 countries that span in continents. The Cargo activities are being undertaken by the Emirates SkyCargo.
Emirates is the fourth largest airlines in the world, in terms of international passengers carried and second in terms of freight tonne kilometers flown. During the year 2016 to 2017, Emirates had seen the longest non-stop commercial flight starting from Dubai to Auckland. During the year 1980, Gulf Air has started to cut its services to Dubai. Due to this, Emirates was considered in that year by having backing from Dubai's royal family.
Emirates has its operations with a mixed fleet of Boeing wide-body aircraft and Airbus. It is, in fact, one of the few airlines that operates an all-wide-body aircraft fleet. As of the year February 2019, Emirates is the largest Airbus A380 operator and has about 109 aircraft in service and few more on the order. Ever since its formation, Airbus A380 has become an essential part of the Emirates fleet, on long-haul high-traffic routes.
Emirates operates with a tie-up with Government Affairs and through the sponsorships. The Emirates Airline Foundation provides philanthropic aid, humanitarian and services for children in need. This foundation aims to improve the children life's quality despite any geographical location, political boundaries, religious boundaries and guide them the ways to maintain their human dignity.
Through this article, let us discuss the SWOT analysis of Emirates.
Strengths in the SWOT Analysis of Emirates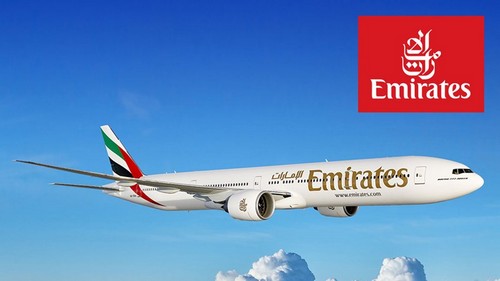 Strong Backing – Emirates has a strong backing of the Dubai Government. This is a great strength to the airlines for its success in the business. The Dubai Government is the only owner of the airline company. But it does not interfere with its operations neither does it put any new money to it.
A Strong hub in Dubai – Emirates has a strong hub in Dubai that gives access to Emirates airlines across Asia and Europe. This is a great strength as its network connectivity will be huge.
Good Customer Service – Emirates provides good customer service and due to this, the airline has an enormous response from the customers. Customers are, in fact, happy with the service and it is a preferred airline of customers.
Huge Workforce – Emirates has a strong workforce of about 50,000 employees. This will help the airline to function better.
Good Reach – Emirates airlines has a wonderful reach that covers about 70 countries in about six continents.
Excellent Advertising – Emirates has excellent advertising and branding for the airline. It is done through print, online ads, TV, etc.
Excellent Service – Emirates airlines has shined in customer service, inflight entertainment, exclusive lounges, etc.
Size – Emirates airline has a great advantage of having a big size aircraft. This is a huge strength as it can accommodate maximum passengers.
The focus in the diversified market – Emirates decision to focus on diversified market is a huge strength to the airline company. This can increase their visibility to a greater extent and, in fact, gain more revenue.
Strong Brand Equity – Emirates has strong brand equity that makes them become more visible in the market.
Branding – During the year 1990, Emirates had launched its first set of commercials. It had the slogan 'So be good to yourself, Fly Emirates'.
Sponsorship – Emirates has sponsored many events that have strengthened the brand. During the year 2011, Emirates sponsored the Emirates Air Line Cable Car over the River Thames situated in East London. It had also sponsored many sports events like cricket, football, rugby, and many other sports.
Weaknesses
Dependence on International Traffic – The Emirates airlines depends heavily on International Onward Moving Traffic.
Intense Competition – There seems to be intense competition and limited market share growth for the airline. There seems to be a high cost of maintaining bench-mark standards.
US Market – Emirates seems to find it difficult to occupy the US market. This is a weakness as the US market could fetch more revenue for the airline company.
Cater to High-class traveler – Emirates airline does not seem to cater to the middle class and budget traveler. This is, in fact, yet another weakness as the target customers become less.
Accidents and Incidents – There were some instances when the Emirates flights had met with accidents. During the year 2004, one of the Emirates flights that were operating from Johannesburg to Dubai had faced serious damage at the time of takeoff, when it had failed to become airborne before the runway end. There were a few more cases of accidents.
Opportunities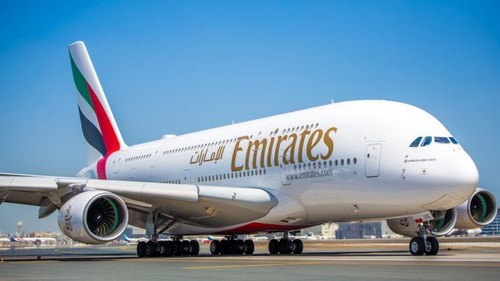 Increase in the number of fleets – Emirates can introduce new fleets and can also be used to improve customer confidence. This will also enable them to provide more service to the customer.
Increase in the number of International Destinations – Emirates can increase in international destinations. This will help them with more opportunity and to become popular among the customer.
Joint Ventures – Having many joint ventures and partnerships with many international players can give more opportunity for the airline company. This will help them to increase their revenue.
Threats in the SWOT Analysis of Emirates
Increasing Competition – Airline industries are increasing in the Middle East market and Emirates face strong competition in the industry. This is a serious threat to Emirates since Emirates as such cater to high-class traveler thereby giving a chance for them to decrease the visibility.
Increase in fuel cost – When there is an increase in fuel cost, it impacts the airline margins. Hence, fluctuating fuel cost is also a threat to the Emirates.
Government Policies and Regulations – Changes in government policies and regulations can also impact the airline company.
Topic of SWOT of Brands
Alternatively, check out the Marketing91 Academy, which provides you access to 10+ marketing courses and 100s of Case studies.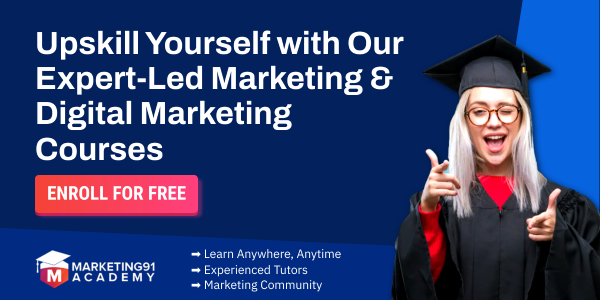 Liked this post? Check out these detailed articles on