Burger King is the second largest fast food hamburger chain in the world. The company was established as Insta-Burger King in 1953 by Keith J. Kramer and Matthew Burns. Insta-Burger soon faced financial troubles. As a result, its two franchisees based in Miami, David Edgerton and James McLamore acquired the company and renamed it as Burger King in 1959.
Burger King is headquartered in Florida, the United States. As of December 2022, the brand operates 19,789 restaurants in more than 100 countries across the globe. Burger King is a subsidiary of Restaurant Brands International, which is based in Canada and also owns Tim Hortons, Popeyes and Firehouse Subs.
Burger King restaurants offers flame-grilled hamburgers, chicken and other specialty sandwiches, milkshakes, French fries, soft drinks, salads, and desserts. Every day, around 11 million people visits Burger King restaurants across the world.
Here are some Burger King's statistics:
Founded on – 1953
Headquarters – Miami, Florida
Country – United States
Industry – Fast Food Restaurant
Parent company: Restaurant Brands International
CEO – Joshua Kobza
Revenue in 2022 – $1,897 million as of December 31, 2022
Income – $1,007 million as of December 31, 2022
Burger King Strengths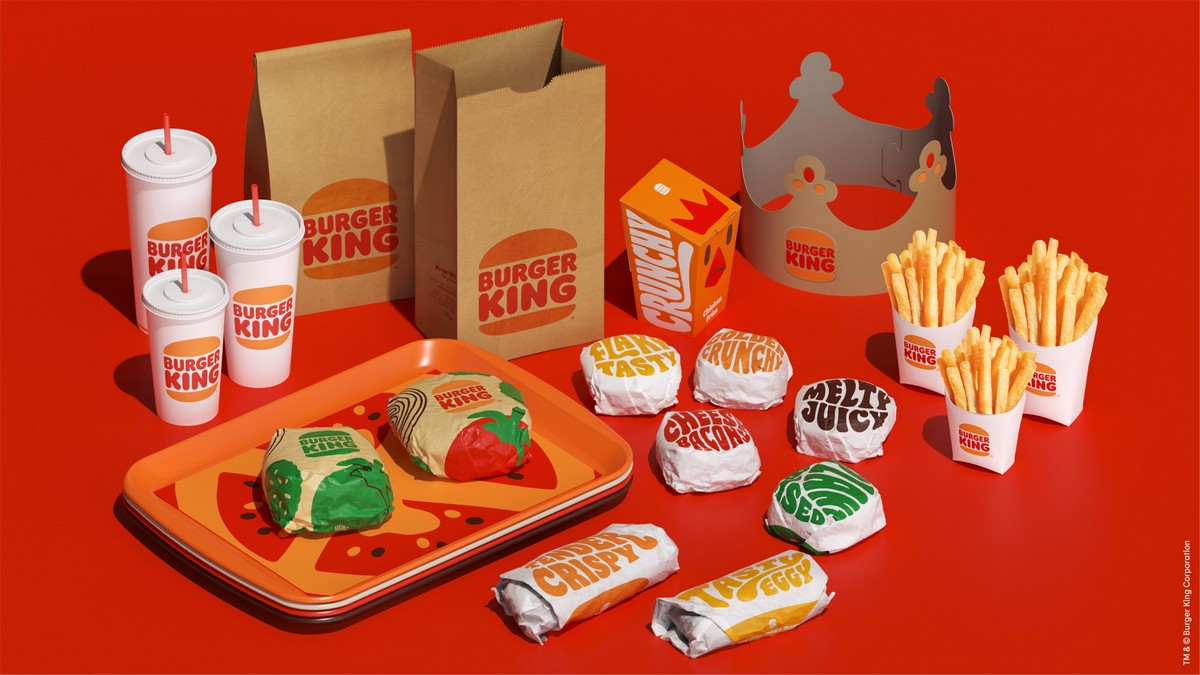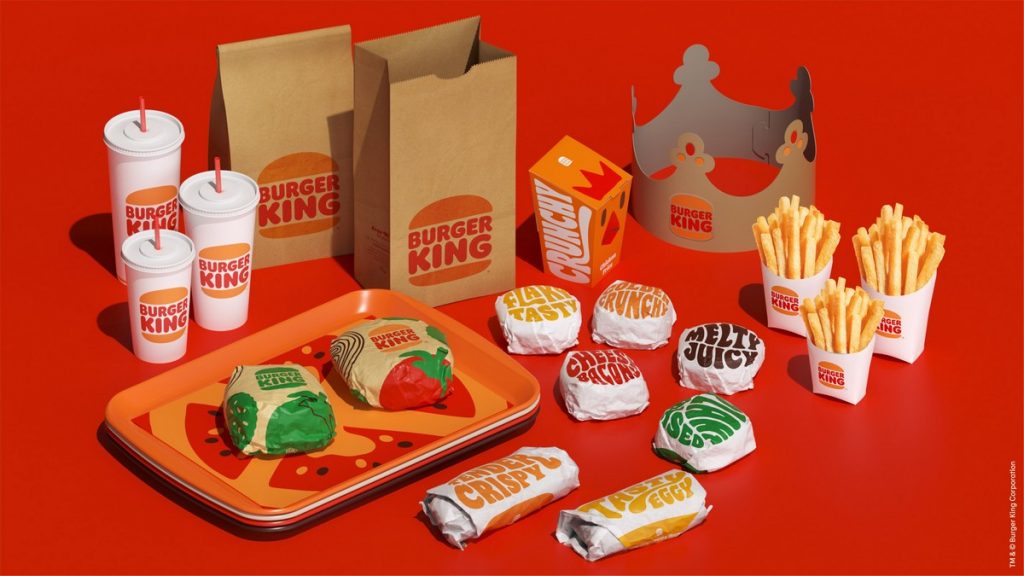 1. Excellent Franchising Model
Burger King restaurants mostly are operated by franchisees, which allows the brand to rapidly expand its operations, while minimizing risk and capital investment. As of December 2022, the brand operated 19,739 franchised restaurant sites across the world. Around 90% of its total outlets are franchised, which helps the company in focusing towards innovating their menu items. This franchise model also helps to ensure consistent quality and service across its restaurants.
2. Geographically Diverse Operations
Geographically diverse operations help Burger King mitigate the risks associated with overdependence on a particular market. It also enables to enhance its brand equity and provides growth opportunities.
As of December 2022, the company operates 19,789 restaurants across 100 countries and territories across the world. It is the second largest fast food hamburger chain in the world. Throughout the world, the restaurants serve over 11 million customers on a daily basis and offer employment for thousands of people.
3. Customer Satisfaction
Burger King's score on the American Customer Satisfaction Index has remained consistent for the past four years at 76 out of a possible 100 in 2021. This score is based on customers' evaluations of the quality of the food and service provided. Its average score was 78 in the Limited-Service Restaurants category.
4. Strong Parent Company
Burger King is a subsidiary of Restaurant Brands International, which is one of the world's largest quick service restaurant. The parent company generates around $35 billion in annual system-wide sales and has around 30,000 restaurants operating in over 100 countries in 2022.
5. Strong Brand Image
Burger King is one of the leading brands in the industry. The company has a wide menu items, including its signature Whopper hamburger, as well as other burger variations, chicken sandwiches, salads, breakfast items, and more. It is amongst the most valuable quick service brands in the world with a value of around $6 billion in 2020.
This strong brand recognition provides a competitive advantage to the company in attracting and retaining customers.
6. Financial Strength
Burger King has delivered a strong financial performance during the year 2022. The company recorded revenues of $1,897 million during the year 2022, an increase of 4.6% over 2021.
The brand's financial strength is attributable to their innovative product offerings and business plans. Its strong financial performance helps enhance investors' confidence and improve the growth prospects.
Burger King Weaknesses
1. Legal Proceedings
Involvement in legal matters not only affects its brand image but also increases the financial burden on the organization. In the recent past, the company has legal and regulatory proceedings. In April 2022, Burger King was served with two separate purported class action complaints relating to per- and polyfluoroalkyl (PFAS) in packaging.
The complaints alleged that certain food products sold by the company are not safe for human consumption due to the packaging containing unsafe PFAS and that consumers were misled by the labelling, marketing and packaging claims. In November 2022, the plaintiff closed the case.
2. Health Consciousness
Nowadays, each individual is becoming health conscious. All fast food restaurants such as Burger King have a large content of fat and calories in their meals, which is making people shift to a healthier option. The brand has no healthy meals offered on its menu.
3. Dependence on the US Market
Though Burger King has a global presence, a majority of its revenue is generated from the US region. Even though its outlet locations are present throughout the world, majority of its restaurants are based in the US. This reliance on a single market can make the company vulnerable to economic fluctuations and changing consumer preferences within that region.
Burger King Opportunities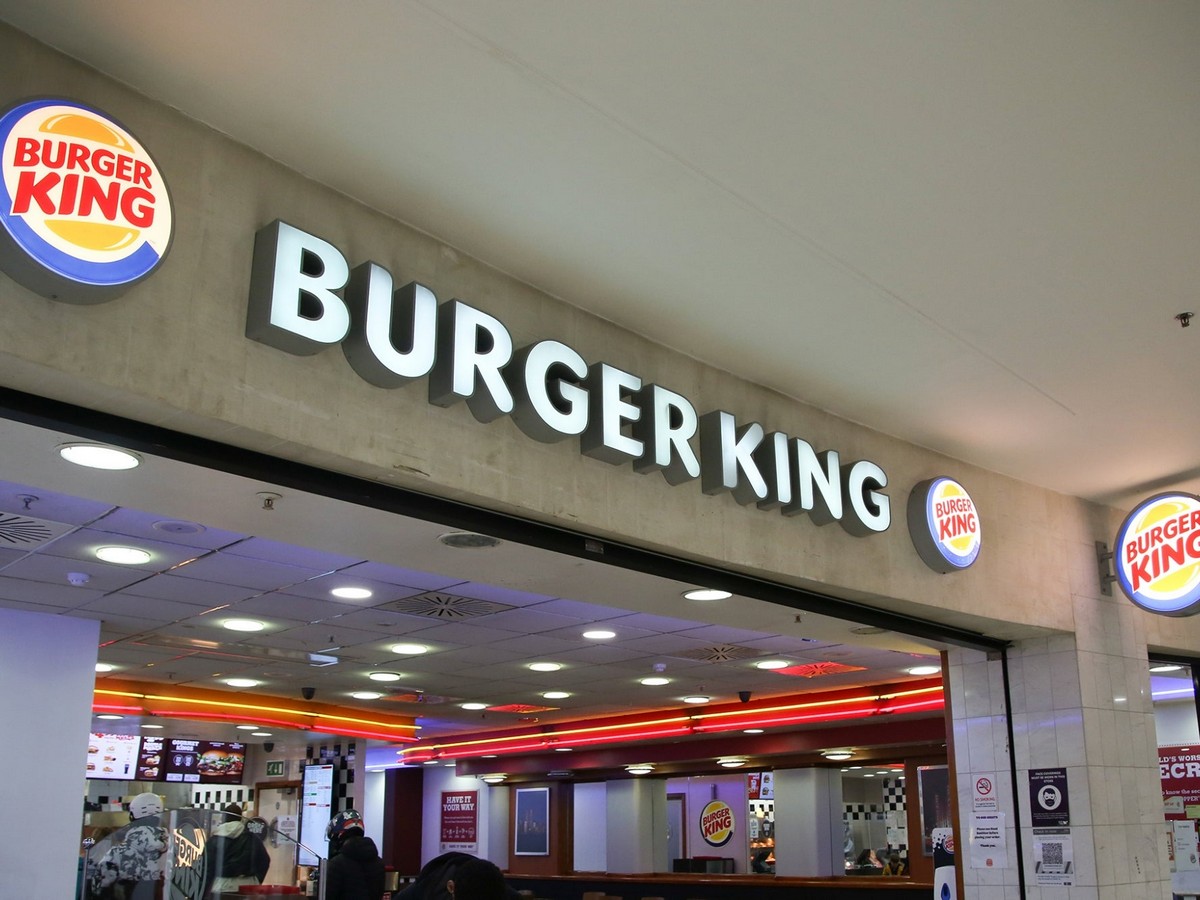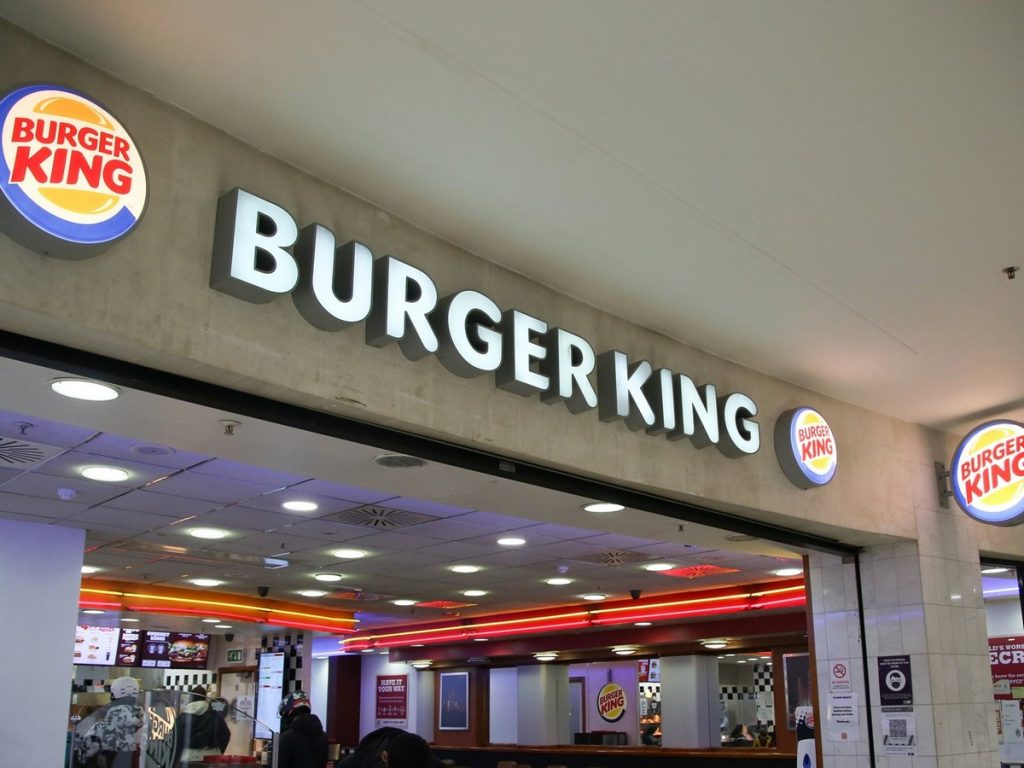 1. Expansion
In November 2020, Burger King opened its 300th restaurant in Richmond Hill, Canada. With the opening of new restaurant, the brand achieved its development objective of doubling the number of its restaurants. Such strategic initiatives are expected to align the business operations in line with the industry and generate higher returns.
2. New Product Introductions
Launch of new products helps the company expand its offerings to meet the needs of a larger customer base. This in turn could provide the company a competitive edge over its competitors and increase its sales.
These days, more customers are becoming very health conscious. Thus, launch of new products and options on the menu for health-conscious consumers is a good opportunity for the company.
3. Strategic Agreements
Burger King can explore opportunities for strategic agreements to expand its reach, improve its supply chain, and access new technologies or capabilities that can enhance its business. In November 2022, McWin entered into master franchise and development agreements to develop Burger King in Czech Republic, Poland and Romania, as part of Europe expansion plan.
4. Strategic Initiative
In September 2022, Burger King announced its "Reclaim the Flame" plan to increase sales growth and drive franchisee profitability. As part of the plan, the company will increase ongoing franchisee investments by investing $400 million over the next two years, comprising $150 million in advertising and digital investments and $250 million in high-quality remodels and relocations, restaurant technology, kitchen equipment, and building enhancements.
Burger King Threats
1. Competitive Market
The brand operates in a highly competitive fast food industry. The company faces competition from other fast-food chains, including McDonald's, Subway, KFC, Taco Bell, Yum Brands, Starbucks, Chipotle, Wendy's, Domino's Pizza, and Pizza Hut. Such competition could impact its market share and profitability. Burger King's ability to compete successfully depends on frequent introduction of innovative new products, services and technologies to the marketplace.
2. Fluctuation in Prices of Raw Materials
Fluctuations in prices of raw materials poses risk for the brand. The fluctuation in the prices of raw materials might affect the business by increasing the expenses and thereby increasing the prices of the products.
3. Food Safety Concerns
Food safety is a main priority for fast food companies. Burger King has dedicated significant resources to ensure that its customers enjoy safe, high-quality food products. However, food-borne illnesses and other food safety issues have occurred in the food industry in the past and could occur in the future.
Additionally, the COVID-19 pandemic has resulted in stricter health regulations and guidelines, which have increased operating costs for its franchisees. A decrease in customer traffic as a result of these health concerns could adversely affect its business.
4. Changes in Regulations
Burger King's restaurants across the world are subject to licensing and regulation by health, sanitation, safety and other agencies. In case of failure by the company to comply with existing or future laws might subject to fines and sanctions.
Non-compliance with applicable laws and regulations or failure to maintain, renew or obtain necessary permits and licenses could affect the results of its operations and financial performance.
5. Foreign Exchange Risk
The brand is exposed to exchange rate risk to the extent that balances and transactions are denominated in a currency other than the US dollar. Currency fluctuations could incur additional costs to the company, or increase its capital expenditure. This may impact the company's competitive position and profitability.
Liked this post? Check out these detailed articles on
Topic of SWOT of Brands
Alternatively, check out the Marketing91 Academy, which provides you access to 10+ marketing courses and 100s of Case studies.