Burger King working under the brand architecture of Restaurant Brands International from more than 60 years had emerged as a one of the largest fast food hamburger restaurant chain with more than 100 restaurants across the world. 99% of Burger King Outlets are franchised which is approximately 15000 and rest 1% is owned by the company itself.
Segmentation, targeting, positioning in the Marketing strategy of Burger King –
Burger King uses demographic and geographic segmentation variables in order to cater the changing taste & preferences of the consumers globally.
It uses differentiated targeting strategy so as to address the needs of the customers accordingly.
Most of the fast food chains position themselves on the serviceability & convenience factors and Burger King is not an exception to this.
Marketing mix – Here is the Marketing mix of Burger King.
SWOT analysis – Here is the SWOT analysis of Burger King.
Mission- "Not Available"
Vision- "Not Available"
Tagline-"Have it your way".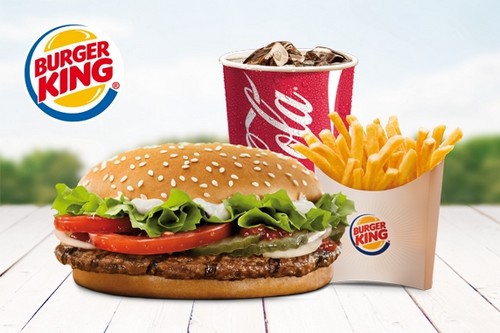 Competitive advantage in the Marketing strategy of Burger King –
Strong parent company: Restaurants Brand international being the parent company has helped the Burger King in utilising their capabilities and the infrastructure support which is helping the company in achieving its goals and objectives.
Line of business: Burger King generates its revenue through three different businesses
Royalties in terms of fees paid by the franchisees as a percentage of total sales made.

Properties leased out or subleased to franchisees.

Revenue from the company-owned restaurant outlets.
Intellectual Property Rights: Burger King owns 4600+ Burger King Trademarks and 1000+ domain name registration around the world.
BCG Matrix in the Marketing strategy of Burger King –
Its three lines of businesses, in which franchise owned outlet business is a star in the BCG Matrix whereas revenue from leased/ subleased outlets to franchise and revenue from company-owned outlets are not substantial and therefore it is a question mark in the BCG matrix.
Distribution strategy in the Marketing strategy of Burger King –
Burger King has about 15000+ franchised outlets globally which are operated by the master franchise in some of the nations. The raw materials/ products used in the burger king restaurants are sourced by a third party in many of its franchisees.
Brand equity in the Marketing strategy of Burger King –
The leading quick service restaurant (QSR) brand Burger King have high TOMA (top of mind awareness) due to its famous and innovative products such as Hamburger, Whopper and many others which are helping the company to increase its market share.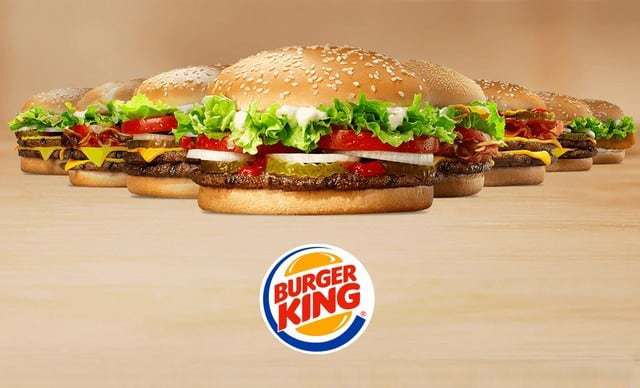 Competitive analysis in the Marketing strategy of Burger King –
Fast food chain market is overcrowded with various local, national and international companies which are fighting with each other for the market share. Burger King competes on the basis of product choice, service quality, convenience etc.
Market analysis in the Marketing strategy of Burger King –
Due to the presence of various local, national and international fast food chains, it is becoming difficult for the company to increase its customer. In developing nations, it is tough for the companies in this industry to increase the market size due to several factors like Low per capita income, literacy level, poverty level & standard of living.
In order to keep the operating cost low Burger King is operating in the franchised model for physical presence and it is promoting online sales by offering discounts to customers in order to
Increase the customer satisfaction level by offering convenience.

Cost control
Customer analysis in the Marketing strategy of Burger King –
Customers of Burger King are the people who want to enjoy safe, tasty fast foods and beverages. Most of the customers of Burger King are in the age group of 15-40 years in developing nations and in developed nation's customers of all age groups prefers the Burger King fast-food chain.
Liked this post? Check out these detailed articles on
Topic of Brand Strategies
Alternatively, check out the Marketing91 Academy, which provides you access to 10+ marketing courses and 100s of Case studies.