Founded by Moore Walton and James Lawrence Walton in 1962, Walmart is the largest retailer in terms of revenues and number of employees globally. Walmart generated revenue of $ 482 billion in the year 2016. It serves more than 26 billion customers every week through its channel of 11000 stores in 28 countries.
Segmentation, targeting, positioning in the Marketing strategy of Walmart –  
Segmentation strategy helps in understanding different sub-segments of customers and their changing needs. Walmart uses psychographic and demographic segmentation strategies. It understands the psyche of the consumer and knows that the consumer wants everyday goods at the lower possible prices. Hence, Walmart introduced the strategy of EDLP – Every day low prices.
Undifferentiated targeting strategy is used by the giant to capture the market globally. Everyone is a propect for Walmart so it does not use differentiation to a major advantage. The price of products is the major differentiator for Walmart. Low pricing strategy can be used for the complete masses.
Positioning strategy plays an important role in company's success. Walmart has positioned itself as a company offering products at the lowest price. It uses Pricing advantage to be sustainable in its business model. Due to its low price positioning, Walmart has destroyed several smaller retailers over the decades of its operations.
Marketing mix – Here is the Marketing mix of Walmart.
SWOT analysis – Here is the SWOT analysis of Walmart.
Mission- "Not Available"
Vision- "To give the customer and communities an opportunity to see what it's like to save and have a better life"
Tagline-"Save money, Live better"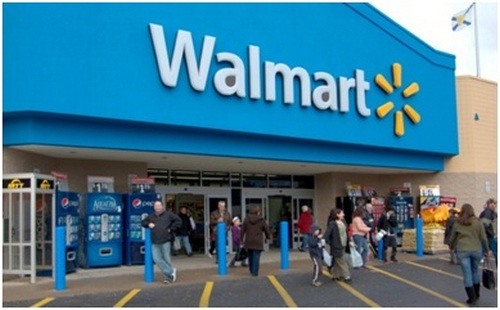 Competitive advantage in the Marketing strategy of Walmart-
USP of Lowest price: Walmart has been known for its unique selling proposition of offering goods at "Every day low prices" and the same prices are offered throughout the chains. Products are competitively priced and Walmart bargains aggressively with the manufacturers to pass on the benefits to the end customers. "Black Friday" is one of the famous events of Walmart offering products at throw-away prices. It is one of the most successful strategies of the company which is being copied by retail giants all across the world.
Broad products assortments: Walmart deals in large assortments of goods and the broad SKUs (stock keeping units) not only help the company in retaining its customers but it helps them in playing over volumes for profit and for offering products at lowest price.
Operations: Managing such a huge retail chain is not easy and cannot be done without operations management. As such, Walmart gives special attention to the way it operates so that the consumer gets his products very fast and the shelves are filled at all times. Walmart serves millions of customers each year and it has a solid supply chain and operations team to manage the same.
BCG Matrix in the Marketing strategy of Walmart-
The Company has been engaged in operating through the retail and wholesale channel of business. However, it conducts its business through three segments namely Walmart International, Walmart US and Sam's Club.
In the fiscal year 2016, Walmart US generated 62% of the net sales while Walmart International and Sam's Club generated 26% and 12% business of the net sales respectively.
In all the segments/businesses it operates, Walmart is a STAR in the BCG matrix. It has many competitors but it is the major market share holder. On the other hand, the market growth rate is also strong so the competitors also capture their own niche. When you combine these two properties, Walmart can be charted as a STAR on the BCG matrix. It has a high market share in a high growth market.
Distribution strategy in the Marketing strategy of Walmart-
Walmart operates in 27 countries globally apart from the United States in categories such as retail, wholesale & others. These categories individually operate in formats such as Supermarkets, warehouse clubs, supercenters, hypermarkets cash and carry formats, Speciality stores, Convenience stores etc.
Its Retail units are physical stores of size ranging from 4000-1,80,000 square feet, Convenience stores are up to 2400 square feet whereas wholesale stores range from 35,000-70,000 square feet in size. This proves that Walmart is the largest US retailer and is one of the largest retailer overall in the world.
Walmart US operates with 139 distribution facilities shipping approximately 79% of merchandise through these channels. It is number 6th in terms of supply chain in Retail sector, and is 16th ranked in terms of supply chain globally.
Brand equity in the strategy of Walmart-
The Company has been ranked 15 in the list of top 2000 companies and 22 in the list of world's most valuable brands by Forbes.
Based on market capitalization method the brand has been valued at a whopping $ 215.7 billion. (As of May 2016). Most of the. brand equity is derived from the easy recall of the brand because of its low prices and the consistency with which the brand has performed over the ages.
Competitive analysis in the Marketing strategy of Walmart-
It competes with local, national, global supermarket giants and pops & moms stores in different formats of the retail stores. Companies like Tesco, Amazon, Carrefour, Metro AG, Costco etc. are the major competitors of Walmart competing in one or more segments globally.
Market analysis in the Marketing strategy of Walmart-
As the dynamic modern retail industry drives towards challenges and opportunities, it is being affected by many factors such as migration of people, changing consumption pattern due to changing lifestyle, emergence of e-commerce companies delivering anything and everything at the doorstep, increasing bargaining power of customers as well as suppliers and government regulation to protect the home grown competition in the industry.
Demography of customers in the Marketing strategy of Walmart –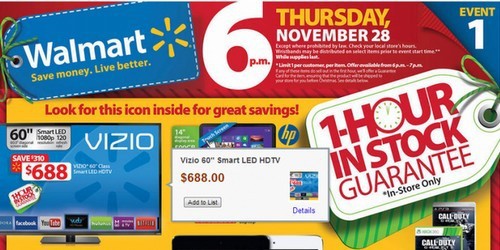 Walmart customers are retail as well as wholesale customers. Retail customers are majorly working class people in all age groups, people who are looking for value for money and daily products at a low price all the time.
Customers of Walmart are middle & upper-income group who want best deals & discounts in order to purchase the necessities.
Hope you liked this article on the Marketing strategy of Walmart. You can discuss / add value to this article with your comments below.
Liked this post? Check out the complete series on Strategies