AT & T is the world's largest communication company with more than 140 years heritage of innovation and technological advancements offering solutions in next-generation TV, mobile services, high-speed internet and various product & services for retail customers and businesses.
In business solution, it works with the MNC's in all major industry like healthcare, automotive, manufacturing, hospitality, government organisations, education and much more. It serves nearly 3.5 million business houses and roughly all fortune 1000 companies.
The ongoing acquisition of Time Warner group for $ 109 billion (Forbes magazine report) if capitalised will boost the growth trajectory of the company.
Segmentation, targeting, positioning in the Marketing strategy of AT & T –
AT & T uses demographic and psychographic segmentation strategies to understand the market and cater to the needs of the particular sets of customers.
As it offers different sets of interrelated product & services to different customer groups, therefore it uses differentiated targeting strategies.
AT & T believe in providing communication & infotainment services in a fast & highly secure manner for which it uses value-based & user benefits positioning strategies.
Marketing mix – Here is the Marketing mix of AT&T.
SWOT analysis – Here is the SWOT analysis of AT&T.
Mission- "To connect people with their world, everywhere they live, work and play … and do it better than their competitors do"
Vision- "To become the premier integrated communications company in the world"
Tagline-"Mobilising your world".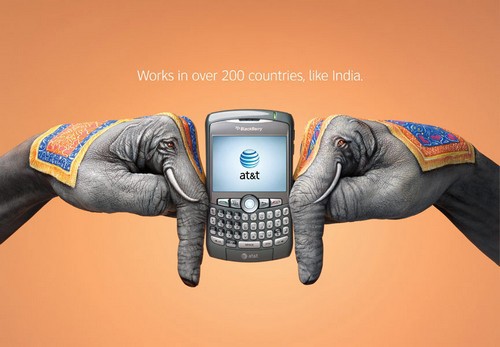 Competitive advantage in the Marketing strategy of AT & T –
Strategic Partnerships and subsidiaries: Various strategic partnerships with the companies such as other media, Amazon web services, DIRECTTV, Wireless properties and technology giants such as IBM, CSC and many others have been proved pivotal in shaping the offerings of the company in the dynamic technological landscape.
Strong Product & service Portfolio: Offering such a large number of business solutions, mobile telephony, internet services, and entertainment services has helped the company maintaining its leadership positions in most of the business segments it operates.
BCG Matrix in the Marketing strategy of AT & T –
The company primarily operates in four SBU's (Strategic business units) namely Consumer mobility, Business solutions, Entertainment group and International entertainment services.
Out of the four segments in its business portfolio, Business solutions is a star in the BCG matrix accounting 49% segment operating revenue out of the total.
Although consumer mobility and entertainment group businesses are facing stiff competition from various companies in the international market but despite that, it is Star in the BCG matrix.
International Entertainment services account only 3% of the segment operating revenue due to the limited presence and are therefore cash cow in the BCG matrix.
Distribution strategy in the Marketing strategy of AT & T –
It works closely with its subsidiaries, affiliates and other stakeholders in order to deliver the product & services to the end customers efficiently. Bundling and integrating the product and services enables the company to achieve the distribution scale where it can offer the attractive packages competitively priced.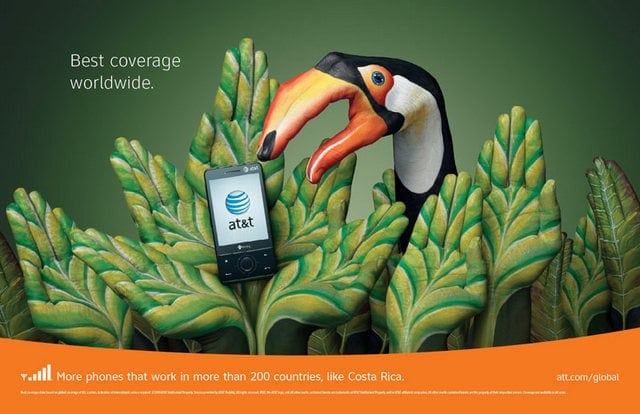 Brand equity in the strategy of AT & T –
As of May 2016, AT & T is valued at $234.2 billion (Market capitalization method) and is ranked as world's 13th most valuable brand in the Forbes list 2016 while its closest rival Verizon Communications are ranked as 21st in the list with a market cap $ 206.2 billion.
Competitive analysis in the Marketing strategy of AT & T –
With the advent of technology, changing consumption pattern and lifestyle; competition will increase in the communication and entertainment services industry. AT & T predominantly face competition in its wireless business and from the app providers who offer messaging services, voice and other services over the data networks.
At & T losses large chunk of its data and voice customers to competitors who offer comparable services at much lower price due to industry regulations in certain nations but to counter this AT & T is following bundling strategy which is helping the company in having high share of wallet of the customers and at the same time decreases its customer acquisition cost.
Market analysis in the Marketing strategy of AT & T –
The communication industry offering services such as mobile telephony, IP services , broadband, Voice communication, Internet, wireless & TV and entertainment services is facing various challenges in terms of rapidly changing technologies, roadblocks in early stages of technology adoption cycle (TALC),  rising infrastructure costs, government regulations, development in automation industry and changing lifestyle.
Customer analysis in the Marketing strategy of AT & T –
Customers of AT &T ranges from retail/ wholesale subscribers, B2B (business to business) customers to government organisations; those who need various products and services designed & offered by AT & T.
Liked this post? Check out the complete series on Strategies