Zomato is restaurant search and discovery and deliver business and was founded by Deepinder Goyal and Pankaj Chaddah in the year 2008. Zomato currently operates in more than 24 countries. Initially, it started under the name Foodiebay which was later changed into Zomato in the year 2010.
Zomato has also expanded overseas to Sri Lanka, Qatar, Turkey, Brazil, Indonesia, etc. Zomato also claimed that it turned profitable in all 24 countries it operates in. In February 2017, Zomato introduced its zero commission model in a partner restaurant.
SmartTech magazine announced that Zomato was among the top 25 most promising internet companies and has been getting regular investments from Info Edge India.
About Zomato
Type: Online food delivery and restaurant discovery platform
Industry: Foodtech
Founded: July 2008
Founders: Deepinder Goyal and Pankaj Chaddah
Headquarters: Gurugram, India
Area served: Over 10,000 cities in 24 countries
Current CEO: Deepinder Goyal
Number of employees: 3,800
Major products: Zomato app, Zomato website, Zomato Gold, Zomato Pay, Hyperpure
Mission:
Our mission is to ensure nobody has a bad meal
Vision:
We want to be the 'Google' of food. Our vision is to be the global platform when someone is looking for food locally
Tagline:
Discover great places to eat around you
Segmentation targeting and positioning in the Marketing strategy Zomato
Segmentation :
Under the demographic segmentation strategy, Zomato targets the age 18-35. People who want to dine out and want to research the restaurants they wish to visit. Zomato has found a larger target segment in the working professionals who want to dine out and also want to get food delivered at their doorstep.
Zomato has also entered the experiential events segment and had launched the multi-city food and entertainment carnival called Zealand. Zomato believes that there is an experience that is needed to be built around food and Zomato has played a significant role in making that happen.
It intends to launch new products and business lines centered on food in both dine out and delivery segment.
Target:
The main target customer of Zomato is the youth who are between the ages 18-35 and people who often want to eat out with their friends and colleagues. It targets those customers who often refer to ratings and reviews and want to take a decision if the place is good.
It is those customers who are seeking to have a good time with their friends and want to be assured that the place is going to worth the price. It also targets the foodie who wants to experience food and share it with people.
These people also want to know where they get the best foods in town and visit those restaurants. The consumption target is all the online opinion seekers of restaurants.
Positioning:
Zomato has positioned itself as a platform that brings restaurants, suppliers, consumers, food suppliers, and logistics partners together. It aims to create a world where detailed food consumption and taste patterns across the globe and share that intelligently with the suppliers.
Zomato is an Indian youth's go-to-app when it comes to dining out. It has become a mandate now to check reviews and recommendations before visiting a restaurant and Zomato is positioned as the app they should look for when it comes to looking for authentic reviews.
With the launch of Zomato Gold, it has made dining out pocket-friendly for its customers.
Distribution in the Marketing strategy of Zomato
Zomato revealed that about 40% of the total sales were referral driven. According to Zomato, almost 30% of the subscribers are coming through referrals and more than $2 Million orders have been made using Z coins. Zomato cross-sells its several offerings to a customer which has brought huge success as Zomato is able to capture the customers are any phase.
According to Zomato, customer acquisition cost is very low. Zomato claims that of the 1.4 million listings it gets, 150,000 are from India and sees 22 million users come on board every month. Zomato Gold is another program that is referral driven, where on sharing their referral code, a customer gets a month of the Zomato Gold services extended.
Brand equity in the Marketing strategy Zomato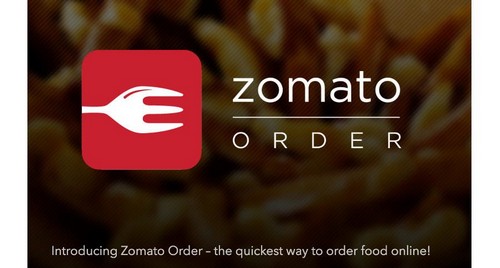 The name Zomato has become a synonym for food and restaurants. It has become so popular among the consumers that they have reached 21 million monthly run rate and it claims to be a market leader when it comes to food delivery as well. Zomato has been able to show strong growth because the users are not using Zomato for discounts, they are using it for convenience.
To have easy access to food and get reliable information about restaurants. When it comes to dining out, more than 70% of the customers check the reviews in the app. Zomato has already laid strong foundations and has huge potential growth because of its good brand name.
Competitive advantage in the Marketing strategy Zomato
Strategy:
Zomato creates innovative schemes that keep the customers engaged. The Zomato Gold which is an exclusive membership loyalty program that gives customers an exclusive dine out and drinking membership with BOGO( Buy One, Get One) and 2+2 complimentary drinks.
The Zomato Gold now has more than 600,000 customers. This has helped customers to dine out more often, which according to restaurants has helped drive customer traffic at a higher rate. Gold has made dining out more affordable than it ever used to be.
The Zomaland which was an experience-driven around food, creating a carnival of food and music. This strategy to turn food into experience has worked in favor of Zomato.
Strong Brand Name:
A good brand name is a must when comes to surviving in the industry and Zomato has been effectively creating a brand name that resonates trust and convenience. There has been the number of entrants in this market like Food Panda and Uber eats but they will have to work extensively on their brand value in order to be able to compete with Zomato.
It has been able to constantly innovate across different verticals and has ensured to build on the advantage that they have created.
Focus on technology:
The biggest advantage Zomato has over its customers is its beautifully designed User interface. It is attractive and very easy to browse and this has helped create a pint of differentiation from its competitors.
The speed with which the website opens and the mobile application is also extremely fast and extremely easy to use, even for a novice. Zomato gives a lot of focus and effort in creating a convincing UI for its customers.  Zomato has amazingly used data science and has been able to crave its way for success.
Zomato has been able to obtain a competitive edge because it is extremely data-driven. It has been able to drive operational and commercial efficiencies like delivery time prediction, logistics optimization, ad delivery, and supply prioritization.
Zomato aims to implement the concept of cloud kitchen, which will help a restaurant to expand its presence without incurring any fixed cost. The focus on Zomato on technology will help it stay ahead of the competition.
Competitive analysis in the Marketing strategy of Zomato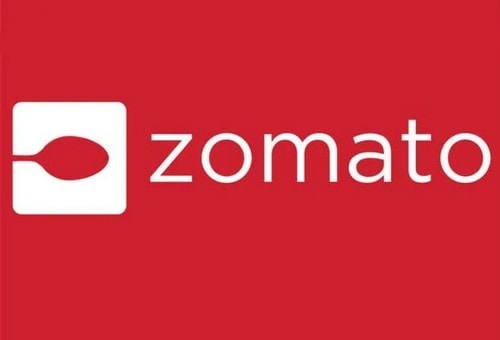 The food industry is highly competitive with most of the companies doing extremely good in the market. Google Maps as well includes listing of restaurants in the neighborhood including reviews, photos, and ratings.
One main advantage Zomato has over Google Maps is that Maps has not started menu listing. Zomato is still a customer's favorite restaurant discovery tool. The main competitor of Zomato is Swiggy when it comes to food delivery space, because of its extremely well-designed logistics capabilities, it is giving good competition to Zomato.
Foodpanda had a first mover's advantage as it launched an online order facility much earlier than Zomato thus cause Zomato to lose the relevant market share. Burrp! Is another important competitor or Zomato, because of its expansion from restaurant listing to retails and events outlets, the company's focus has been distributed but Zomato has been stuck to its core functions.
Another competitor of Zomato is Uber Eats and it gets about 3.5-4 million orders per month. Uber Eats and FoodPanda's acquisition by Ola has further shaken the market. Zomato will have to continuously innovate and evolve to stay ahead of the competition.
Promotion Strategy:
Zomato is one of the few companies to have been successful in the content market and uses images to promote its products. Zomato ensures that its contents stay fresh and has invested vastly on SME's and SEOs.
Another important role is played by social media and it has helped Zomato become more popular among its customers.  All the promotions made by Zomato proves that the company chooses to stick to the niche and understands exactly who it is catering to.
Zomato's Zomaland festival turned to be a great strategy for Zomato to promote its services and it was able to turn food into a carnival with music, dance, and stand-up comedies. Zomato uses the number of strategies like discounts and promo codes to make more customers use the platform.
Zomato is one of the most Omni-present brands on the internet.
Liked this post? Check out the complete series on Strategies