Founded in 1870 the European Bank is among the top 20 private banks of the world providing corporate banking and investment services in more than 70 countries globally.
Recently, in order to simplify its businesses and reducing risk, it has taken the decision to exit around 50 countries globally.
Segmentation, targeting, positioning in the Marketing strategy of Deutsche Bank –
Segmentation strategy plays a critical role in understanding the taste & preferences of a different group of customers in the market. It helps in grouping customers based on similar need & demand pattern. It uses demographics and geographic segmentation strategies.
Deutsche Bank uses differentiated targeting strategies in order to be competitive and customer-centric.
It uses value-based positioning strategy as it has positioned itself as a Private bank with a focus on its business and customers for delivering services which are value for money to the customers.
Marketing mix – Here is the Marketing mix of Deutsche Bank.
SWOT analysis – Here is the SWOT analysis of Deutsche bank.
Mission- "Generate value for our shareholders, clients and society at large and at the same time being economically successful and internationally competitive"
Vision- "Aspire to be the leading client-centric global universal bank"
Tagline-"A passion to perform"
Competitive advantage in the Marketing strategy of Deutsche Bank –
Consolidation of business: Focus on its businesses by optimising the resources and cost of capital have helped the company in being competitively ahead. The European Bank is using Glo-cal strategies i.e. focus on its global capacities at the same time operating in the local strengths.  
Focus on core businesses: In the year 2015, the company has realigned it operating structure by focussing more on core business and wind down its non-core businesses.
In 2017 the business operations of the Bank will be reorganized as business divisions Corporate and Investment Bank, Deutsche Asset Management and Private & Commercial Bank. This reshaping will enable the bank to focus on markets, products and customers where there are greater growth opportunities.
BCG Matrix in the Marketing strategy of Deutsche Bank –
It operates in business segments such as Corporate Banking and Securities, Asset and Wealth Management, Global Transaction Banking, Non-Core Operations Unit and Private & Business Clients.
Among these businesses Deutsche Bank operates into, Corporate Banking and Securities, Private & Business Clients and Asset and Wealth Management business segments are Stars in the BCG matrix while other segments are a question mark in the BCG matrix.
Distribution strategy in the Marketing strategy of Deutsche Bank –
As the bank operates in three operative business segments, it caters the needs of the different customer groups through its 2700+ branches functional with the help of 98000+ employees (2016 data) globally in more than 70 countries.
Its subsidiaries handling different business verticals help the customers in getting one stop solution to all their banking & financial needs.
Brand equity in the Marketing strategy of Deutsche Bank –
Deutsche Bank has been ranked 441 in Forbes magazine list of global 2000 brands (as of May 2017). The brand has been valued at $ 34 billion as of May 2017 (market capitalization value method) generating revenue of $44.28 billion.
The Bank has been ranked 16th out of 25 private banks globally.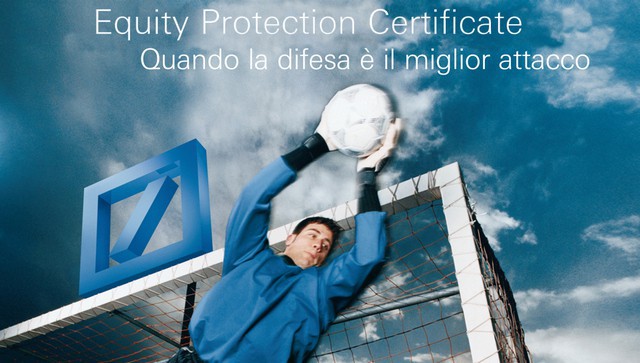 Competitive analysis in the Marketing strategy of Deutsche Bank –
New age start-ups & fin-tech firms, digital disruption in the industry, changing the lifestyle of the people are some of the critical factors which are affecting the growth trajectory of Deutsche Bank. In the service industry, the core competency lies in the way companies become customer-centric and that's what Deutsche Bank is focussing on over the years.
White-ATMs, Payment banks, Wallet, IMPS, the advent of fin-tech firms, Bitcoins are some of the innovative steps that are changing economic scenario globally. Some of the competitors of the Bank are Standard Charted, Royal Bank of Scotland, HSBC etc.
 Market analysis in the Marketing strategy of Deutsche Bank –
Banking & financial market globally is overcrowded with companies in varied financial businesses eating each other market share. Companies operating in the industry are doing back-end integration in order to understand the demand pattern and customer analytics to penetrate the market and optimise its resources.
Customer analysis in the Marketing strategy of Deutsche Bank –
As Deutsche Bank operates in investment banking, Wealth management services and banking services, its customers range from corporate, government bodies,  financial organisations to retail customers i.e. HNIs (high net worth individuals) who have differentiated needs from corporate customers.
Liked this post? Check out the complete series on Strategies