As a part of liberalizing the Banking industry Housing Development Finance Corporation Limited (HDFC) was given in-principle approval by Reserve Bank of India in 1994 and later on, it commenced its operations as a scheduled commercial Bank in 1995.
The Bank has build core banking infrastructure which is supported by Flexcube for corporate banking business and i-flex solutions Ltd. for Retail Banking business. For catering to the needs of High net worth Individuals, the Bank has preferred program as HDFC Bank Plus. Wealth management investment advisory services cater to the distinct financial needs and investment avenues along with advisory services.
About HDFC Bank
Type: Commercial bank
Industry: Banking
Founded: August 19, 1994
Founders: Deepak Parekh, Hasmukh Thakkar, and Aditya Puri
Headquarters: Mumbai, India
Area served: India
Current CEO: Sashidhar Jagdishan
Number of employees: 1,66,890 (Dec 2022)
Major products: Savings accounts,Current accounts, Term deposits, Loans (home loans, car loans, personal loans, etc.), ATMs
Segmentation, targeting, positioning in the Marketing strategy of HDFC Bank–
HDFC has segmented the customers on the basis of income group like formulating the structure of Classic, preferred and imperial and also using customer financial needs to segment the market like those of in need of general banking services (Retail & corporate banking) and those customers who are HNI's and are in need on investment advisory services.
Bank has the majority of its customer base who are tech-savvy, Young and are more inclined to products coupled with technology. Product & services offered by the company are targeted to salaried class, entrepreneurs, and High net worth Individuals (HNI's).
Bank has positioned itself as a preferred provider of financial services by incorporating technological advancement in its core businesses.
Marketing mix – Here is the Marketing mix of HDFC Bank.
SWOT analysis – Here is the SWOT analysis of HDFC.
Mission-"To be a World Class Indian Bank"
Vision- "Not available"
Tagline-"We Understand your world"
Competitive advantage in the Marketing strategy of HDFC Bank–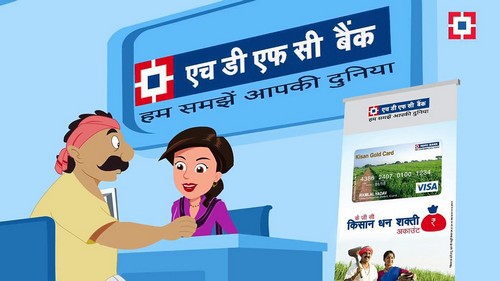 Brand visibility:
Reaching out to nook & corner of the country has helped the brand in increasing its visibility in the market is not only metro or urban but also in the suburban centers.
Subsidiaries:
The bank leverage on its other subsidiaries like Housing & Development Finance Corporation Ltd. which is known for extending housing loans, HDFC Mutual Fund for Mutual fund schemes, HDFC ERGO General Insurance for selling general insurance products, HDFC Life for Life insurance, HDFC Credila for education loan. Bank earns commission/ fees on selling/distributing these products through its network of branches.
BCG Matrix in the Marketing strategy of HDFC Bank-
It's Retail Banking Vertical stood with Retail Advances at ? 5, 06,843 Crores and Retail Deposit ? 2, 95,161 and commands high market share in the Banking industry. The wholesale banking vertical of the Bank is equally performing with the activities such as Investment banking, cash management, and Foreign Exchange. The other segments in which HDFC deals are International Banking and treasury.
Out of these strategic businesses Retail Banking and Wholesale banking command a handsome market share and is, therefore, are Stars while other two are question marks in the BCG matrix.
Distribution strategy in the Marketing strategy of HDFC Bank–
Being a Tech Savvy commercial banking company, HDFC bank has decentralized it is most of the business operations by making it accessible and user-friendly online interface.
The bank have a physical distribution network of 4750+ branches in more than 2600 cities with around 12500 ATM's located on onshore and offshore locations. Bank has recently introduced "EVA" an artificial intelligence based Chatbot assistant which helps the customers in providing product information and respond to queries of the customers on the real-time basis.
In addition, bank facilitates its services through various alternate delivery channels such as like mobile banking, net-banking, SMS banking, phone banking, ATMs etc.
Brand equity in the Marketing strategy of HDFC Bank–
 HDFC Bank has been ranked 258th in the list of Global 2000 companies and 234th in the Forbes magazine list of Growth companies. The Bank has Market Capitalization of $ 57.4 billion as of May 2017.
It has won several awards & accolades for the astounding technological advancement & innovation, such as Dun & Bradstreet BFSI Awards 2018, Asia's 13th Fab Company in list of 50 companies (by Forbes), HDFC Bank bagged place in top 5 Companies That Have Shaped Asia & the World as per Forbes in 2017, IBA Banking Technology Awards 2017, Leading BFSI company award by Dun & Bradstreet in 2017 and many others. 
Competitive analysis in the Marketing strategy of HDFC Bank–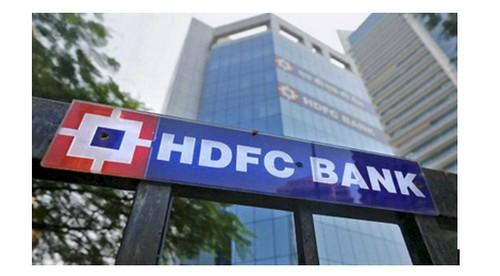 HDFC Bank has been offering entire spectrum of financial products like personal banking, SME loans, Agri Loans, NRI services, Wholesale banking through technology driven mediums supported by smartphones and tablets which is not only helping the customers in conveniently consuming the services but it is also reducing the cost of distribution of the products & services by the Bank.
To reach out to the millennial customer's bank has forayed into social media banking through HDFC Bank OnChat through which customers and non-customers can complete e-commerce transactions through FB messenger which is supported by Techbins solutions Pvt. Ltd.
The bank competes with banking & NBFC financial institutions such as ICICI Bank, Axis Banks, PSU Banks like PNB, SBI, Canara Bank, NBFC's like Indiabulls, Murugappa Group etc.
Market analysis in the Marketing strategy of HDFC Bank–
Banking industry has been going through the NPA (Non performing assets) turmoil and to overcome the challenges various automation of processes such as loan syndication, Customer loan life cycle, automation of trade finances, Chatbot for customer queries, HDFC interactive humanoid "IRA" technology demonstrator with artificial intelligence & robotics are some of the initiatives taken by HDFC Bank which are helping it in emerging as a pioneer in the Banking Industry.
Customer analysis in the Marketing strategy of HDFC Bank–
HDFC bank has segregated it customers based on MAB (Monthly average balance)/QAB (Quarterly average balance). It has categorized it as General, Classic, Preferred and Imperia.
General customers are those who do day to day banking activities and have to maintain minimum required balance as prescribed by the Bank time to time. Classic is the customers maintaining min MAB of ?1 Lakh in the savings account or ?5 Lakh in the combination of Savings Accounts and Fixed Deposit. Preferred customers are those maintaining (MAB) of ?1 Lakh in savings account or ?5 Lakh QAB in current or ?15 lakh in combination of Savings Accounts, Fixed Deposit and current account while Imperia are those maintaining (MAB) of ?10 Lakh in savings account or ?15 Lakh QAB in current or ?15 lakh in combination of Savings Accounts, Fixed Deposit.
Liked this post? Check out the complete series on Strategies