Founded in 1806, State Bank of India (SBI) is an Indian multinational, public sector bank and financial service company headquartered in Mumbai, Maharashtra. The bank descends from Bank of Calcutta making it the oldest commercial bank of the subcontinent.
The merger of Bank of Madras with two presidency banks of British India, the Bank of Bombay and the Bank of Calcutta leading to the formation of the Imperial Bank of India which eventually became State Bank of India when Reserve Bank of India (RBI)holding 60% stake renamed it to State Bank of India. Later in 2008, the government took over the stakes held by RBI taking full control over the Public Sector Bank.
Segmentation, targeting, positioning in the Marketing strategy of State Bank of India –
SBI segments the market on the basis of geographic, demographic, behavioral psychographic variables like people from Rural, Urban and Metropolitan who are self-employed, students, corporate or government employed also behavioral and psychography includes people who trusted banking system and frequently used bank and its value-added services.
It targets students, the lower class who are deprived of banking services, the tech-savvy business class for whom time is more important.
Positioned as peoples most trusted bank, it has high accessibility with over 25,000 branches, it finds relevance to young customers with its value-added services like net banking, telebanking etc.
Marketing mix – Click the article to read the Marketing mix of SBI
SWOT analysis – Click the article to read the SWOT Analysis of SBI
Mission –"Committed to providing Simple, Responsive and Innovative Financial solutions."
Vision– "Be the bank of choice A Transforming India"
Tagline – "With you all the way, Pure Banking Nothing Else, The Nation's banks on us."
Competitive advantage in the Marketing strategy of SBI –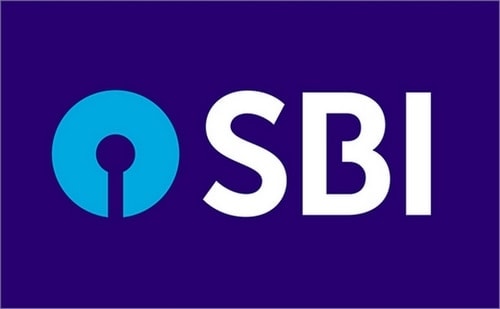 Ranked 216th on the Fortune Global 500 list of the world's biggest corporations 2017, SBI is India's largest bank with a 23% market share of assets and a quarter of the share of loan and deposit market of the country.
SBI over the years has attained the leadership status in digital banking space by offering a pool of seamless and secured services like, SBI YONO- an omnichannel banking and lifestyle platform which has close to 10 million downloads already for which SBI has Tied up Reliance JIO, State Bank Buddy- a wallet service, State Bank Anywhere- Mobile banking platform.
With the set up 60 digital branches referred to as sbiINTOUCH, the bank aims to offer advanced services like instant loan approvals, access to the latest mutual funds, assistance in choosing investment portfolios and other financial services.
Equipped with the latest technology these creates an instant connection with the customers in real-time with an audio-visual experience and an ability to print, scan, and share the document using touchscreen controls ensuring the bank doesn't lose a potential customer. Thus these digital branches provide SBI an edge over its competitors and aim to help SBI expand its reach with increasing profitability.
Distribution in the Marketing strategy of SBI –
SBI has a large footprint over 25,000 domestic branches (including extension counters) and 59,000+ ATM's after its merger with Bhartiya Mahila Bank and its five associate Banks on 1st April 2017. The overseas operations of the bank are spread over its 195 international offices with branches spread across 36 countries. 
Brand equity in the Marketing strategy of SBI –
A Fortune 500 company, with a balance sheet size of over Rs. 30 lakh crore  SBI entered into the league of top 50 global banks. Ranked 35th in the Brand Equity's Most Trusted Brand survey of 2015 SBI is the only bank to be featured in the Nielsen surveyed top 100 brands.
SBI also stands at 381st on Forbes 2000 World's Best Employers of 2018 and 489th on Global 2000 list of 2018.
Competitive analysis in the Marketing strategy of SBI –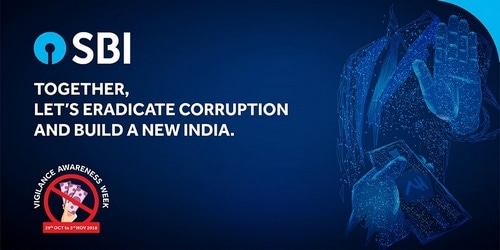 The advent of technology in Banking industry has provided for the immense opportunity to the players which has stagnated or has been marred by Non Performing Assets in recent years. Governments push by infusing in funds into the public sector banks has given the industry some breathing space which has been struggling in recent years. SBI seems to have already taken a head start in Digital Banking when it comes to its competitors with its bouquet of Digital services.
Major Competitors of SBI includes:
Punjab National Bank
ICICI Bank
Allahabad Bank
HDFC Bank
Bank Of Baroda
Axis Bank
Market analysis in the Marketing strategy of SBI –
The banking industry in the recent past has been in a turnaround phase where PSU's, Private Banks are fighting neck to neck in order to re-establish itself in the competitive market. Private Banks like ICICI Bank, AXIS Bank, HDFC revenue and profitability has seen the rise by 3rd party products whereas PSUs revenue and profitability has been more driven by retail lending and CASA share.
Market share for SBI customers Saving Bank and Current Account Deposits as of March 2018 stood at 26.55% and 16.83% respectively. Market share for home loans stood at 13% and 67.65% share in Government business showing its dominance in the Government sector. Market share for customers using the Debit card for the bank is as high as 30.5% and a share of 31.79% for customers opening PM Jan Dhan Accounts.
Customer analysis in the Marketing strategy of SBI –
Customers of SBI includes farmers and workers in rural, students, early jobbers, both Public and private sector working professionals, businessmen, young entrepreneurs. Customers of SBI doesn't cant be put in a specific income group bracket and thus ranges from lower class looking to open zero balance account for government benefits transfer through Direct Benefit transfers to high-class individuals seeking loans for their business.
Topic of Brand Strategies
Alternatively, check out the Marketing91 Academy, which provides you access to 10+ marketing courses and 100s of Case studies.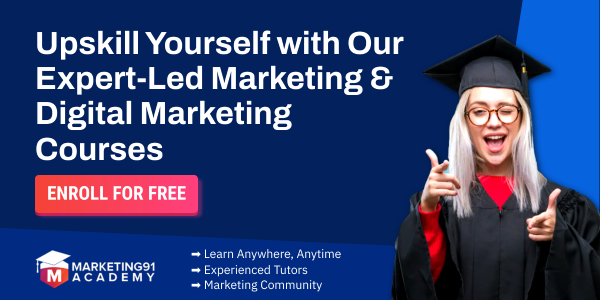 Liked this post? Check out these detailed articles on