SBI has its roots since 1806 which was later transformed under various names, finally SBI Was established after the act in parliament on May 1955. In the year 1959 SBI took over 8 state owned banks and since then it started to grow up carrying its heritage of servicing people at various economic levels.
Strengths in the SWOT analysis of SBI
SBI is the largest bank in India in terms of market share, revenue and assets.
As per recent data the bank has more than 13,000 outlets and 25,000 ATM centres
The bank has its presence in 32 countries engaging currency trade all over the world
The bank has a merged with State Bank of Saurashtra, State bank of Indore and the bank is planning to go further acquisition in the current FY2012.
SBI has the first mover advantage in commercial banking service
SBI has recently changed its vision and mission statements showing a sign of inclination towards new age banking services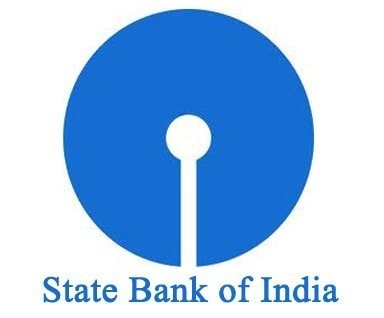 Weaknesses in the SWOT analysis of SBI
Lack of proper technology driven services when compared to private banks
Employees show reluctance to solve issues quickly due to higher job security and customers' waiting period is long when compared to private banks
The banks spends a huge amount on its rented buildings
SBI has the largest number of employees in banking sector, hence the bank spends a considerable amount of its income in employee's salary compensation
In spite of modernization, the bank still carries the perception of traditional bank to new age customers
SBI fails to attract salary accounts of corporate and many government sector employees salary accounts are also shifted to private bank for ease of operations unlike before
Opportunities in the SWOT analysis of SBI
SBI's merger with five more banks namely State Bank of Hyderebad, State bank of Patiala, State bank of Bikaber and Jaipur, State of bank of  Travancore and State bank of Mysore are in approval stage
Mergers will result in expansion of market share to defend its number one position
SBI is planning to expand and invest in international operations due to good inflow of money from Asian Market
Since the bank is yet to modernize few of its banking operations, there is a better scope of using advanced technologies and software to improve customer relations
Young and talented pool of graduates and B schools are in rise to open new horizon to so called "old government bank"
Threats in the SWOT analysis of SBI
Net profit of the year has decline from 9166.05 in the year FY 2010 to 7,370.35 in the year FY2011
This shows the reduce in market share to its close competitor ICICI
Other private banks like HDFC, AXIS bank etc
FDIs allowed in banking sector is increased to 49% , this is a major threat to SBI as people tend to switch to foreign banks for better facilities and technologies in banking service
Other government banks like PNB, Andhra, Allahabad bank and Indian bank are showing
Customer prefer to switch to private banks and financial service providers for loans and mortgages, as SBI involves stringent verification procedures and take long time for processing.
Liked this post? Check out the complete series on SWOT