The government-owned enterprise operating with the fleet of Airbus & Boeing aircrafts has been founded by the J. R. D Tata as Tata Airlines in the year 1932 which was later after World war- II got renamed as Air India and became a public limited company.
The debt-ridden company has been given in-principle approval by the Indian government for disinvestment and privatizing the same. Having extensive international reach, 5th & 6th Country freedom rights and presence in long hauls segment make it more tempting for the companies like Indigo, Tata Group and other industry players to acquire the stake or the operational functions of the company.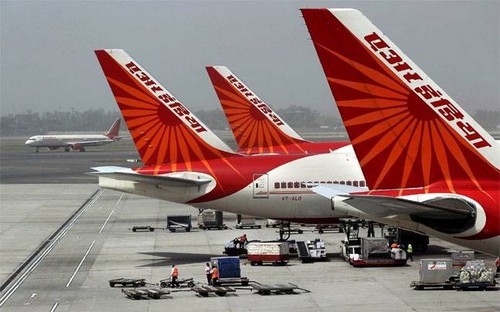 Segmentation, targeting, positioning in the Marketing strategy of Air India –
Factors like age, gender, income, and psychographics play an important role in grouping the population on the basis of similar characteristics in the service industry. Air India uses a mix of demographics, psychographics, and geographic segmentation strategy.
The brand uses undifferentiating targeting strategy due to which it is losing out markets share in the competitive industry.
In order to create a distinctive image in the mind of customers it uses mascot as stimuli for creating a brand image of hospitality & rich heritage, thus it uses Value based positioning strategy.
Marketing mix – Here is the Marketing mix of Air India.
SWOT analysis – Here is the SWOT analysis of Air India.
Mission- "Not Available"
Vision- "To be the Leader in India Aviation and India's Ambassador to the world"
Tagline-"Next time flies with Air India and feel the difference"
Competitive advantage in the Marketing strategy of Air India –
International Reach and Rich heritage: Whether the famous Maharaja mascot or the fact that the public sector undertaking is backed by the government and many others have collectively helped Air India to emerge as a largest international Carrier out of India.
Extensive Reach: With more than 1400 pilots and 2100+ cabin crews Air India is reaching out to more than 30 countries globally in addition to domestic locations.
BCG Matrix in the Marketing strategy of Air India –
It operates with strategic business units (SBU) consisting of subsidiary and joint ventures such as Air India Express, Airline Allied Services Limited (AASL), Air India Air Transport Services Limited (AIATSL), Air India Charters Limited (AICL), Air India Engineering Services Limited (AIESL), Hotel Corporation of India Limited (HCI) and Air India SATS Airport Services Private Limited (AI- SATS).
Out of these SBUs, Air India Air Transport Services Limited (AIATSL) and Air India Express are Stars in the BCG matrix while other businesses are question mark except Air India airlines which is a dog in BCG matrix due to high debt and rising losses.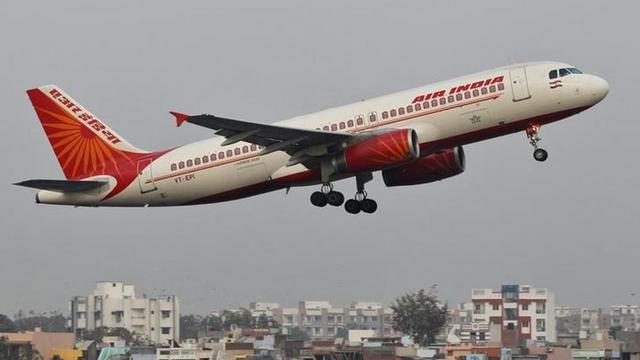 Distribution strategy in the Marketing strategy of Air India –
Air India has a fleet of more than 110 aircrafts, such as Boeing747-400, 777-200LR, 777-300ER, B-787, A-319, A-320 A-321 and Boeing 737-800.
Across the four continents, it serves 90 domestic locations and more than 60 international locations.
The company is a member of world top most aviation alliance i.e. Star Alliance which offers global reach, seamless service to the foreign traveler in a hassle-free manner.
Brand equity in the Marketing strategy of Air India –
The Royal Maharajah, the lovable figure symbolizes the rich Indian culture. Air India with such rich heritage has always been known for it's out of the league branding strategies for creating a buzz in the market by breaking stereotypes.
It has bagged many awards and accolades over the period of time such as that for low carbon emissions, Best Airline in the world by Region 2017 and many others.
Competitive analysis in the Marketing strategy of Air India –
Air India commands more than 16% market share through its international operations.
Cost structure plays a pivotal role in the operations and competitive landscape of the companies operating in the industry which consists of fuel, administrative cost, rental of flight equipment, ticketing sales & promotions, user charges, Pax services, flight crew Salary & expenses.
Air India along with its wholly owned Kochi based subsidiary Air India Express Limited (AIEL) compete with companies like Indigo, Jet Airways, Go Air, Air Asia, Jet Airways, Spice jet etc. in the national & regional market while Etihad, Oman Air, Thai Airways, Singapore Airlines, Emirates and airlines in the international Market.
Market analysis in the Marketing strategy of Air India –
The Airline market is facing bottlenecks on its own. Factors such as increasing fuel prices, Long Haul &  Shot Haul permits, fifth freedom rights, government regulations, seasonal variance in demand, customer service are some of the factors affecting the operations of the company.
As per the reports of DGCA (Directorate General of Civil Aviation) Air India Airlines has a market share of 13.5% in the Indian Aviation market.
Customer analysis in the Marketing strategy of Air India –
Majority of the customers of Air India are from Asia Pacific, Africa & Middle East region and are either are follower or connector (as per below study).
The customer groups consist of Middle income and Upper middle-income class and most are in age group of 30-50 years.
On YOY (year on year) basis approximately 13834000 passengers have traveled through Air India posting a growth rate of 7.5% (DGCA report) in year FY 2016-17 as compared to previous FY and around 13% of the total passengers traveled through Air India.
Liked this post? Check out the complete series on Strategies