Pantene is owned by Procter & Gamble and is an American Brand of hair care products. The name Pantene is based on Panthenol which is a shampoo ingredient. To compete in the "beauty product" market, Pantene was purchased by P&G in the year 1985.
In 1986, Pantene launched its controversial advertisement campaign which had beautiful models saying "Don't hate me because I am beautiful" and it was considered to narcissist by many critics. In the 1990's Pantene started expanding into more countries across the world including Australia, North Africa, Latin America, Korea, Japan etc.
In 2010, Pantene collaborated with NASA, to uncover information about a molecular structure of hair. Pantene also has a Hair Research Alliance, which researches on developing stronger solutions for effective hair care.
Segmentation, targeting, positioning in the Marketing strategy of Pantene-
Pantene targets people looking for affordable hair career and has product offerings for the middle and upper-class groups. It uses psychographic segmentation to target people with a certain lifestyle and aspiration with respect to hair. It also has come up with products using behavioural segmentation with the benefits sought, for instance, they have created a product range known as "oil replacement" for those segment of people who find importance in oiling their hair and it is exclusively targeted towards the Indian market.
Also with shampoo ranges like deep cleanser, curl perfection, repair and protect have been created understanding the different buyer types. Pantene's target audience is women in their mid-to-early 40s and who were invested and proactive in living a healthy lifestyle and also feel confident when their hair looks good.
It positions itself as a product that is the affordable alternative to salon brands. In 2006, it repositioned itself as a brand that helps women 'shine'.  A product that helps bring out a woman's inner shine, with the help of her outer shine that the shampoo provides.
Marketing mix – Here is the Marketing mix of Pantene.
SWOT analysis – Here is the SWOT analysis of Pantene.
Mission – "To provide reasonably priced, convenient hair shampoo. We mainly concern to attract and maintain our customers. When we adhere to this maximum, everything else will fall into place. Our services will exceed the expectations of our customers"
Vision – Not found
Tagline–"For hair so healthy it shines; Let yourself shine"
Competitive advantage in the Marketing strategy of Pantene –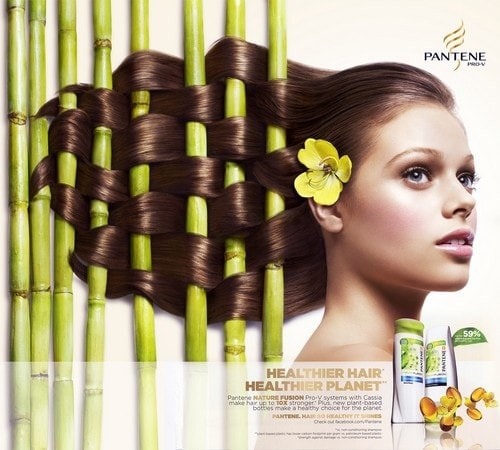 1) Technological Heritage
With the discovery of the wonders of Panthenol an exclusive formula was developed and after investing countless hours the first Pantene haircare formula was created. With collaboration with NASA, Pantene uncovered new information about the molecular structure of hair and used these findings to improve the formula and is thus able to provide customized solutions all based on hair structure and quality.
The Pro-V claim is critically important to the product, P&G made sure to emphasize it in the logo and label graphics. Pantene has launched 3 min miracle range of hair conditioners with latest conditioning technology that can repair 3 months of damage in 3 minutes
2) Superior customer service.
Pantene provides one-stop service offerings for all issues relating to hair. Pantene recognizes that the hair shampoo market is crowded so it differentiates by investing in customer satisfaction by providing professional care solutions.
Every country where Pantene sales, the brand features a different product depending on the needs of that specific customer base. Pantene also guarantees to refund the money back of those customers who are not satisfied with the producBCG Matrix in the Marketing strategy of Pantene:
Pantene continues to feature in star segment for P&G over the years with its Pro-V Hair fall defence being the leader in the segment and thus a cash cow for the brand Pantene. While its hair fall defence segment continues to be a question mark way behind the market leader Head & Shoulders.
Distribution strategy in the Marketing strategy of Pantene
Pantene has its presence is more than 90 countries and has excellent distribution network across the globe due to its wide range of product portfolio and also its expertise. The Shampoos are available in the maximum number of retail outlets, modern retail and also the supermarket. Pantene sells its products online as well.
In India, from manufacturing plants like in Mandideep (Madhya Pradesh) & Baddi (Himachal Pradesh), the products go to the carrying and forwarding agents and then to retailers and finally reaching the end consumers.  The distribution channel has to be excellent to ensure that there are no stock-outs because the consumers can switch to competitor's brands easily due to low switching cost.
Brand equity in the Marketing strategy of Pantene
Pantene's core brand identities are quality, shiny, healthy hair. A program was designed by Pantene called Pro-Voice designed to speak to women of age 18-24 years. It was a one hour special on MTV channel where singers and songwriters submit songs and are judged by peers and a celebrity panel. It helped form a community for young women creating an image that Pantene understands them and it wasn't just about getting the product sold. In its "Not Sorry" advertisement, Pantene chose to act beyond its product benefits and tried to communicate that with Pantene women can "shine strong".
A challenge called "10-Day Challenge" was created by Pantene with famous celebrity stylist 'Shahzad Raza' who provided support to the challenger and help him/her in gaining the fit and healthy hair as claimed by Pantene in its advertisements
A recent campaign called #GoGentle featured Priyanka Chopra encouraging women to be strong minded and bold. Celebrities are often made a victim of trolls and this campaign showed that celebrities can be as vulnerable as other women and they get hurt too and are no different. Pantene also collaborated with the weather channel and ran a "Haircast" campaign to consumer's mobile solution for the weather-based bad hair days.
Competitive analysis in the Marketing strategy of Pantene –
The shampoo and conditioner market is globally is very competitive with brands like Dove, Tresemme, L'Oreal etc. Even though consumers are brand loyal they don't mind shifting to other brands if they get better quality at a better price.
Pricing plays a very important role and Pantene products are priced similar to its competitors. To provide the best product at the best price is the main strategy of the brand to retain old customers and also acquire new ones. Brands try to capture the market by lowering the prices as it increases demand. The brands also try to increase market share through better branding and advertising strategies.
Market analysis in the Marketing strategy of Pantene
Pantene shampoo is 20-30% cheaper than its nearest competitor Dove. The market share of P&G's in shampoos is estimated to be more than 27%, while HUL has maintained its market share, P&G has been ceding ground in shampoos. There is a growing demand for professional shampoos in the market, thus Pantene has created the number of product categories addressing various hair related problems. Pantene has also used its website to answer to different hair related queries. The demand for natural shampoos is also increasing so the brand has come up with a new category called Nature Fusion.
Customer analysis in the Marketing strategy of Pantene
Globally Pantene serves men, women, children identifying each of their needs. In the Indian market, the customers of Pantene are mostly the women and the brand targets the middle, upper-middle-class people. The customers today are more concerned about getting quality hair shampoo but are not willing to pay exorbitant charges.
An article by UKEssays claimed that the young age group respondents of Pantene users were more satisfied with the product than the middle and old age group respondents. The report also claimed that price availability and pricing of the product plays an important role in buying of the product by consumers. The advertisement also plays an important role in the customer buying behaviour and also the switching behaviour.
Promotional Strategy in the Marketing strategy of Pantene –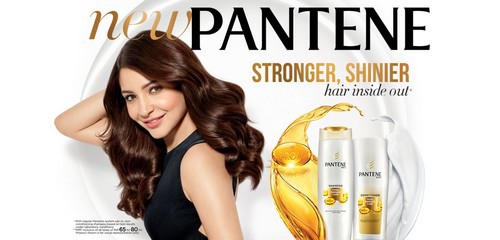 To capture consumers, Pantene has been generous in offering coupons in multiple magazines and also handing out free samples to maximize its trialability and hopefully create a brand loyalty.
Pantene also posts posters at supermarkets and retailers to create visibility. To increase impulsive buying high emphasis is given on shelf spaces as well
Pantene has also come up like TV and Youtube advertisement by featuring Priyanka Chopra and the famous Youtube star Lilly Singh, to advertise about the Oil Replacement category of Products.
Using social media, Pantene invited users to challenge them with a #HairDare where they could watch celebrities like Yami Gautam, Mahie Gill and Rituparna Sengupta, take the users to dare.
Liked this post? Check out the complete series on Strategies