Audi Group has long been one of the most successful car manufacturers in the premium and supercar segment. In addition, the sales subsidiaries of the Audi Group supplies cars of other Volkswagen Group brands to customers. The Audi Group continued its successful course of growth in 2014. Despite the challenging market environment, the Company increased deliveries of its core brand Audi by 10.5 percent to the new record of 1,741,129 (2013: 1,575,480) cars.
Audi has been majorly owned by Volkswagen for more than 40 years. The Audi brand produced 1.8 million cars in 2014 with sales up 12.3%. The Q5 and A6 Sedan are the two most popular models with nearly 500,000 cars delivered between them.
Segmentation, targeting, positioning in the Marketing strategy of AUDI
Audi segments its luxury & cosy cars on Psychographics & Behavioural factors. It targets customers from upper class social group, Professionals & Executives from rich families as they are the people for whom Audi will be affordable & moreover they will appreciate the technologically advanced and innovative products, which are also noted for their attractive design, high-calibre materials and build quality.
A strong brand and a positive image are keys to success for a premium car manufacturer.
It also targets young buyers who love to drive. The car emphasises design and style rather than speed. Positioned as a well-engineered stylish car, its tagline is 'Vorsprung durch Technik' in German, meaning 'Lead by Technology'
Marketing mix – Click the link for the Marketing mix of Audi
SWOT analysis – Click the link for the  SWOT analysis of Audi
Mission – "We Delight Customers Worldwide"
Vision- "The Premium Brand"
Tagline- "Vorsprung Durch Technik"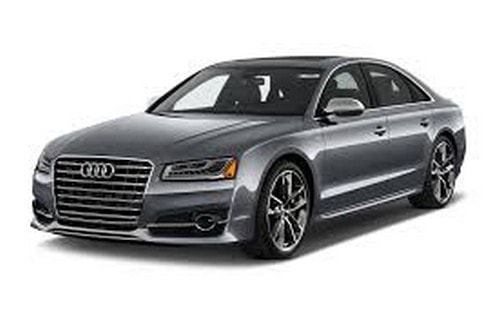 Competitive advantage in the Marketing strategy of AUDI –
Audi has a significant competitive advantage over rivals BMW and Mercedes-Benz, that's because it can use the global buying power of parent Volkswagen group.This association not only comprises six additional brands, but also VW's regional procurement organizations in Brazil, Mexico, South Africa and China. Apart from this it employs dedicated & passionate 70k people around the globe who continuously work to make it a premium automobile worldwide.
BCG Matrix in the Marketing strategy of AUDI –
A5, A1, Q5 and TT series are Stars – These cars are in demand but face equal competition within this category from other premium car manufacturers like BMW and Mercedes.
TT & R8 are question mark.
Q7, Q3 are cash cows – Because they are unique and in great demand.
A3, A7, A8 are dogs.
Distribution strategy in the Marketing strategy of AUDI
AUDI distributes its product through authorized streamlined distributors which make the AUDI flagship vehicles available to the customers; the company will continue to invest in the creation of flagship stores, so as to maximize the consumer experience. At the same time company is also expanding the number of authorized dealers.
The key factor in the distribution strategy for Audi is the location of stores. The stores are recommended to have a lot of area for the display of the various cars. At the same time, the locality should be posh too. Due to such high investment involved, the margins given to dealers is high too.
Brand equity in the Marketing strategy of AUDI 
A strong brand and a positive image are key success factors for a premium manufacturer.
Audi saw its brand loyalty, measured as the amount of repeat customers, grow by 4.9 percent in 2013. That's enough to beat the improvement of not just every luxury brand, but every carmaker in the world. Audi mainly promotes through sponsorship with automobile races and brands, TV shows, video games and movies. In addition conduct many advertisement projects. Brand Value as of May 2015 $12.8 bn.

Competitive analysis in the Marketing strategy of AUDI
Audi is widely regarded as a premium brand and commands a premium price in the market. Audi products compete with other premium brands such as BMW, Mercedes-Benz and Jaguar. There are several factors that have allowed Audi to make this transition from mainstream to premium. One significant factor is their focus and investment in perceived quality. Cutting-edge logistical processes, the synchronised Audi Production System and a highly qualified workforce of nearly 80,000 guarantee uniform Audi standards worldwide is one of the competitive advantage that AUDI have over its competitors.
Market analysis in the Marketing strategy of AUDI
Rising demand of luxury cars in Asian markets, changing lifestyle & growth rate of 33% in luxury segment in developing nation like India is something due to which more & more players are foraying into this segment. Large numbers of players are now fighting to eat each other's market share. In developing nation company's like Mercedes & Audi are playing aggressively while BMW is not able to sustain in these markets.
Customer analysis in the Marketing strategy of AUDI
Upper middle class or upper class social group who are in midst of their career & may be in the age group of 30-50 years are the potential customers of AUDI. It aim to keep improving these factors and steadily enhance their high-quality, innovative product portfolio in order to delight customers and tie-them emotionally to the Audi brand.
Liked this post? Check out the complete series on Strategies