International business machine corporation (popularly known as IBM) headquartered in New York, United States got incorporated on 1911 as Computer Tabulating Recording company which later on changed its name to IBM on1924.
The company primarily deals in Hardware, Software, Consultancy services and hosting services. The company operates in five strategic business units namely Financing, Systems and Technology, Technology services, business services and software etc.
Segmentation, targeting, positioning in the Marketing strategy of IBM –
IBM is in a varied line of businesses and amongst the leaders in the enterprise solution business segment. It uses a mix of psychographic, geographic and demographic segmentation variables.
Selective targeting strategy is used by IBM to make the particular product and services available to their clients as per their requirement.
It uses user benefit based positioning strategy to position itself as a company which creates value for its stakeholders across the value delivery system.
Marketing mix – Here is the Marketing mix of IBM.
Mission- "Constantly delivering high value to the customers"
Vision- "The premier global conference for finance, risk management and sales compensation professionals."
Tagline-"Bright ideas and thought-provoking insights"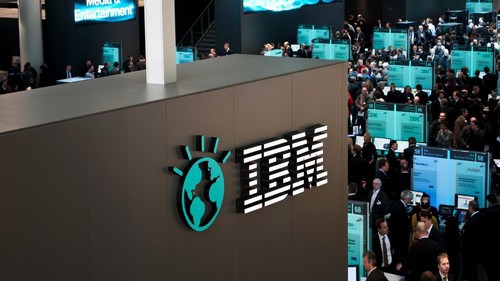 Competitive advantage in the Marketing strategy of IBM –
Integrated Solutions: IBM offers integrated solutions and products to its customers that leverage its deep expertise in varied industries and support from the broad ecosystem of its existing businesses and strategic alliances.
Strategic Business units: Dealing in vast categories of businesses has helped the company in being focussed and competitively ahead of its competitors when it comes to providing an array of solutions to the customers with the help of the interrelated businesses.
Migration to higher technologies with existing resources: The most important key differentiator on which IBM has been built is its ability to connect new & latest technologies with the existing systems in the enterprises
Data Analytics: Proliferation of digital products & services, social mediums and technology has brought a new set of opportunities for the company for data analytics. For seizing this opportunity IBM has invested more than $30 billion in building its capabilities in data analytics. One-third of its Research's spending is on data analytics and cognitive computing.
BCG Matrix in the Marketing strategy of IBM – 
It's five strategic business units (SBU's) work together to offer bundled propositions to the customers and streamline different set of processes.
Its Technology services vertical offer IT infrastructure and integrated technology services to the customers. It is Stars in the BCG matrix.
Its business services segment deals in two vital business areas consulting and Application Management services. It stars in the BCG matrix.
Its other businesses are question marks in the BCG matrix due to having a large number of companies competing in the segment.
Distribution strategy in the Marketing strategy of IBM –
IBM's various functions such as Research, Development and Intellectual Property, Integrated Supply Chain, and sales & distribution network play an important role in IBM's value delivery system to its customers.
IBM operates in more than 180 countries with a team of client relationship professionals, consultants, product specialists and fulfilment teams which are helping the company to not only build a long lasting business relationship but also enabled them in sustainable business growth and innovation.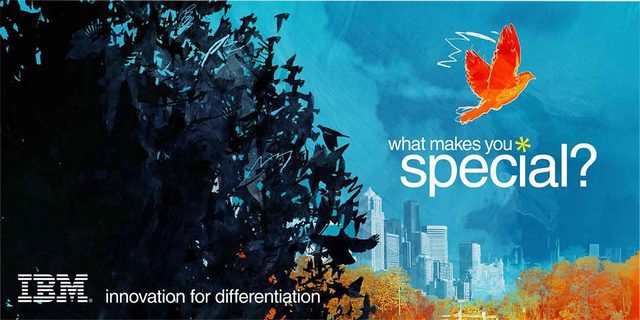 Brand equity in the strategy of IBM –
IBM has been ranked 7th world's most valuable brand in the Forbes magazine list. The brand has been valued at $142.7 billion as of May 2016 (market capitalization value method). The Brand was initially known for its hardware systems which over the period have repositioned as a wholesome company offering IT and related services to the customers.
Competitive analysis in the Marketing strategy of IBM –
The company is working in a highly competitive environment where it competes with companies across varied segments of its businesses. Its competitors range from an MNC to small and niche enterprises.
The company competes on various parameters such as technology, consulting services, research & development, pricing, quality, the range of products & services, IT infrastructure, value delivery channel and many others. The company has been initiated to work upon its strategy of shifting to higher value business segments and increasing its set of capabilities through strategic acquisitions and investments.
Market analysis in the Marketing strategy of IBM –
Emerging markets are the markets from where the resources are sourced in most of the business segments in which IBM operates. Developing economies plays an important role in changing the market dynamics of the industry. Factors such as labour cost, government regulations, political stability, OEM's (original equipment manufacturer), competition between the rival companies are affecting the industry by and large.
Customer analysis in the Marketing strategy of IBM –
A customer of IBM are the resellers, retail outlets, distributors, MNCs, government organisations etc. As the company deals with a large number of offerings its customer group vary accordingly based on the type of the product.
Liked this post? Check out the complete series on Strategies