Launched in 1980 Cinemax is the American pay cable & Satellite television network owned by the subsidiary of Time Warner. It was launched by Time Life Inc during its inception in 1980 which later on was merged in 1989 with Warner Communications.
Currently, 8 channels run under the umbrella brand of Cinemax namely Cinemax, MoreMax, 5 star Max, Action Max, MovieMax, Outer Max and Thriller Max.
Segmentation, targeting, positioning in the Marketing strategy of Cinemax-
Segmentation helps in understanding the different variables, customer profiles, their needs which may shape the company's strategies. Cinemax uses demographic and geographic segmentation strategies.
Since customers of Cinemax are from varied age groups, therefore, it uses differentiating targeting strategy.
It has positioned itself as a channel offering or airing shows which are prime and original series not available on other channels at a time. It uses user benefit based positioning strategies.
 Marketing mix
SWOT analysis
Mission- "Not Available"
Vision- "Not Available"
Tagline-"Follow us on CINEMAX"

Competitive advantage in the Marketing strategy of Cinemax-
Unique broadcasting content: Cinemax is known to be a pioneer in airing premier contents on its channels competing to its sister concern like HBO and other Time Warner group channels.
Strong Parent Company: The Warner brothers are the global leader in entertainment, broadcasting some of the world's popular shows such as Game of thrones, Justice League, Power puff girls and Tom & Jerry much more. Leveraging experience and distribution system has helped CNN network to be present in 212 countries worldwide.
Extensive portfolio: Its presence in an extensive line of formats with regional languages across different mediums i.e. offline and online has helped the company in garnering large audiences.
BCG Matrix in the Marketing strategy of Cinemax-
Cinemax operates in segments such as Comedy, Classic, Drama, Horror/ Suspense/ Premiere and action.
Out of these segments, the Classic, Drama, and premiere are Stars in the BCG matrix and other segments are questions marks as there are lots of channels competing in these segments.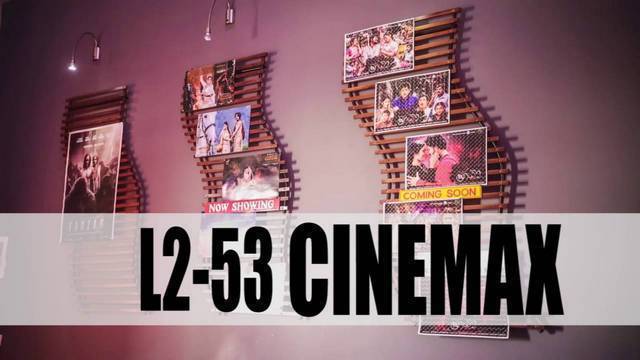 Distribution strategy in the Marketing strategy of Cinemax-
Its integrated value delivery system with an in-depth understanding of the demand pattern and need analysis of the viewers has helped the company in popularising its channels by various means such as Cinemax on demand, Max Go or Cinemax HD for distribution of its information/news worldwide is helping the company in being ahead of its competitors.
Various functions of the company have been integrated to communicate in the real time in order to identify the potential markets and the reporters capture some of the toughest broadcast or the live incidents.
Brand equity in the strategy of Cinemax- Broadcasting regional contents and some of the premier shows has helped the company in increasing its TRP (television rating point) which resulted into positive word of mouth.
Competitive analysis in the Marketing strategy of Cinemax- The industry creates a competitive landscape but due to the presence of a large number of competitors and high infrastructure cost, lack of revolutionary contents to be broadcasted are factors which are bottlenecks as well brings opportunities for the companies operating in this industry.
It is customer driven industry and is affected by the way companies bring in technology based platforms for easy access to the contents anywhere anytime.
Market analysis in the Marketing strategy of Cinemax-
Social media platforms, digital media, and online video streaming sites and so many companies venturing out into the entertainment industry has resulted in intense competition in the news broadcasting industry.
Technological disruption, political pressure, rising diplomatic relationship increasing per capita income, changing the lifestyle of the communities, literacy growth are some of the factors affecting the company.
Customer analysis in the Marketing strategy of Cinemax-
Customers of Cinemax are from all age groups and are those who are interested in some 24*7 original premiere shows or contents, news etc.
Liked this post? Check out the complete series on Strategies