Starting its operation in 1938 Nescafe has come a long way to emerge as a significant player in the market dealing with more than 5000 types of coffee beans. The world's leading coffee brand is been sold in more than 182 countries across the globe.
About Nescafe
Type: Coffee brand
Industry: Food and beverage
Founded: 1938
Founder: Max Morgenthaler
Headquarters: Vevey, Switzerland
Area served: Worldwide
Key people: Mr. Suresh Narayanan (Chairman) and Ulf Mark Schneider (CEO)
Number of employees: Over 2,75,000
Segmentation, targeting, positioning in the Marketing strategy of Nescafe –
A mix of Geographic, demographic and psychographic segmentation strategies are used by Nescafe in order to make one type of coffee beans available in another part of the globe and revolutionise the coffee culture.
Nescafe uses both differentiated/mass targeting strategy so that for retail customers there are different offerings available for different segments of customers and for corporate customers, there is a standard coffee vending machine.
Nescafe has positioned itself based on usage-based and value-based positioning strategies.
Marketing mix – Here is the Marketing Mix of Nescafe.
SWOT analysis – Here is the SWOT analysis of Nescafe.
Mission- "Responsibly & continuously work to make coffee available to those who love drinking it and help those who earn their bread & butter by producing it.
Vision- "Not Available"
Tagline-"It all starts with a Nescafe"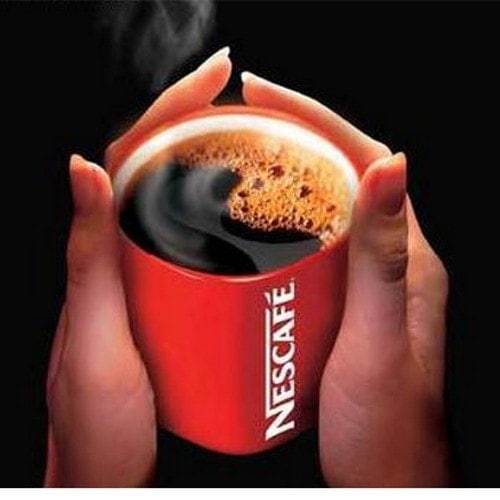 Competitive advantage in the Marketing strategy of Nescafe –
Strong Parent company: Nestle is the parent company of the coffee brand Nescafe. Having rich experience in FMCG industry and wide reach in various countries is helping the company in being stable financially as well as product wise.
A wide variety of Coffees: Nescafe is one the oldest coffee brand offering nearly 5000 types of coffee beans even in the small sachet or SKU's (stock keeping units).
High TOMA: being one of the renowned coffee brands it commands major market share being present in 180 countries and having high visibility & top of mind awareness.
BCG Matrix in the Marketing strategy of Nescafe –
Whether it's their 5000 types of coffee beans available in different SKU's or the coffee vending machine, the coffee business of Nestle under brand Nescafe is a star in the BCG matrix.
Distribution strategy in the Marketing strategy of Nescafe –
Nescafe distributes its offerings through a different mode of channels to different customer groups. For retail customers, it uses wholesalers/distributors channel to make the different SKU's (stock keeping unit) / sachet available to the end consumer, e-commerce sites and for corporate customers, it sells coffee vending machines through company's own sales network.
Brand equity in the Marketing strategy of Nescafe –
one of the famous coffee brand with high visibility across the globe is redefining the small meetings, get together of friends/family, endless talks people do and usually the way people interact, it all starts with Nescafe. Brand Equity's Most Trusted Brands Report for 2015 positions it as a 6th hot beverages brand.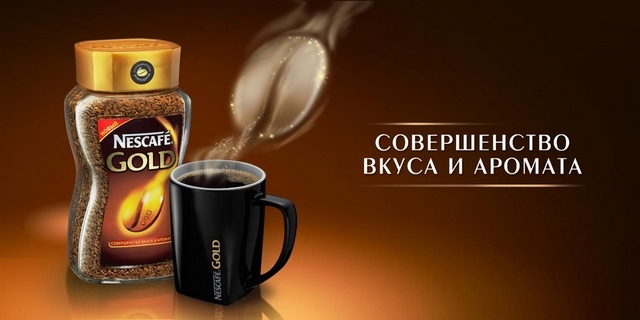 Competitive analysis in the Marketing strategy of Nescafe –
The expansion of the market due to the entry of global players like Starbucks and Dunkin' Donuts in the developing nations, changing the lifestyle of customers is reshaping the demand matrix of the industry. Nescafe is competing with companies like Bru, Tata coffee, substitute's products like coffee flavoured drinks and several coffee chains.
Market analysis in the Marketing strategy of Nescafe –
The Coffee market is highly competitive with a large number of local, national & international players targeting different strata of customers. Rising labour costs, changing climatic conditions, degrading farming methods, migration of people from coffee cultivation/ farming areas to cities, rising raw material costs i.e. coffee beans and changing lifestyle are some of the factors affecting the industry.
Customer analysis in the Marketing strategy of Nescafe –
Nescafe deals in corporate as well as retail customers. Retail customers fall within the age group of 20-35 years. The customer segments comprise mainly of college-going students & young working professionals.
Liked this post? Check out the complete series on Strategies