Famous for its long association with motorsport events Marlboro has come a long way to emerge as a popular Cigarettes brand globally.  The brand was founded by Philip Morris in 1924 initially meant for women. Over the period of time, it has been repositioned as a masculine brand in 1950 which helped the brand in increasing its sales.
Segmentation, targeting, positioning in the Marketing strategy of Marlboro-
Companies use segmentation strategies to know about the different segments and their characteristics so that they can use the targeting strategies accordingly. Marlboro uses a mix of demographic, geographic and psychographic segmentation strategy and variables such as age, income, family background, native place, working conditions and many other for it.
It uses differentiated targeting strategy so as to devise strategies for acquiring the potential customers of different segments.
Marlboro uses controversial ads and product class positioning strategies to create a long lasting image through their ads and unique packaging highlighting the ill effects of smoking.
Marketing mix – Here is the Marketing mix of Marlboro.
SWOT analysis – Here is the SWOT analysis of Marlboro.
Mission- "Not Available"
Vision- "Not Available"
Tagline-"A maybe never reached the top, don't be may be".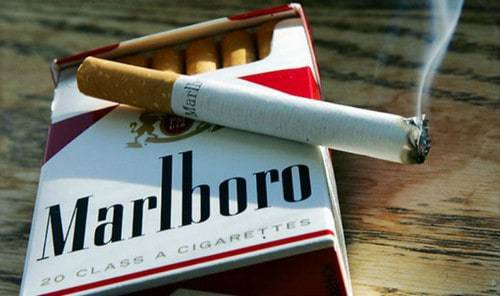 Competitive advantage in the Marketing strategy of Marlboro-
Brand Image: Maintaining Number one positions among the peer group in the industry since 1972 itself says the visibility and acceptance of the brand among the consumers globally.  Marlboro 2.0 has been introduced recently featuring a more modern look of the iconic brand available in 100 countries.
Product portfolio: Marlboro has a comprehensive range of products such as Heatsticks, Snus and in international markets, it has three product categories namely Flavor line, Fresh line and Gold line marketed by Philip Morris International.
BCG Matrix in the Marketing strategy of Marlboro-
Marlboro has consistently been able to maintain its number one position in the market globally. Marlboro products are divided into three categories namely Fresh Line which is a flavoured cigarette, Flavor line- red/full flavour cigarettes and Gold line are light cigarettes. Slice all of its products are famous in the markets, therefore, all are stars in the BCG matrix.
Distribution strategy in the Marketing strategy of Marlboro-
Marlboro distributes its cigarettes through its common distribution channel, which has a wide and deep reach in the markets and is a key strength of the company.
It sells its products in more than 180 around the world via the different channel of distribution such as retail outlets, e-commerce sites, distributors, Pops & mum stores etc.
Brand equity in the strategy of Marlboro-
Marlboro has been associated with motorsports events and is the personal sponsor & team sponsor of various motorsport events such as Grand Prix, Formula One, World Rally championship, Indy car and much more. These sponsorships helped the brand in creating high visibility in the market which further helped in increasing its (TOMA) top of mind awareness.
Competitive analysis in the Marketing strategy of Marlboro- Market in which Marlboro compete is overcrowded with a large number of national, local and multinational companies. Though Marlboro operates in the premium segment it faces competition from alternative products and substitutes.
Some of its competitors are Mild seven, Winston, L & M etc which are giving head on competition to the brand.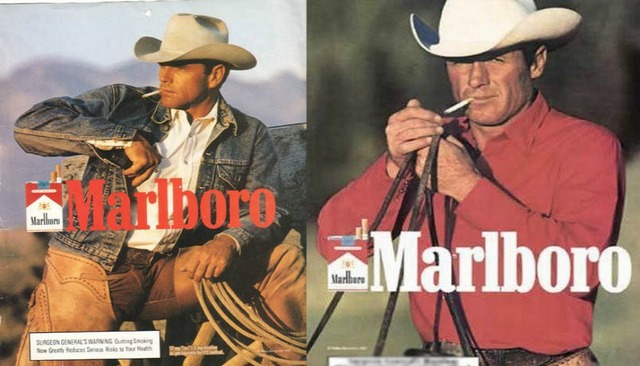 Market analysis in the Marketing strategy of Marlboro-
The market in which Marlboro operates faces various bottlenecks in terms of regulatory guidelines, labour cost, political instability, rising prices of the resources, currency fluctuations etc.
In 2013 it has introduced Marlboro 2.o redesigning its packets to give it a modern look.
Customer analysis in the Marketing strategy of Marlboro-
A customer of Marlboro is people in the age group of 20-50 years who are addicted to nicotine products or other drugs. Marlboro has different varieties of Cigarettes and is easily available most of the countries of the world which make it most demanding brand globally.
Liked this post? Check out the complete series on Strategies