Founded in 1982, the company started its initial operation through manufacturing some of the advanced PC of its time for IBM and other IT companies along with other products & services.
Later on due to lack luster performance of the company it has been merged with HP in 2002 for $ 24 billion and all its division were merged in HPs business units over the period of time till 2015. The brand has been discontinued from many major developed economies worldwide.
Segmentation, targeting, positioning in the Marketing strategy of Compaq-
Compaq segments its offerings based on Geographic and Psychographics factors. It targets tech savvy people, Professionals & Executives. Moreover, it makes customer engagement channel strong in order to stand ahead of other companies in the lower segment in the product portfolio of HP.
A strong connection with the customers, serviceability by the parent company (HP) are the differentiating targeting factors used by Compaq.
It positions itself based on Price based and User based positioning strategies.
Marketing mix – Here is the Marketing mix of Compaq.
Mission- "Not Available"
Vision-"Not Available"
Tagline-"Inspiration Technology".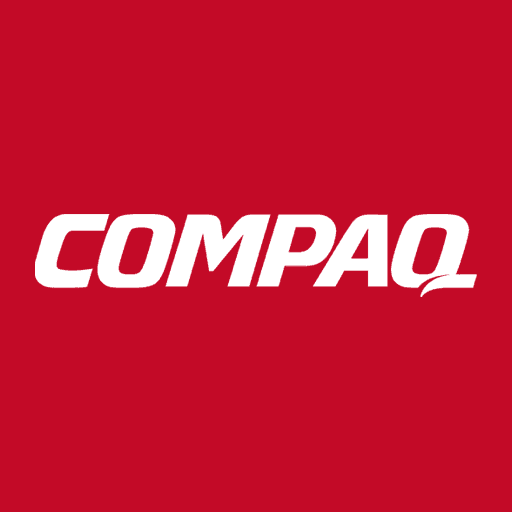 Competitive advantage in the Marketing strategy of Compaq-
Global Presence: Compaq sale and operates in more than 170+ countries globally with an array of strong product portfolio through strong parent company HP. It offers different IT related services and computing devices worldwide which are supported by a strong workforce of more than 4 lakhs.
The diversified product portfolio for both enterprise and retail customers which consists of personal computers, other related products, and printers.
Data analytics, software development, network and IT related infrastructure developed for the enterprises is helping the company to generate revenue by offering a bouquet of products and services under one roof.
BCG Matrix in the Marketing strategy of Compaq-
It operates in two business verticals i.e. for customers and for commercial purpose.
The product categories under these business verticals are Personal computing imaging technologies & printing products, and enterprise solution.
Out of the above product segments, Personal computing is Star in the BCG matrix and imaging & printing and enterprise solutions are question marks in the BCG matrix.
Distribution strategy in the Marketing strategy of Compaq-
Compaq works on business modalities of HP which has a presence in more than 170 globally.
It distributes its products and services globally through a variety of partners like retailers, authorized showrooms & service centers, direct sales channel, closely working with OEM's (Original equipment manufacturer) and resellers which is helping the company to make its product and services to reach to the end customer.
Brand equity in the strategy of Compaq- Since the Compaq brand has become one of the sub brands of the HP (Hewlett Packard), it has lost its own identity of being the largest PC maker one time before its acquisition by HP.
Today its PC is sold as low-end products in the HP overall product portfolio. The brand had lost its essence over the period of time due to acquisition by HP.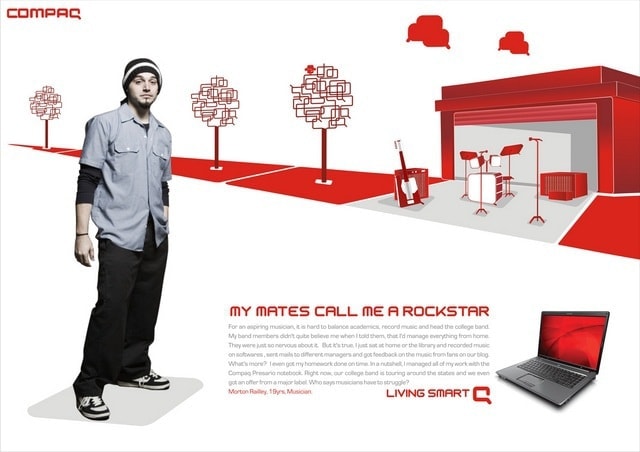 Competitive analysis in the Marketing strategy of Compaq-
Compaq operates in the competitive environment where it competes with other large corporations in the same business segments at different levels such as technology, product portfolio, IT and network infrastructure, availability of the resources, branding, distribution channels and retaining the pool of talents.
To stay competitive the parent company HP continuously adjust the prices of their products and services.
Many corporations with a long history such as IBM, Samsung, and many others compete with Compaq at different products/ services segments.
Selection of suppliers is the major factor that affects company's profitability in the IT hardware industry as software industry is driven by the serviceability.
Market analysis in the Marketing strategy of Compaq-
The market is overcrowded with a vast number of companies small and big like MNC's which are eating up each other's market share and making it difficult for the companies to sustain in the market which have products and services with short life cycles. The market for each segment of the business of Compaq is vast and some time Compaq has to compete with their own OEM partners in different business categories.
Customer analysis in the Marketing strategy of Compaq-
Customers of Compaq are categorized into retail and corporate customers. Retail customers are the tech Savvy young generation and professionals who use Compaq's different offerings.
Corporate customers are the resellers, distributors, authorized service centers, wholesalers, and enterprise solution business vertical which in addition targets companies with specified requirements by the separate Corporate sales team of the Compaq.
Liked this post? Check out the complete series on Strategies