Starting its operation in the year 1920, Qantas Airlines has become the flag carrier of Australia and countries largest fleet size, international flights and destinations. Being the third oldest airline in the world after KLM and Avianca it began its international passenger flights in May 1935. The name QANTAS is an acronym for Queensland and Northern Territory Aerial Services and nicknamed as "The Flying Kangaroo".
Segmentation, targeting, positioning in the Marketing strategy of QANTAS Airlines –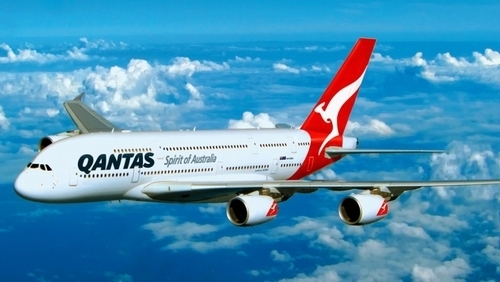 In order to serve its customers, QANTAS airlines use a mix of Geographic, Demographic and Psychographic variables. Segmentation helps the brand in understanding various groups of customers based on distinctive population variable.
Undifferentiated targeting strategy is what the brand uses to cater to the growing needs of the customers.
QANTAS positions itself in a way how their image relates to its competitors. To market its brand name the company uses a variety of positioning strategies. To position itself in relation to its competition the brand has launched Jetstar, its own no-frills carrier.
Marketing Mix of QANTAS Airlines – Click here to read the Marketing Mix of Qantas Airlines.
SWOT analysis – Here is the SWOT analysis of QANTAS Airlines.
Mission – "We are Australia's leading premium airline and we are dedicated to being the best. We aim to meet your expectations every time you fly and so we continue to invest in our business and will always strive to provide you with an exceptional level of service"
Vision – "Qantas long-term vision is to operate the worlds best premium airline"
Tagline – "Spirit of Australia"
Competitive advantage in the Marketing strategy of QANTAS Airlines –
1) Strong Domestic Presence :
QANTAS Airlines has more than 65% of Australian domestic market share and about 15% of international travel made by the passengers in the country.
Some of its competitors in Australia include :
Virgin Australia
Pel-Air
Eastern Australia Airlines
Fly Corporate
2) Focus on Passenger business :
About $64mn of the $1.53bn profit of the firm comes from freight division i.e. QANTAS Freight QANTAS domestic and Jetstar group constitutes another billion dollars of profit for the brand.
BCG Matrix in the Marketing strategy Qantas Airlines –
QANTAS Airlines operates in three Strategic business units (SBU) i.e. Domestic Passenger, International Passenger, and Freight segments.
Since both Domestic and International passenger business segments contribute around 35-37% of the operating revenue for the brand and therefore Stars in the BCG matrix for the company and thus the freight segment appears to be a question mark in the BCG matrix.
Distribution strategy in the Marketing strategy of QANTAS Airlines –
With over 2000 flights operating each week the regional airline of QANTAS Group operates in 56 metropolitan and regional destinations across Australia.
The QANTAS covers 20 domestic destinations, 21 International destinations in around 14 countries across all continents.
Brand equity in the Marketing strategy Qantas Airlines –
QANTAS Airlines has been ranked as the Best Domestic Class airline. The brand also won the award for the Best Catering Services and Best Lounges which sets an industry benchmark for the other brand's world over.
Competitive analysis in the Marketing strategy of QANTAS Airlines –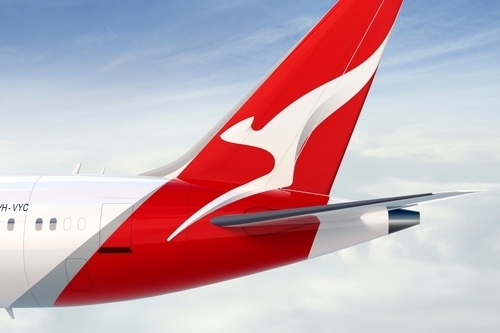 On its domestic flights, it faces competition from one or sometimes more than one airline such United Airlines, Singapore Airlines, Delta Airlines, American Airlines, Southwest Airlines, and Malaysia Airlines.
In cargo segment, its major competitor includes Virgin which has Toll Holdings' Toll Air Express is the designated freight provider for its mainline domestic services and Virgin Atlantic which assists with its international long-haul freight.
Market analysis in the Marketing strategy of QANTAS Airlines –
The aviation industry is full of competition with Regional, National and International Players operating in the country. Not only this market faces several other constraints as well such as low fares, government regulations, unsold inventories, customer loyalty, price wars among competitors, high entry and exit barriers for the companies and the rising cost of fuel globally.
Customer analysis in the Marketing strategy of QANTAS Airlines –
Customers for the brand include the passengers who travel in distant places both in Australian domestic and internationally. It majorly includes corporates who serves as a frequent flyer for their work purposes.
Its freight segment includes mainly corporates and industries which use transportation services for their goods.
Liked this post? Check out the complete series on Strategies