Qantas Airways is the flag carrier of its country of origin Australia. It deals in carrying cargo and passengers and is associated with the Aviation industry. This international airline was founded in November 1920 but was able to commence domestic operations from the month of March, the year 1921. Passenger flights at international levels were started from May 1935.
Oneworld airline alliance has Qantas Airways as one of its founding members. Qantas Airways has set outstanding standards in terms of engineering, safety, reliability and customer satisfaction. It faces competition from several rival airlines that include
About Qantas Airways
Type: Airline
Industry: Aviation
Founded: 1920
Founder: Hudson Fysh, Paul McGinness, and Fergus McMaster
Headquarters: Mascot, New South Wales, Australia
Area served: Australia, Asia, Europe, North America, and South America
Key people: Richard Goyder (Chairman) and Alan Joyce (CEO)
Number of employees: Over 30,000
Product in the Marketing mix of Qantas Airways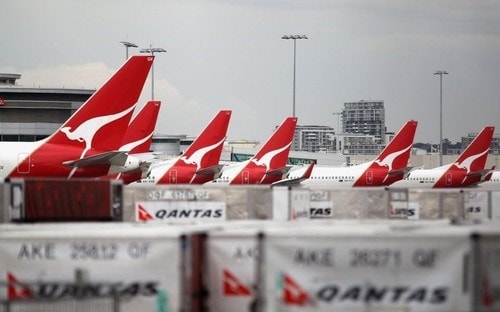 Qantas Airways has the distinction of being the largest airline in terms of its fleet size, international destinations, and even international flights. At being the oldest airline it comes at the third position in the global arena. At the end of the fiscal year 2014, the airline occupied 65% of the domestic share and was carrying 14.9% of the travelers to and from Australia. The company believes in change and moving with times has brought in new technology and innovation to become one of the best in the aviation industry.
Qantas Airways has several subsidiary airlines under its umbrella-like Jetconnect that offers services between New Zealand and its home country and Jetstar Airways that works at both domestic and international levels. It operates under the name Qantas Freight a freight service and owns freight and logistics company Australian Air Express. Cargo aircraft are being taken on lease from Atlas Air. By the end of July 2017, the airlines along with its subsidiary airlines operated via 285 aircraft. Qantas offers several impeccable services to its clients
First class service includes rotating seats, HD monitor, USB ports and 110 v AC power outlets
Business class is present in passenger aircraft and International Business class in some of the major aircraft with features like touchscreen monitor and comfortable seating arrangements
The premium economy class is a lighter product of business class with Economy class being available on every mainline aircraft
Qantas has launched an application program for Windows Phone, and Android iOS smartphones. Qantas Points is for Qantas Frequent Flyer Program members for managing their points and Qantas, another program, offers boarding passes, mobile check-in, fare alerts, live updates related to flights, and booking of hotels and flights.
Place in the Marketing mix of Qantas Airways
Qantas Airways started its operations from Winton in Queensland and with time spread its operations at an international level to include services to several countries. Currently, its headquarter base is in Sydney with its major hub at Sydney airport. Other main hubs are located at Melbourne and Brisbane airport with secondary hubs at Perth and Adelaide airport. Important airports for its international carriers are Los Angeles International Airport, Darwin International Airport, and Cairns International Airport.
Qantas Airways along with its subsidiary airlines offers its services to thirty-one international and sixty-five domestic destinations. Its network is spread to several places like Oceania, Europe, Asia, The Americas and Africa.
Qantas Airways has opened several avenues so that its passengers can easily use its services. Tickets are available at outlets owned by the airlines and via its agents. E-services has become an important part of everyday life and the airlines have its own website that allows booking, cancellation, gathering information, changing its destination and payment facilities through it. Qantas has tie-ups with several others to allow usage of third-party websites and e-portals. Bookings are possible via apps and SMS. The company sends alerts and related information via SMS to its passengers. Online and offline travel agents have lucrative tie-ups with the airways and offer attractive offers.
Price in the Marketing mix of Qantas Airways
At the end of fiscal year, 2015 Qantas Airways posted its revenues and operating income at 15.8 billion dollars and 975 million dollars respectively. The airlines cater to several sections of society targeting people from middle class, corporate sector and upper middle class as its target customers. It has a varied pricing policy that depends on the needs and wants of a passenger.
Qantas Airways has adopted a premium pricing policy for its high-end passengers who are interested in traveling first class with all its privileges. It provides luxurious and comfortable services with hi-tech entertainment amenities to its sophisticated guests. The premium pricing policy includes benefits; costs occurred and value addition in accordance with quality service.
 For capturing the mass market section of society Qantas has adopted a reasonable pricing policy. It charges minimum rates for its economy class tickets and provides basic amenities to its passengers. Qantas operates in a cut-throat industry where completion is very high. In order to maintain customer loyalty, it offers several benefits and privileges. It has adopted a competitive pricing policy and kept ticket prices a bit lower than the prices of other rival airlines. It also offers better and more services to lure in the customers. The company offers an option of money refunds that is very popular amongst its passengers. For new horizons, it has followed a penetration pricing policy and offered low-cost tickets to create a place for itself. It also offers Frequent Fliers program to its regular passengers so that they continue to use these airlines repeatedly.
Promotions in the Marketing mix of Qantas Airways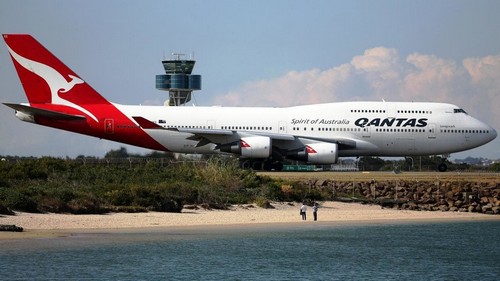 Qantas Airways has an international presence and has adopted an aggressive marketing strategy to create and maintain its brand visibility. Its ad campaigns are displayed through print and digital media in newspapers, radio, magazines, television, hoardings, and billboards. It is aware of the importance of social media platform and uses these tools to its advantage via its official website, Facebook, Twitter and YouTube.
Qantas offers incentives like Frequent Flier program to lure in new and maintain previous passengers. Its tagline is The Spirit of Australia and to prove that it does what it says, the company is associated with the welfare of the Aboriginal community. It also promotes original culture and art of Australia. Qantas supports LGBTIQ community and equality in marriage theme as part of its community services via campaigns.
Sponsorship deals are very important for a company in order to remain in limelight and maintain brand recall. Qantas Wallabies, an Australian Rugby Team, is sponsored by the airlines.
Liked this post? Check out the complete series on Marketing Mix