Etihad Airways is associated with the aviation industry and is ranked at the second position in UAE and third in the Middle-Eastern region. It is UAE's Flag Carrier and was founded in the year 2003. Etihad guarantees fast travelling with smooth, excellent and comfortable experience. Some of its competitors are as follows-
Qatar Airways
Jet Airways
Air India
Emirates
Product in the Marketing Mix of Etihad Airways :
Etihad Airways has an international presence with a diversified product range that includes a fleet of one hundred and twenty-two Boeing and Airbus aircraft by the end of the year 2015. It is involved in both cargo and passenger transport and operates Etihad Cargo and Etihad Holidays.
It also has an airline alliance titled Etihad Airways Partners. Airlines provide special ground services depending on the segment of his product usage. The luxury lounge is available for both Diamond and Pearl class with services like La carte dining, Champaign bar and Cigar lounge. Etihad Airlines provides best possible services to its airline users through three product types. These are –
Diamond or First class ticket service is of five-star quality and includes comfortable and luxurious seating arrangement with a leather seat that can be rolled out to become a flat bed. USB ports and power points are available for connecting devices. It has a personal wardrobe, entertainment screen, lighting options and provides personal privacy. Dining options are of very superior quality
Pearl or Business class includes a convertible and comfortable chair that can be converted to a bed and has an entertainment screen of 15.4 inches. It offers lights, plug points, headsets and a long table for comfortable dining. Dining options include beverages and quality food
Coral or Economic class is a basic class that is price-friendly and includes cushion seats that are comfortable, pillows, and a small entertainment screen. A provision like Coat hooks and Cup Holders are also in place for comfort.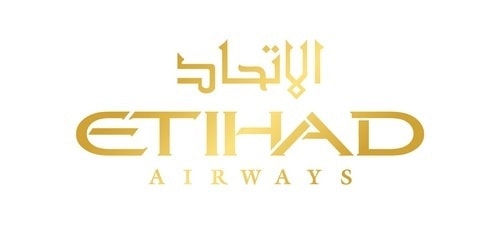 Place in the Marketing Mix of Etihad Airways :
Etihad Airways operates from its hub at Abu Dhabi International airport and has its headquarters base in Khalifa City at Abu Dhabi. Its operations include nearly one thousand weekly flights to estimated one hundred and twenty destinations including both cargo and passengers. Its international network is spread over places like America, Australia, Asia, Europe, Africa and Middle-East.
Etihad has a capable and efficient distribution channel. Its tickets are easily available through its offices and main branches. It has recruited travelling agents that provide tickets all over the world. Etihad Airlines has an official website that provides relevant information to its customers. Tickets can easily be procured through this portal without any hassles.
Price in the Marketing Mix of Etihad Airways :
Etihad Airways has become a very successful airline with estimated revenues in the year 2015 at US dollars 7.6 billion. It has adopted a variable pricing policy that is value-added. As its services are divided into three segments so are it is pricing policies. For first class passengers, it has adopted a premium pricing policy as it offers high-end services, for second class passengers it has adopted a semi-premium but reasonable pricing policy.
For Third class passengers, it has adopted Economic pricing policy. Etihad is an airline that provides various pricing options to its customers and it has resulted in large ticket sales and greater revenues. The company has also adopted a penetration policy and provides various competitive advantages over its competitors. It offers periodic incentives and discounts so that it can retain the loyalty of its customers.
Promotion in the Marketing Mix of Etihad Airways :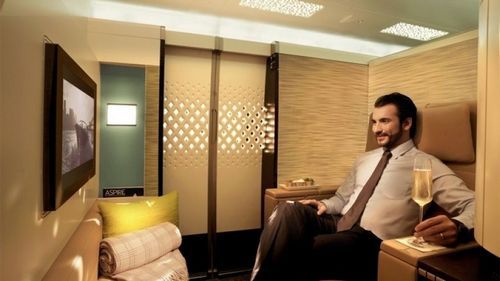 Etihad Airways realises the true value of a good marketing strategy. It undertakes sales promotion through coupons and incentives during festive seasons. Lowest possible prices are offered on its website on online booking of tickets. Etihad has hired new employees for the express purpose of focussing on promotional activities via direct communications and creating a positive awareness of its brand.
It has a Frequent Flyer Program that offers good discounts to reward its loyal customers. Etihad Airways has been the recipient of several awards like Best Airline of the year 2010 and in the same year also won the World's Leading Airline Award for second consecutive time.
Liked this post? Check out these detailed articles on
Topic of Marketing Mix of Brands
Alternatively, check out the Marketing91 Academy, which provides you access to 10+ marketing courses and 100s of Case studies.