Coach is a public company of American origins. It is associated with Lifestyle and Retail industry as it deals in accessories in the retail sector. Coach is a fashion brand of leather goods and was founded in the year 1941 by its co-founders Miles Cahn and Lillian Cahn.
It is a subsidiary of its parent company Tapestry Inc. Coach is a luxury brand that offers its customers a sense of self-esteem and elevated social status. It faces direct and indirect competition from the following brands
Dooney and Bourke
Tory Burch
Kate Spade
Jack Rogers
ColeHaan
About Coach
Type: Luxury fashion house
Industry: Leather goods, ready-to-wear, and accessories
Founded: 1941
Founders: Miles Cahn and Lillian Cahn
Headquarters: New York City, New York
Area served: Worldwide
Current CEO: Todd Kahn
Number of employees: Over 25,000
Major products: Leather handbags, luggage, wallets, belts, shoes, ready-to-wear, and accessories
Product in the Marketing mix of Coach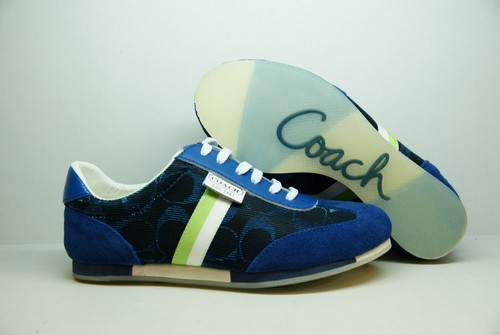 Coach has incorporated modern designs with artistic craftsmanship to create specialty items. It is a pioneer brand manufacturing, designing and marketing products for both men and women. The company specializes in tough and durable leather goods which are wear-and-tear resistant and long-lasting. Coach has put its onus on quality and not on quantity so that it can maintain customer satisfaction. The brand has partnered with Disney to launch a new collection.
Its collection includes
Signature Style
Edie
Swagger
Dinky
Rogue
Bandit
Men's product line includes
Bags
Briefcases
Messenger Bags
Duffels and Totes
Backpacks
Wallets
Money Clips
Card Cases
Large Wallets
Billfolds
Apparel
Footwear
Accessories
Fragrance
Product Care
Desk
Tech
Travel
Key Rings
Belts
Sunglasses
Watches
Women's product line includes
Apparel
Skirts
Tops
Dresses
Outerwear
Wallets
Tech Wallets
Wristlets
Small Wallets
Medium Wallets
Large Wallets
Bags
Business Bags
Backpacks
Clutches
Totes
Crossbody Bags
Shoulder Bags
Carryalls and Satchels
Footwear
Flats
Heels
Sneakers
Boots
Accessories
Fragrance
Cosmetic Cases
Product Care
Desk
Tech
Travel
Scarves
Jewellery
Sunglasses
Watches
Rings
Key
Charms
Bag Charms
Place in the Marketing mix of Coach
Coach is a global brand with an international presence. It operates via its headquarters base at New York in the United States.
The company started its operations from a workshop in New York City and by the end of the year 2014; it had opened its outlets in nearly one thousand and fourteen locations in Asia, Europe, and North America to include places like Spain, Italy, Germany, France, United Kingdom, Taiwan, Singapore, Malaysia, Hong Kong, Australia, Japan, China, Brazil, Mexico, Canada and the United States. Coach has entered the consumer market of India and has set up a store in Palladium mall at Mumbai.
Coach has a strong distribution network and has adopted both direct and indirect distribution channel for successful distribution of products. In the first channel, Coach offers its customers products via boutiques spread in several global locations and departmental outlets that maintain separate sections for this qualitative product.
It has entered into licensing agreements with distributors and retailers to market its products in both domestic and worldwide markets. In the second network of the indirect channel, it sells via its e-commerce portal. The company has an official website that handles its sales in more than twenty countries.
Price in the Marketing mix of Coach
By the end of the financial year 2016, Coach had posted its revenues and total assets at 4.24 billion US Dollars and 4.6 billion US Dollars respectively. It has targeted upper-class people from urban areas with high-purchasing power as its potential customers.
It has positioned itself as a stylish and exquisite brand of leather goods that individuals want to be associated with. The company is currently valued at ten billion US Dollars and has become a leading accessory brand in the consumer market.
The products are made from genuine leather and they have to pass research checking before being launched in the consumer market. This is the main reason why the products are priced at a higher level. Coach has presented itself as an affordable luxury brand and hence has adopted a mid-premium pricing strategy. Its product prices are reasonable and affordable compared to similar product prices.
The products are now easily accessible to both higher and middle-income group of people who are looking to attach themselves to a premium and high-quality brand name. Its pricing strategy maintains the exclusivity of the brand and at the same time keeps its doors open for further sales.
Coach faces stiff competition from several brands and in order to maintain its position in the market it has decided to maintain a competitive pricing policy that keeps its product prices a bit lower than the prices set up by rival brands. This helps in stopping the customers from looking at other brands for similar products.
Coach has also adopted a promotional pricing strategy and under it offers incentives and discounts to its customers. On arrival of a new stock, the company puts the older stock for a clearance sale and the products can be easily grabbed at affordable rates.
Promotions in the Marketing mix of Coach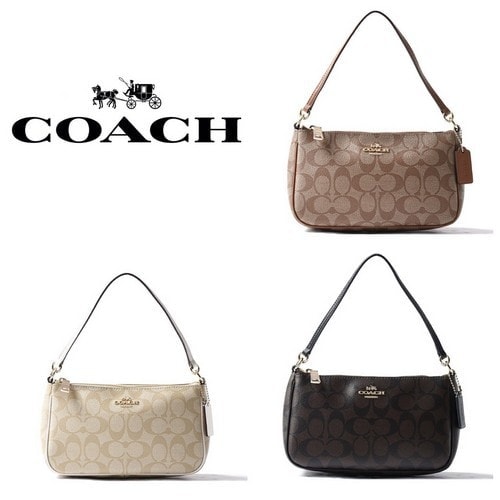 Coach has adopted several marketing policies for its customers in both national and international markets. It has launched advertisements that use Bohemian Imagery with floral print usage. The brand is all about image and attitude. In one of its campaigns, a woman sneaks into Santa's home to demand a Coach Bag.
All its ads are shown via television, magazines, billboards, and hoardings. It recognizes the power of social media tools and has increased its brand presence via Instagram, Twitter account, Pinterest account, Facebook page and its own official website.
Coach caters to customer queries via its website. The company shares fashion runway videos via YouTube to create a positive buzz. The coach supports digital marketing and is a believer in celebrity endorsements. It participates in fashion shows to create a unique brand image and international recognition.
As part of their promotional strategy, the brand offers incentives and discounts during festive season and holidays. Coach actively partakes in CSR activities. It supports organizations that work towards women education.
Liked this post? Check out the complete series on Marketing Mix