New Balance Athletics, Inc is commonly referred to as New Balance. It is a private company of American origins. The company was founded in year 1906 by its founder Mitchell. New Balance is associated with lifestyle and retail industry as it deals in apparel and accessories. It is one of the major manufacturers in world of sports footwear. The brand faces rivalry from the following companies
Liberty
Bata
Reebok
Adidas
Fila
Converse
Puma
Nike
About New Balance
Type: Multinational corporation
Industry: Sportswear, footwear, and apparel
Founded: 1906
Founders: William J. Riley
Headquarters: Boston, Massachusetts, United States
Area served: Worldwide
Current CEO: Jim Davis
Number of employees: 39,000
Major products: Footwear, apparel, and accessories for running, walking, training, and lifestyle
Product in the Marketing mix of New Balance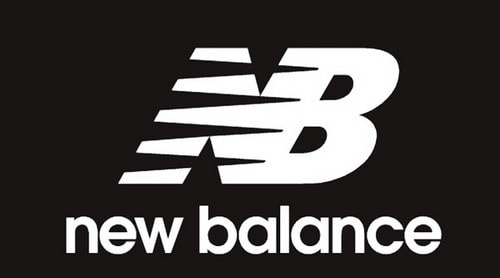 New Balance is one of the leading companies in the world in terms of sports accessories and apparel. The company is known to manufacture innovative features in its footwear like heel counters, blended gel inserts and selection of several sizes particularly very wide or very narrow widths. New Balance offers its products for men, women and kids in several sizes. It also manufactures customized footwear. Its diversified product portfolio includes
Men
Apparel
Recently reduced clothing
Gear and Accessories
Socks
Pants
Shorts
Hoodies and Jackets
Long sleeves shirts and short sleeves shirt
Footwear
Wide shoes
Sandals
Recently reduced shoes
Work Shoes
Lacrosse
Golf shoes
Tennis shoes
Soccer shoes
Boots
Trail and hiking footwear
Skateboarding shoes
Baseball shoes
Walking shoes
Training shoes
Lifestyle shoes
Running shoes
Women
Apparel
Recently reduced clothing
Gear and Accessories
Socks
Dresses and skirts
Capris and Pants
Shorts
Hoodies and Jackets
Long sleeves shirts and short sleeves shirts
Sports bra
Tank tops
Footwear
Recently reduced shoes
Wide shoes
Sandals
Work Shoes
Lacrosse
Golf shoes
Softball shoes
Tennis shoes
Boots
Trail and Hiking
Walking Shoes
Training Shoes
Lifestyle
Running Shoes
Boys
Apparel
Recently reduced clothing
Gear and Accessories
Socks
Bottoms
Tops
Footwear
Wide shoes
Sports shoes
Sandals
Training Shoes
Lifestyle
Running shoes
Recently reduced shoes
Girls
Apparel
Recently reduced clothing
Gear and Accessories
Socks
Bottoms
Tops
Footwear
Recently reduced shoes
Wide shoes
Sports shoes
Sandals
Training Shoes
Lifestyle
Running shoes
Customized footwear
Baseball
3000v3
4040v4 Turf
4040v4
Lifestyle
574 the Icon
300 The Classic
998 The Trendsetter
990v3 The Performer
Place in the Marketing mix of New Balance
New Balance is a multinational organization with its headquarters base at Brighton in United States. It has spread its product presence in overseas market to include one hundred and twenty countries in the world via two thousand and five hundred associates. It has twelve fully-owned subsidiary companies, joint ventures, several licenses and distributors spread across the globe. Its products are available in places like South Africa, China, Japan, Canada, United Kingdom, New Zealand, Australia and of course United States.
New Balance has manufacturing facilities in the United Kingdom and the United States and has recently opened another in China.  Nearly 30% of the footwear for the European market is manufactured at its facility in Flimby in England. In India, New Balance has opened its first outlet in Delhi and has also entered into a partnership deal with e-tailer platform Jabong to sell its products via its online portal.
New Balance has an organised distribution channel so that its products reach the consumer market easily. The company sells via its branded stores along with multi-brand retail stores. It has more than two hundred outlets to its name. The company also markets its products via its website and other online stores with which it has entered into partnership deals. The websites offer several options in terms of colour and size to attract its customers.
Price in the Marketing mix of New Balance
By the end of the financial year 2015, New Balance posted its revenues at 3.7 billion US dollars. The company has targeted young men, women and children from upper middle class as its target customers who are sports enthusiasts. It is positioned as an athletic based brand offering premium products.
New Balance incurs higher manufacturing costs and as their costing is high the brand has to keep its product prices at upper levels to earn revenues. The company's product prices are greater if compared with its competitor's product prices. In order to offer a balance, the brand offers premium quality goods. It has adopted a premium pricing policy for its premium products.  New Balance offers value to its customers by differentiating their products with innovative features.
Promotion in the Marketing mix of New Balance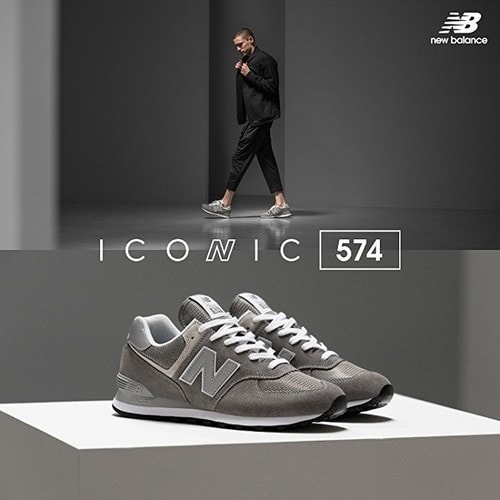 New Balance is a well-known brand that has adopted several marketing strategies to gain brand awareness in a consumer market. It has created some marvellous ad campaigns that are shown via television, sports magazines and social media platforms. The company has its own website along with Facebook, Twitter and YouTube to handle its promotional activities.
New Balance has been part of philanthropic activities for many years. As part of their eco-friendly activities, they have started manufacturing with zero waste. The brand offers 10% discount to students so as to create target customers at an early age.
New Balance has entered into several partnership and sponsorship deals to increase its brand visibility. In the year 2015, February it entered in a sponsorship deal of 40 million dollars/year with Liverpool. New Balance dressed the Chilean Olympic Committee at Rio and Olympic Council of Ireland in the year 2016. The company has signed several athletics like Stephanie Twell and in the year 2015, Trayvon Bromell. Barbuda National Team, Antigua National Team and New Zealand National Team are sponsored by New Balance.
It has entered into a partnership deal with Matt Bonner and provided him with footwear for several years along with James Worthy of Los Angeles Lakers. In the year 2015, the company signed a deal with Cricket South Africa and in the year 2017 with England and Wales Cricket Board to become their Kit supplier. New Balance sponsors several cricketers like Dale Steyn, Yasir Shah, Colin Munro, Aaron Finch, Gary Balance and Mathew Wade.
Liked this post? Check out the complete series on Marketing Mix