FreeCharge is a private company of Indian origin. It is an e-commerce portal and is associated with internet industry. The company was launched in the year 2010 in the month of August by its founders Sandeep Tandon and Kunal Shah. In the year 2015, April 8th FreeCharge was acquired by another web portal and now it is a part of its parent company Snapdeal. FreeCharge has targeted internet users and people of age-group 18-34 as its potential customers. Some of its competitors are as follows-
Paytm
PayPal
MobiKwik
Oxygen Wallet
PayU Money
Ngpay
JustRechargeIT
About Freecharge
Type: Digital wallet and financial services company
Industry: Financial technology
Founded: May 12, 2010
Founder: Kunal Shah
Headquarters: Gurgaon, Haryana, India
Area served: India
Key people: Siddharth Mehta (CEO)
Number of employees: 1,000+
Product in the Marketing Mix Of Freecharge :
FreeCharge is an online portal and offers online services for recharging of post-paid mobile applications, prepaid mobile-phone, Data Cards and DTH. In recent times it offers online payment options for bills relating to Mahanagar Gas for residents of Mumbai. The company works on a unique business model that transforms a boring but necessary task of recharging in a fulfilling and advantageous experience. With each recharge, a user is compensated with several incentives and most of all coupons of same value making it a complimentary recharge option.
For instance, on a recharge of Rs 200, a coupon of the same value for another outlet like Barista is offered at no cost making it a free investment. Numerous retailers take advantage of this facility to disburse coupons to potential customers. FreeCharge offers smoothest and fastest recharge option to its customers. Recently a new product was launched by FreeCharge called Delights. It also acts on its basic principal of offering rewards but it is provided for a shopping spree in the e-commerce arena.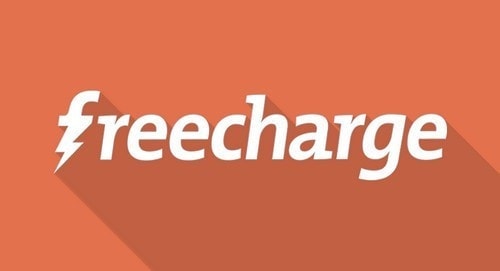 Place in the Marketing Mix Of Freecharge :
FreeCharge is an Indian company and has spread its presence in different parts of the country. It has its headquarters base at Mumbai in Maharashtra. Recharge market in India is very huge as nearly eighty million recharges happen on a daily basis for prepaid mobile connections. Comparatively, the online option is a very small percentage of the market but it is growing at a steady rate in recent years.
According to a recent survey, FreeCharge has nearly twelve million customers and 5M downloads for mobile apps. It has one of the fastest growth rates in recharge sector. FreeCharge has entered into partnership deal with various commercial portals like Makemytrip, Flipkart and Amazon and when a user makes the transaction through FreeCharge on these sites he/she is offered FreeCharge Credits. The distribution network of FreeCharge includes online channels and credit and debit cards of users for payment.
Price in the Marketing Mix Of Freecharge :
FreeCharge has become one of the most recognised portals in the Indian market. It has decided to penetrate the ever-growing untapped market for recharge by offering virtually free usage. The company has been following a penetration policy as well as an economic pricing policy for its products.
At the end of the day, its services are nearly free and as recharge value gets balanced with payback options in terms of coupons. FreeCharge earns revenues by commission method through telecom operators. It also earns through several retailers who are interested in marketing their products by disbursing coupons from the ready platform provided by FreeCharge. FreeCharge has a low margin in business but its high volumes are the reason for its greater revenue figures.
Promotions in the Marketing Mix Of Freecharge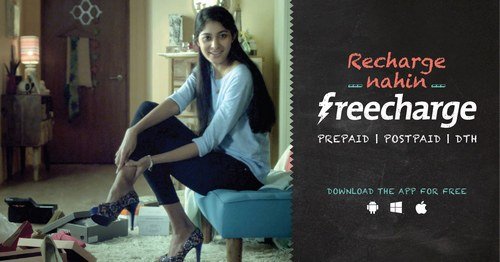 FreeCharge has rewarding and awesome products to its name and to make this company a household brand, it has undertaken several promotional schemes. It has set up its business model on innovative ideas be it for products or for marketing. Television is an important advertising medium in India with a huge viewership. FreeCharge has used this electronic medium to launch its campaigns at the national level. Coupons have been a noteworthy differentiator for FreeCharge as it provides exclusive options that cannot be found anywhere else.
The company also relies to a great extent on mouth publicity as its customers are its brand ambassadors. In order to make internet users, its loyal customers FreeCharge has also taken help of social sites like YouTube as its marketing channel. It wants to make FreeCharge synonymous to recharge in every Indian household.
Liked this post? Check out the complete series on Marketing Mix