WordPress was released in 2003, as a free and open-source CMS (content management system). It is based on MySQL and PHP and is installed on a web server, which is either a network host or part of an internet hosting service. As an internet hosting service, it is presented as WordPress.com, whereas the network host is presented as a computer that runs WordPress.org software package.
About WordPress
Type: Content management system (CMS)
Industry: Software
Founded: May 27, 2003
Founders: Matt Mullenweg and Mike Little
Headquarters: San Francisco, California, United States
Area served: Worldwide
Key people: Josepha Haden Chomiak (Chairman) and Matt Mullenweg (CEO)
Number of employees: 500+
WordPress Competitors
Ghost
Drupal
Joomla
Tumblr
Weebly
Wix
Medium
SquareSpace
Shopify
Blogger
Products in the Marketing Mix of WordPress :
WordPress installation files, once downloaded, occupy about 20MB of size. These are the files that will enable you to manage your blog software, content management framework and content management system. There are a number of products offered by WordPress to enable users to have an effective and organized blog service management.
These include the themes, whereby WordPress allows users to install and switch from a theme to another. The themes ideally allow the users the ability to change the functionality and look of their WordPress website without the alteration of the site content or core code.
The WordPress plugins include the security featured e.g. iThemes Security, SEO featured e.g. WordPress SEO Yoast, Social Featured e.g. Sumo Me, Content featured plugins e.g. Geo Mashup, Performance featured Jetpack plugin, Money featured Google Publisher plugin and the developer aids e.g. Search My Theme. In overall, the company offers in excess of 500,000 plugins.
WordPress also offers apps and features that are responsible for making it easier to manage content both on your PC as well as on your mobile device among other services.
Price in the Marketing Mix of WordPress :
WordPress uses product quality and quantity to value their products. First, its blog hosting service is free of charge but some of the products used within the blogs are chargeable as per their needs, and popularity.
When it comes to its web hosting services, there is a progressive pricing strategy being employed, whereby the hosting packages with the least number of resources are the cheapest whereas hosting packages with a high number of resources feature premium charges. Similarly, if you go for an annual package, the pricing is relatively friendly as compared to when you go for the shorter period packages.
Place in the Marketing Mix of WordPress :
Reportedly, WordPress is the most popular blogging or website management system, supporting at least 60 million websites. WordPress can be hosted on a Windows or Unix-Like operating system. WordPress features a Web template system that uses a template processor, with a front controller architecture that routes all non-static URIs requests to a single PHP file. The PHP file parses the URI followed by identification of the target page.
As a result, more human-readable content is made available. WordPress is an online blog company that has users in virtually every country in this world. In fact, almost everyone is a WordPress user, with some readers having unknowingly read blog contents hosted by WordPress.
Promotion in the Marketing Mix of WordPress :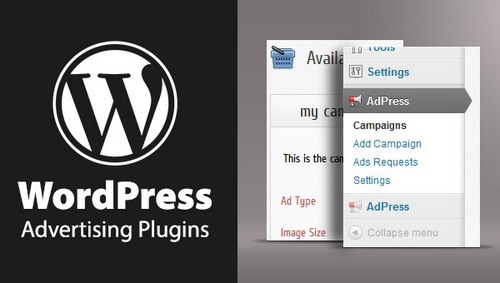 WordPress has positioned itself as the most preferred blog site. This has been done through the provision of some of the best products and features. The fact that WordPress offers a blog hosting service free of charge is also another marketing strategy that the company is using to woo more people. Upon being satisfied with their blog hosting services, you can easily convert your blog into a website, where you will now start paying some hosting charges depending on the package you go for. WordPress is also dedicated to ensuring that it is a future social, mobile as well as application platform of choice for the future generation.
WordPress also holds conferences to educate people on what WordPress is, and how to go about its programs. These conferences are called WordCamps, with the first event having been the WordCamp 2006 that was held in San Francisco in August 2006. 500 people attended this one-day conference. Thereafter, at least 507 WordCamps have been held in at least 207 cities across some 48 countries.
Liked this post? Check out the complete series on Marketing Mix