JPMorgan and Chase is a public company of American origin. It is associated with banking and finance industry as it deals with financial services. In terms of market capitalization, it has been ranked at the second position in the world. JPMorgan and Chase were founded in the year 2000, 1st December when JP Morgan & Co merged with Chase Manhattan Corporation. It is also known as custodian or universal bank and has the distinction of becoming one of the Big Four Banks in the USA. It faces stiff competition from several rivals in the financial sector that includes
Citigroup
Wells Fargo
Bank of America
ING Group
Prudential Financial
About JPMorgan Chase
Type: Multinational investment bank and financial services
Industry: Financial services
Founded: 2000
Founder: Aaron Burr (Bank of the Manhattan Company), Balthazar P. Melick (Chemical Bank), John Pierpont Morgan (J.P. Morgan & Co.) and John Thompson (Chase National Bank)
Headquarters: Mumbai, India
Area served: Worldwide
Key people: Jamie Dimon (CEO)
Number of employees: Over 260,000 Worldwide
Product in the Marketing mix of JPMorgan and Chase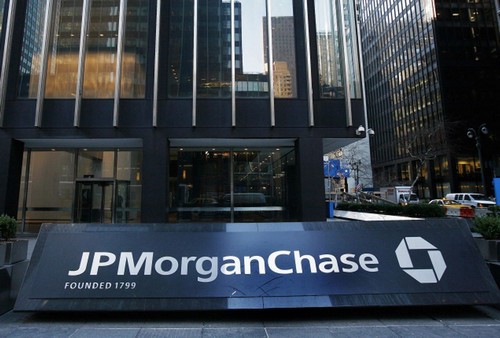 JPMorgan and Chase are one of the top financial service firms that use both B2B and B2C models in its business dealings. It is one of the world's largest banks and offers several financial services and investment banking options. Its product and service portfolio includes
Commercial Banking –
International Banking
Real Estate Banking
Community Development Banking
Commercial Term Lending
Equipment Finance
Business Credit
Middle Market Banking
Corporate Client Banking
Health Care Banking
Government Banking
Not-for-profit Banking
Consumer Business
Merchant Services
Retirement and Investments
Personal Banking
Education Finance
Auto Finance
Home Loans
Small Business
Credit Cards
JPMorgan and Chase has institutional investors, wealthy individuals, governments, and prominent corporations under its client list and its business activities with such distinguished clients include
Brokerage and Wealth Management
Private Banking
Treasury Services
Investor and Market Services
Investment Banking
Institutional Asset Management
Asset Management
Its online services include
Online banking
ATMs
Online bill payment and transfer
Account alerts
Digital payment
Credit cards
Auto loans
Personal banking
Auto finance
Checking account services
Overdraft protection
Debit Cards
Mobile banking
Savings account
Investment expertise
Home equity
Escrow accounts
Payment solutions
Place in the Marketing mix of JPMorgan and Chase
JPMorgan Chase is a multinational bank with the global presence. It is the largest bank in its home in the United States and has its headquarters based in New York City. Most of the operations take place via its offices in New York City. JPMorgan has located its Asia-Pacific headquarter based in Hong Kong and Chase, in Chicago. JPMorgan and Chase have located operational centres at Phoenix, California, Los Angeles, Tampa, New York and Texas.
The Corporate bank has spread its operations to one hundred countries and offers corporate solutions. Its headquarters is at London with regional headquarters at New York, Hong Kong and Sao Paulo. The additional operational centre is at Phoenix, Newark, Tampa, Rochester and Fort Worth. Card-service sector has its headquarters based in Wilmington with its offices in Elgin, Springfield, Cebu and Mumbai. Its technology operations are situated at Manila, Cebu, Bangalore, Mumbai, New Delhi, Hyderabad, Sao Paulo and Jerusalem.
JPMorgan and Chase have a powerful distribution channel that helps in providing excellent services. Personal services are available through bank branches and ATMs. It has nearly fifteen thousand five hundred ATMs and more than five thousand three hundred bank branches to its name. It also uses other channels like telephone or mobile banking and online or internet banking to offers its services. Banks are now encouraging the use of internet and mobile apps for banking purposes as it saves the lot of paperwork. Customers can create accounts, handle those accounts and gather related information also quite easily.
Price in the Marketing mix of JPMorgan and Chase
At the end of the financial year 2017, JPMorgan and Chase posted its revenues at 99.624 billion US Dollars and its operating income at 35.900 billion US Dollars.  In the fiscal year 2017-18, it has become one of the largest companies in terms of asset management in the world with 2.789 trillion US Dollars in assets under management. Its unit of Hedge Fund is ranked as second largest in the United States.
JPMorgan and Chase have targeted rich individual investors and large enterprises that are seeking financial advice and help as its target customers. The bank has positioned itself as an institution which is there for its investors. It offers impeccable services of premium quality and hence has adopted premium pricing strategy for its premium products.
JPMorgan and Chase offer several types of services and charge different rates for them. It faces competition from several financial institutions and hence has adopted a competitive pricing policy. It has kept its interest rates and brokerage percentage a bit lower than its rival institutions. Even in credit card section, it has cut prices to tackle its rival companies. This helps in maintaining its position as one of the best institutions in the financial sector.
Promotions in the Marketing mix of JPMorgan and Chase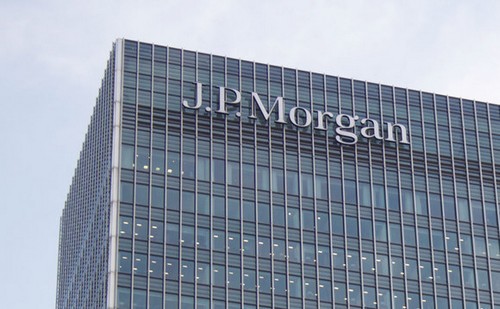 JPMorgan and Chase is a strong brand and it has a distinguished client list because of its long-standing reputation. The bank has maintained a very good rapport with its customers and pays special emphasis on client relationships as part of its promotional strategy to retain customer loyalty. JPMorgan and Chase have launched a program Chase at Work in which clients are often visited by bank employees to offer personalized services.
It also has a referral program where clients get rewards if they refer other customers. Social media platform is one of the most advantageous promotional tools at present and the company has used it to gain maximum advantage. Its official website offers all types of details and information to interested customers. It also offers any help by giving step-to-step instructions for any kind of service. The company also advertises via online ads on its website and through its Facebook page.
JPMorgan and Chase have entered into several sponsorship deals to maintain brand visibility. It sponsors Chase Field, Major League Soccer and Chase Center.US Open is officially sponsored by JPMorgan and Chase and English Premiership Rugby 7S Series is sponsored by JPMorgan Asset Management. It has received several awards including Best Banking Performer in the year 2016 in the US by Global Brands Magazine Award.
Liked this post? Check out the complete series on Marketing Mix