Wipro Technologies is a public limited company of Indian origin. It is associated mainly with Information and Technology industry as it deals in programming and related services. The company was founded in the year 1945 by its founder Mohamed Premji.
In the year 2013, the company decided to demerge non-IT business so that they could work independently. Wipro Technologies can be best described as an integration of experience and expertise. The company ensures that neither its customer nor its employees face any difficulty while handling a project.
It has set up high standards and ensures that those are maintained by its efficient co-workers. It faces competition from the following
TCS
Mphasis
Infosys
Procter & Gamble
Hindustan Unilever
Tech Mahindra
Oracle
Accenture
Cognizant Technologies Solutions
About Wipro Technologies
Type: Information technology (IT)
Industry: IT services
Founded: June 29, 1945
Founders: M.H. Hasham Premji
Headquarters: Bangalore, India
Area served: Worldwide
Current CEO: Thierry Delaporte
Number of employees: Over 250,000
Major products: IT consulting, IT outsourcing, digital transformation, cloud computing, artificial intelligence, machine learning, data analytics, cybersecurity
Product in the Marketing mix of Wipro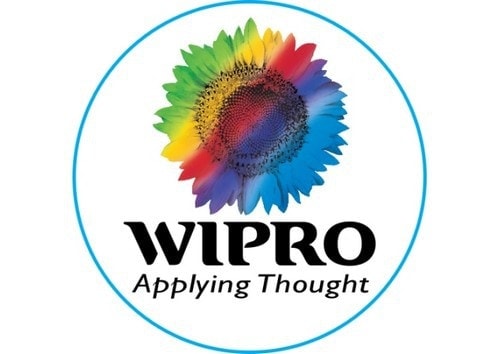 Wipro is a well-recognized global company that integrates technical know-how, business knowledge, and industry expertise to design some of the best products and solutions in IT industry.
It is one of the largest conglomerates which has a varied and diversified product portfolio that spreads over sectors like automotive, aerospace, energy, consumer goods, retail, media, analytics, professional services, product engineering and several more. The company works on technologies like Python, Agile, Dot Net, SAP, and Java. The product portfolio of Wipro Technologies include
IT Services
Service Offerings – Analytics, Consulting
Applications – Cloud and Infrastructure Services
Client Themes – Product Lifecycle Management, Internet of Things, Enterprise Architecture, Cloud, As a Service
Big Data – Software Defined Everything, Mobility, Enterprise Ops Transformation, Cyber Security & Enterprise Risk
Blockchain – Open Source, Industry 4.0, DevOps
Business Process – Product Engineering
IT Products
Hardware products including Security, Networking, Storage, Computing, Servers
Related Software Products including Operating Systems and Databases and Integration
Third-Party IT Products- Software Products, Networking Solutions, Enterprise Platforms, Contact Center Infrastructure, Data Storage, IT Optimization Technologies, Enterprise Security, End-User Computing Solutions and Video Solutions.
Digital Services
Technology – Platforms and Solutions, Internet of things, Digitized Enterprise Operations, Digital Engineering, Digital Asset Management, Digital Architecture
Design – User Research, User Experience, Service Design, Product Design, Interaction Design, Innovation Strategy, Brand Design
Strategy – Digital Strategy, Digital Organisation Design, Digital Fitness
Customer Journey Engineering
Integration
Interaction
Insights
Industries
Utilities
Securities and Capital Markets
Professional Services
Pharmaceutical & Life Sciences
Natural Resources
Insurance
Consumer Packaged Goods
Banking
Travel and Transportation
Retail Industry
Process & Industrial Manufacturing
Oil and Gas
Medical Devices
Healthcare
Consumer Electronics
Automotive Industry
Semiconductors
Public Sector
Platforms and Software Products
Network Equipment Providers
New Age, Media and Education
Engineering and Construction
Communications
Aerospace and Defence
Place in the Marketing mix of Wipro
Wipro Technologies operates via its headquarters base at Bengaluru in India. The company was incorporated in Amalner in Maharashtra and from there has spread its reach to several countries like Bangladesh and United Kingdom.
Products related to FMCG sector are easily available at retail outlets, grocery stores, hypermarkets, convenience stores, and supermarkets because of a strong and powerful distribution network that includes urban and rural India.
Offices are located in major cities so that it becomes easier to handle various dealings. Wipro Technologies has set up development centers at strategic places and also off-shore areas. The place is not a matter of concern for an IT company like Wipro as it can handle all its dealings from anywhere in the world. Customers and employees are an integral part of any organization.
The IT sector is very competitive and in order to tap the best available resources, the company recruits fro top management and engineering colleges. The company ensures that the quality of work offered is never compromised.
Price in the Marketing mix of Wipro
At the end of the fiscal year 2018, Wipro Technologies has posted its revenues and net income at 8.36 billion US Dollars and 1.23 billion US Dollars respectively. It has targeted big enterprises from domestic as well as an international arena that require IT services and solutions. Wipro Technologies has positioned itself as a company that offers a complete range of IT Services and products of high quality.
Wipro's pricing policy is as widespread and diversified as its product portfolio. It has kept a reasonable price range for its consumer goods sector as it belongs to the B2C segment. In a B2B segment which basically caters to IT services and products, it has adopted a competitive pricing policy that is also dependent on several other factors. In several cases, Wipro Technologies has offered prices lower than its competitor's prices to lure in and also maintain new and old customers respectively.
Promotions in the Marketing mix of Wipro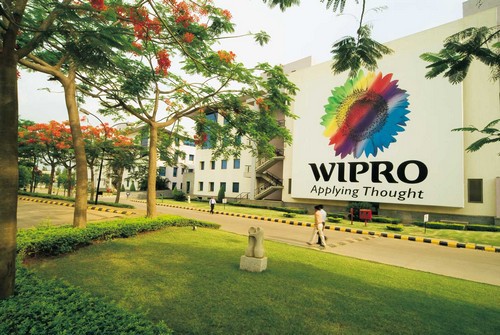 Wipro Technologies has been the recipient of awards and recognition over the years. In the year 2017, it was declared World's most ethical companies for the sixth year running. In the year 2016, it was at the 755th position in Forbes Global 2000 List.
In the year 2015, Wipro Technologies received Best System Integrator and Best Managed IT Services in CIO Choice Awards 2015. In the year 2004, it won National Award for Excellence in Corporate Governance. In the year 2002, Wipro was the first company related to software technology and services to be given ISO 14001 certificate in India. It was also first to receive ISO 9000 certificate.
Wipro Technologies has adopted several policies for marketing its products and creating brand awareness. The company spends a greater part of its revenues on its promotional activities.
For its FMCG products and products related to B2C segment, it has created ad campaigns that are shown via television channels, radio, newspapers, radio, magazines, and billboards. Wipro Technologies advertises heavily via social media platform. It has a twitter account, Pinterest, Facebook page, and its own website to deal directly with interested parties.
Wipro Technologies takes an active part in CSR activities to show its social responsibility and create further brand visibility. It has launched Project Wipro Care that keeps its focus on major problems faced by several communities like rehabilitation work because of natural calamities, education in rural areas and skill development for engineering graduates.
Liked this post? Check out the complete series on Marketing Mix