Woodland is an Aero Group subsidiary that has positioned itself as an eco-friendly outdoor brand with its popularity mainly in India and Russia. Its products have a strong differentiation of being outdoor adventure brands with the company's focus on innovation thus the production of newer, sturdier products. Founded in Quebec, Canada in 1950, the company entered the Indian market in 1992, before which its products were mainly being exported to Russia.
Competitors
About Woodland 
Type: Footwear company
Industry: Manufacturing
Founded: 1992
Founder: Harkirat Singh Kohli
Headquarters: Gurgaon, Haryana, India
Area served: India
Key people: Harkirat Singh Kohli (Chairman) and Harmeet Singh Kohli (CEO)
Number of employees: 10,000
Product in the Marketing Mix  of Woodland Worldwide :
Woodland is a major leather shoe producer in the world. The company is popular for its hand-stitched leather shoes that do not only offer durability but also a proper fit as well as elegance. The USSR was split into different socialist states in 1992 but what many people don't know that this division laid the foundation of Woodland Shoe brand.
Aero Club Shoe Company's Delhi house suffered a great loss from the division as Russia was its main exporter. There was a larger leather casual shoe inventory as well as that of industrial boots. The Aero Club's chairman decided to launch some of the lying products to the Indian market.
One of these styles was one style that gave birth to Woodland thanks to its reception. The pair features very thick buff leather with the laces also being made of leather. Its sole featured hard rubber whereas the shoes upper was not only handmade but also hand stitched.  In a nutshell, this was a piece of shoe that would last all seasons without worries. When introduced in some stores to store owners on the commission basis, the company was motivated at how crazy the market became with these shoes hence it has never looked back up to date.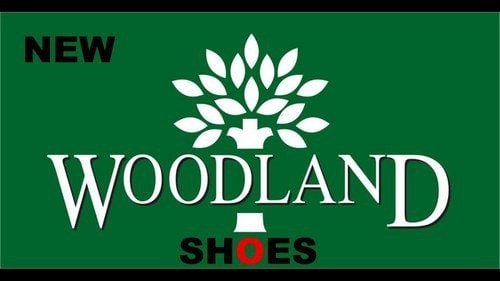 Price in the Marketing Mix  of Woodland Worldwide :
Woodland uses competitive pricing to market its shoes. The brand has been known to be of high quality, high elegance and stylish nature as well as durable and long-lasting. This has led to an increase in demand all throughout the years. Because of how proper the brand has placed itself as far as market demand is concerned, competitive pricing strategy is used.
Place in the Marketing Mix  of Woodland Worldwide :
The Woodland brand can be found in so many countries but the central business hub of the company is found in India and Russia. Woodland has over 250 major stores across India. The shoes target all the casual wearers, and coincidentally, almost everyone is always a casual wearer at some point in life or some days of the week. Ideally, everyone is targeted. All those who are looking for a pair of shoe they can use for an average of five years of abuse, then they should look no further than Woodland.
Promotion in the Marketing Mix  of Woodland Worldwide :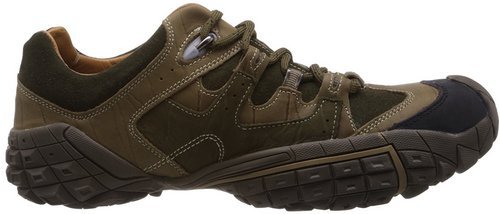 The Woodland name is highly trusted for its durability, style, and quality. When the reception of what was originally intended to be just a pilot project was good, The Aero Clubs' Delhi CEO ordered the production of the shoe in five different colors namely; khaki, camel, mixed color, olive, and black. Such a strategy brought about a combination of product and promotion in the mix. The product has henceforth been marketing itself a great deal.
There is the aspect of handmade designs that is credited for the shoes. The Woodland brand offers some very stylish handmade shoes that have also been hand stitched. As a result, the shoes are worn so stylishly with cargo trousers, shorts, different types of denim, and trousers…oh, they are worn with everything hence everyone will like them.
Most of the company's marketing is done on the Television platform. Creative taglines and storylines have been used to just remind the customers of what they already know the quality, durability and stylish nature of the shoes.
Liked this post? Check out the complete series on Marketing Mix