H&M is a multinational company of Swedish origin that deals in fashion wear for children, teenagers, women and men. Erling Persson is the founder of this retail fast fashion clothing business and he started this company in the year 1947. It has a widespread network that reaches most of the parts of the globe.
Some of the other famous companies that try to give it a stiff competition are as follows-
Inditex
GAP Inc.
Boohoo
Forever 21
ASOS
Product in the Marketing mix of H&M
H&M is one of the most trusted apparel brands and has a minimum of two thousand, seven hundred and eighty six merchandises under its portfolio. The core range of products under this fashion brand includes accessories and clothing like sleeved jersey dresses, basic jumpers, vests, cardigans, pants, jeans, fashion shirts, undergarments, jackets, jewelry, shoes, purses and T-shirts.
The focus of the brand has been on quality as well as latest fashion and that too at reasonable prices and hence they are able to launch newer product lines at regular intervals. At least twenty five percent of the company's stock includes fast-fashion products and the newer generation of teens find them to be reasonably priced as well as trendy and chic.
Hence, they appeal to the young segment and result in higher sales of products. A special team of designers designs all the products of the company. Some of their famous designers are Isabel Marant, Mathew Williamson and Jimmy Choo.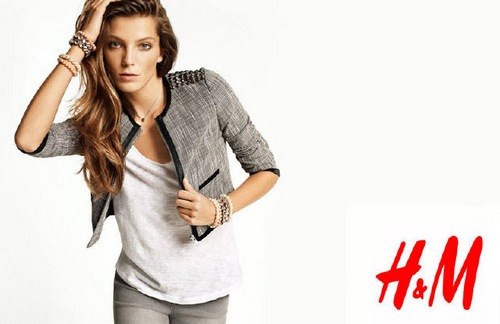 Place in the Marketing mix of H&M
H&M is the second ranked retailer of clothing line in the whole world with a network that spreads through fifty-five countries. The company's head office in Sweden takes control of every aspect of the products, from production to the detailed planning of merchandise. The products are made at nearly eight hundred factories that are situated in Asia and Europe.
The consumers find the H&M retail outlets very convenient, as they are able to shop for different products at one store. The company has expanded at quite a faster rate on locations that are easily accessible as well as which are reasonably priced. They have also taken the advantage of slower economy to secure some high profile and advantageous locations at very realistic prices.
The first H&M retail outlet was opened in the year 1947 at Vasteras in Sweden and at present, the no of exclusive stores has gone up to nearly three thousand and five hundred stores. For its product distribution channel the company has followed the policy of direct purchase of raw materials from the suppliers and selling the finished items directly to the retail outlets. It also has set up a wide network for online sales. The consumer can go through all the products at their leisure and order via internet. This has resulted in huge amount of sales.
Price in the Marketing mix of H&M
H&M has adopted a pricing strategy that has broader pricing range to suit every sphere of buyer and merchandiser. In order to maintain a median pricing strategy they have kept a lot of their stock in discounted section. Under this scheme, the volume of their sales will keep on increasing resulting in larger revenues.
The company also offers various discounts and schemes on their core and fresh stocks. It is an obvious fact that the costing for these articles was economical and hence the company was able to afford the discounted price. This also allows the company to keep on restocking their products to current and latest fashions.
The company has proved relentless in its zeal of cutting costs at every possible corner and so their average selling prices are much lower than their competitors are. The executives in the company are also directed to make purchases at the lowest possible rates to maintain low overheads.
One of the most important facts is that H&M has been able to supply quality items at lower price ranges because of their strategy of reducing the part of intermediary in all transactions. Earlier this intermediary used to purchase and sell the raw materials for the company at high margins. With their exit, the company has started buying directly from the supplier in bulk amount. This has helped in reduction of cost prices and thus in lower selling prices.
Promotions in the Marketing mix of H&M
H&M has always realized the potential of promotion and marketing and hence has taken special care of all its promotional activities. Their advertisements focus on the apparel image that is qualitative as well as reasonably priced. They have utilized the electronic media of television beautifully by sponsoring many hit and trendy shows like MTV. Many high profile celebrities like Robert Cavalli and Jimmy Choo have been associated with this brand taking it to its present position. Internet has also played a crucial role in the international expansion plans of this highly sought-out brand. Their ads have appeared on famous magazines like Vogue Netherlands, British Vogue and British GQ.
H&M have been using some exceptional strategies for the marketing of its products. They have been associating with a wide range of exclusive designers who in themselves are a unique marketing brand. This Swedish and global brand have had alliances with the likes of Karl Lagerfeld, David Beckham and recently Alexander Wang. In another amazing marketing strategy, they decided to tweet about their collection in parts along with Instagram pictures. They also sent some of their clothes to celebrities and at one event, the famous singer Rihanna decided to wear this outfit.
Currently, the company has decided on a new marketing plan for their latest collection through the mobile phones. Under this distinctive strategy, the clients receive SMS that are treated as coupons and which they can cash at any H&M retail outlet. The company has been utilizing the services of ad companies called Mobiento and its sister company Adiento for this purpose. Specialized ads have been posted on various portals and major media sites. In a recent show models like Edie Campbell, Gigi Hadid and Kendal Jenner have represented the company H&M.
Also read – Marketing mix of all Brands | Marketing mix of Armani | Marketing mix of Gucci