The Hindu is a newspaper and is associated with the media and entertainment industry. It is of Indian origin with the distinction of being at the second position as the most-circulated newspaper of English-language in India. The Hindu was founded in the year 1878, 20th September, by its founder G Subramania Iyer. It changed its format from weekly to daily in the year 1889 and is currently a subsidiary of its parent companies Kasturi and Sons Limited and The Hindu Group. It faces stiff competition from several rival newspapers and some of them are as follows-
Hindustan Times
The Times of India
The Indian Express
About Hindu newspaper
Type: Newspaper
Industry: Media
Founded: September 20, 1878
Founder: G. Subramania Iyer
Headquarters: Chennai, Tamil Nadu, India
Area served: India
Key people: N. Ravi (Chairman) and Suresh Nambath (CEO)
Number of employees: 2,500
Product in the Marketing Mix Of The Hindu :
The Hindu is a daily newspaper but at its onset, it was published on a weekly basis. It is written in English in broadsheet format. It was started to protest against various policies of British Raj.
Currently, The Hindu is an authoritative voice that is regularly read in a wide circle because of its balanced news coverage. The Hindu in the year 2013, 2nd April started The Hindu in School. It was a new edition published for young minds and was distributed via several schools as a part and parcel of its program Newspaper in Education. Its Tamil Edition has launched in the year 2013 16th September with K. Ashokan as its new editor. Newspaper covered major daily news, regional news, features, development in several fields and sports column. 21st October year 2013 saw several changes in business as well as editorial policies of The Hindu to increase its consumer base and gain a better presence in the consumer market.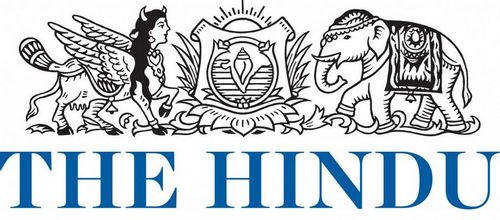 Place in the Marketing Mix Of The Hindu :
The Hindu has spread its presence in most parts of India and has set up its headquarters base at Chennai in Tamil Nadu. It has largest circulation base in Southern part of India with great access in Karnataka, Telangana, Kerala, Tamil Nadu and Andhra Pradesh. It has a widespread distribution network that includes a capable workforce to help in its workings so that it is easily obtainable in most households and at places like pavements, airports, railway stations, bus depots and newspaper stands.  In the year 1995, it became the first daily newspaper to change with moving times and start online edition.
By the end of November, the year 2015, The Hindu is being published from nine states and eighteen different locations like Malappuram, Allahabad, Mohali, Hubballi, Tiruchirappalli, Mangalore, Kochi, Visakhapatnam, Noida, Madurai, Coimbatore, Mumbai, Kolkata, Vijayawada, Thiruvananthapuram, Hyderabad, Chennai and Bengaluru. The Hindu has spread its international presence in eleven destinations like Addis Ababa, London, Washington D. C, Dubai, Paris, Moscow, Beijing, Kathmandu, Dhaka, Colombo and Islamabad.
Price in the Marketing Mix Of The Hindu :
During the first half of the calendar year, 2016 average sales of The Hindu are estimated at 1.45 million copies and it occupies the third position as most sought ought and read the newspaper with 1.6 million readerships. This has been possible because of its content as well as its pricing policy. As The Hindu faces stiff competition from other newspaper brands it has adopted a competitive pricing policy. It maintains its product prices at par with rival brands to gain a competitive advantage over them. Advertising and Subscription are a major revenue earner for a newspaper and The Hindu has kept its rates reasonable and affordable to increase its customer base.
Promotion in the Marketing Mix Of The Hindu :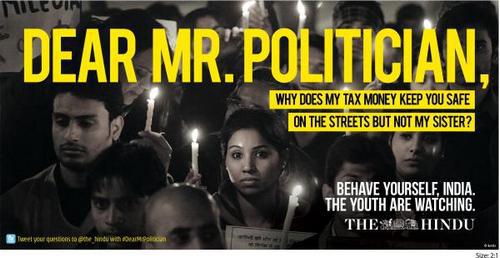 The Hindu has a strong presence in India and this has been possible because of its intensive marketing policy. Constant innovation like first to print coloured edition has helped it in increasing its brand loyalty amongst customer base. It has also launched The Hindu, Official News App to cope with changing times. It is compatible with most of the devices.
The Hindu has been a recipient of awards and accolades in recognition of its works. In the year 1965, it was listed as World's Ten Best Newspapers by The Times. In the year 1968, it received World Press Achievement Award by American Newspaper Publishers Association. Its important taglines are India's National Newspaper since 1878 and Stay Ahead of Times.
Liked this post? Check out these detailed articles on
Topic of Marketing Mix of Brands
Alternatively, check out the Marketing91 Academy, which provides you access to 10+ marketing courses and 100s of Case studies.